Breast cancer susceptibility genes play role in DNA repair
A study led by scientists at The Wistar Institute defines a functional role for the tumor suppressor proteins BRCA1 and BRCA2 in breast cancer. The findings, presented in November issue of the journal Molecular Cell, also identify a number of novel proteins that work alongside BRCA1 and BRCA2 and might also play a part in breast cancer. These proteins offer an important set of new targets for possible anti-cancer drugs.
The link between the BRCA1 and BRCA2 genes and hereditary breast cancer was first identified in the early 1990s, but the biological function of the BRCA1 and BRCA2 proteins has remained elusive. The Wistar researchers demonstrated how the two proteins combine with others to form a complex called BRCC (BRCA1- and BRCA2-containing complex) and defined the role of the complex in regulating DNA repair. The researchers also discovered two new proteins that are part of BRCC and linked one of them, BRCC36, to sporadic breast cancers.
"We know that BRCA1 and BRCA2 are normally tumor suppressor genes that, when mutated, can lead to cancer, but they only account for a fifth of all hereditary breast cancers and about five percent of breast cancers overall" Ramin Shiekhattar, Ph.D., an associate professor at The Wistar Institute and senior author on the study. "The BRCC36 gene and the other genes that factor into the creation of the BRCC complex are good candidates for additional breast cancer susceptibility genes."
Shiekhattar and his colleagues determined that the BRCC protein complex acts as one large regulatory enzyme. They discovered that one target of BRCC is a protein familiar to cancer researchers called p53, a potential cancer-promoter if left unregulated. BRCC attaches a chemical tag, a ubiquitin group, to p53. The ubiquitin tag signals the cell's digestive machinery to destroy the marked protein.
Following treatment of cells with DNA-damaging radiation, BRCC interacted with p53 and, to a lesser degree, a known DNA repair enzyme. According to the Wistar researchers, this suggests that BRCC does not directly repair DNA. Instead, BRCC appears to regulate the proteins that cause the cell to divide and influence the proteins that repair DNA.
"In essence, BRCC puts the brakes to the cell's life cycle to allow DNA repair to commence before cell division," said Shiekhattar. "When this goes well, life proceeds normally. Without this braking function, the cell will continue to grow and divide without control."
To study how BRCA1 functioned in the cell, Shiekhattar and his colleagues created a line of cells that produce a specially tagged version of BARD1 – a protein known to interact with BRCA1. The tag allowed Shiekhattar to isolate BARD1 and any protein found with it. When they found the tag attached to a large complex of proteins, mass spectrometric sequencing allowed them to determine and isolate the individual parts of the complex.
"We showed that cells without functioning BRCC exhibit a tendency to become cancerous," says Shiekhattar. "So what we have here is a case of guilt by association, as the proteins essential for BRCC function are all likely suspects for cancer susceptibility,"
Among the proteins caught in this molecular dragnet, were BRCA2 – indicating that BRCA2 worked directly with BRCA1 in cells – and two new BRCC subunits. Shiekhattar and his colleagues learned that disrupting the function of the new subunits, named RCC36 and BRCC45, made cells mores susceptible to DNA damage from ionizing radiation and interfered with the ability of BRCC to halt the cell cycle at the checkpoint before cell division.
Shiekhattar and his colleagues found that certain sporadic breast tumors featured a profound increase in the amounts of BRCC36 protein. "While the mechanism isn't quite clear, it might mean that too much BRCC36 somehow disrupts the function of BRCC," says Shiekhattar.
Many women with family histories of breast cancer already benefit from genetic testing. With more information on the causes of both hereditary and sporadic breast cancer, researchers hope to create better testing techniques and define possible targets for therapeutics.
The lead author on the Molecular Cell study is Yuanshu Dong, Ph.D., at The Wistar Institute. Wistar researchers Mohamed-Ali Hakimi, Ph.D., Easwari Kumaraswamy, Ph.D., and Neil S. Cooch, Ph.D., also contributed to the study. Co-authors Andrew K. Goodwin, Ph.D. and Xiaowei Chen, Ph.D. are from The Fox Chase Cancer Center.
This research was supported in part by grants from the Breast Cancer Research Foundation, the National Institutes of Health, the American Cancer Society, and the U.S. Army Medical Research and Materiel Command.
The Wistar Institute is an independent nonprofit biomedical research institution dedicated to discovering the causes and cures for major diseases, including cancer, cardiovascular disease, autoimmune disorders, and infectious diseases. Founded in 1892 as the first institution of its kind in the nation, The Wistar Institute today is a National Cancer Institute-designated Cancer Center – one of only eight focused on basic research. Discoveries at Wistar have led to the development of vaccines for such diseases as rabies and rubella, the identification of genes associated with breast, lung, and prostate cancer, and the development of monoclonal antibodies and other significant research technologies and tools.
Media Contact
Franklin Hoke
EurekAlert!
All news from this category: Health and Medicine
This subject area encompasses research and studies in the field of human medicine.
Among the wide-ranging list of topics covered here are anesthesiology, anatomy, surgery, human genetics, hygiene and environmental medicine, internal medicine, neurology, pharmacology, physiology, urology and dental medicine.
Back to the Homepage
Latest posts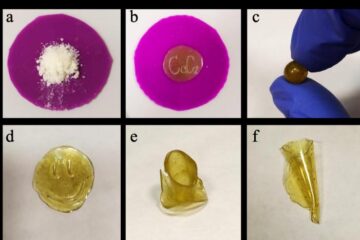 Chemists create renewable plant-based polymers
What makes them different is that they can be easily recycled. Researchers at the Laboratory of Cluster Catalysis at St Petersburg University have synthesised polymers from biomass. What makes them…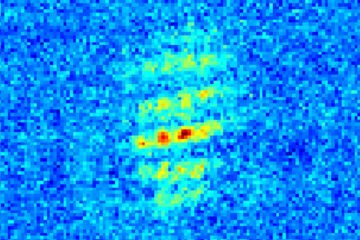 Atom interferometry demonstrated in space for the first time
Researchers present results of experiments with atom interferometry on a sounding rocket / Further rocket missions set to follow. Extremely precise measurements are possible using atom interferometers that employ the…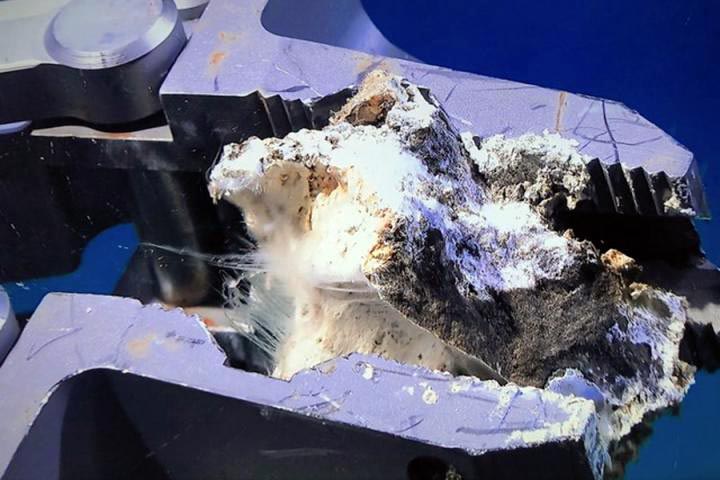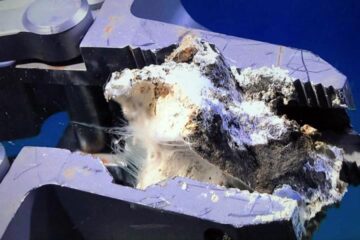 Ocean bacteria release carbon into the atmosphere
Research could help scientists better estimate Earth's carbon budget. A team led by University of Minnesota researchers has discovered that deep-sea bacteria dissolve carbon-containing rocks, releasing excess carbon into the…