Gliomas' 'molecular fingerprint' predicts how aggressive tumor will be
Findings may help tailor treatment decisions for most common form of brain tumor
The most common form of primary brain tumor – glioma, affecting about 25,000 Americans each year – poses a dilemma for doctors and patients trying to make decisions about treatment. Many of these tumors will be particularly vicious, killing patients within months of diagnosis even in the face of the most vigorous therapy. Still others are less aggressive, but these can be difficult to distinguish under the microscope.
Now, scientists at the Vanderbilt-Ingram Cancer Center and the National Institutes of Health demonstrate that the "molecular fingerprint," or protein patterns, of gliomas can be used to classify tumors and predict their aggressiveness.
"This study is important because we show that the 'molecular fingerprint' of the tumor can be used to assess the progression of disease and more importantly predict how aggressively it will behave," said Richard Caprioli, Ph.D., Stanley Cohen Professor of Biochemistry at Vanderbilt. "This is the necessary step toward the goal of predictive medicine, where clinicians would analyze an individual's tumor, scientifically predict how it will behave and use that information to tailor treatment decisions," Findings by Caprioli and his colleagues are being reported today in Boston at the annual International Molecular Targets and Cancer Therapeutics: Discovery, Biology and Clinical Application," a meeting organized by the American Association for Cancer Research (AACR), the National Cancer Institute (NCI) and the European Organization for Research and Treatment of Cancer (EORTC).
The conference brings together 2,500 scientists and clinicians to share the latest information in the field known as molecular targeting, which offers the potential of a new generation of drugs to kill cancer cells with pinpoint accuracy.
Caprioli's co-authors on the abstract include Dr. Robert J. Weil, formerly a Vanderbilt faculty member now with the National Institutes of Health, and Vanderbilt scientists Sarah A. Schwartz, Bill White, Juiming Li, Jason Moore, Bashar Shaktour, Paul Larsen and Yu Shyr.
The field of molecular targeting in cancer focuses on the proteins that are active in cells and involved in the development and spread of the disease. Simply put, proteins carry out al the work of the cell, at the instruction of the genes. Disease can occur when the intricate interplay of thousands of proteins goes awry; the goal of molecularly targeted therapy is to set the process right again in a way that specifically corrects the problem without causing damage to surrounding normal cells.
Using a process developed by Caprioli and refined for clinical application at Vanderbilt, the researchers used mass spectrometry to develop profiles of proteins active in 60 human brain samples. These included 19 samples of normal tissue and 15 grade II, 11 grade III and 15 grade IV gliomas.
The researchers identified more than 200 potential molecular markers that distinguished normal from malignant tissue and differentiated grade of tumor. With these protein profiles, they were also able to group tumors – with approximately 90 percent accuracy — according to survival rate (15 biopsies from patients who survived less than one year and 26 from patients who survived more than one year).
"We want to be able to provide patients with a complete picture of how their tumor is expected to behave and how it is expected to respond to treatment," Caprioli said. "Then they an their doctors can make a truly informed decision, based in science, about how to treat or even whether to treat. Clinicians would be able to aggressively treat those cancers that are truly aggressive and in those that are not, avoid such powerful treatment and exposing patients to more risk than necessary." Caprioli and his colleagues have done similar work in lung cancer. Earlier this year, they reported identification of a specific pattern of 15 proteins that could be used to predict whether a group of patients would die within a year of diagnosis. That work was published in the journal Lancet.
The Vanderbilt-Ingram Cancer Center is the only National Cancer Institute-designated Comprehensive Cancer Center in Tennessee and one of only 39 in the United States. This designation is the highest awarded by the NCI, one of the National Institutes of Health and a leading authority on cancer. It recognizes excellence in all aspects of cancer research, the development of innovative new therapies and a demonstrated commitment to the community through education, information and outreach.
Media Contact
Cynthia Floyd Manley
EurekAlert!
All news from this category: Health and Medicine
This subject area encompasses research and studies in the field of human medicine.
Among the wide-ranging list of topics covered here are anesthesiology, anatomy, surgery, human genetics, hygiene and environmental medicine, internal medicine, neurology, pharmacology, physiology, urology and dental medicine.
Back to the Homepage
Latest posts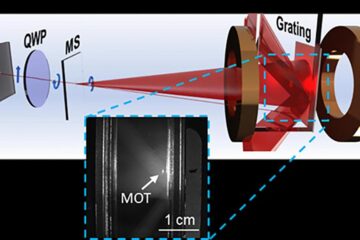 Bringing atoms to a standstill: NIST miniaturizes laser cooling
It's cool to be small. Scientists at the National Institute of Standards and Technology (NIST) have miniaturized the optical components required to cool atoms down to a few thousandths of…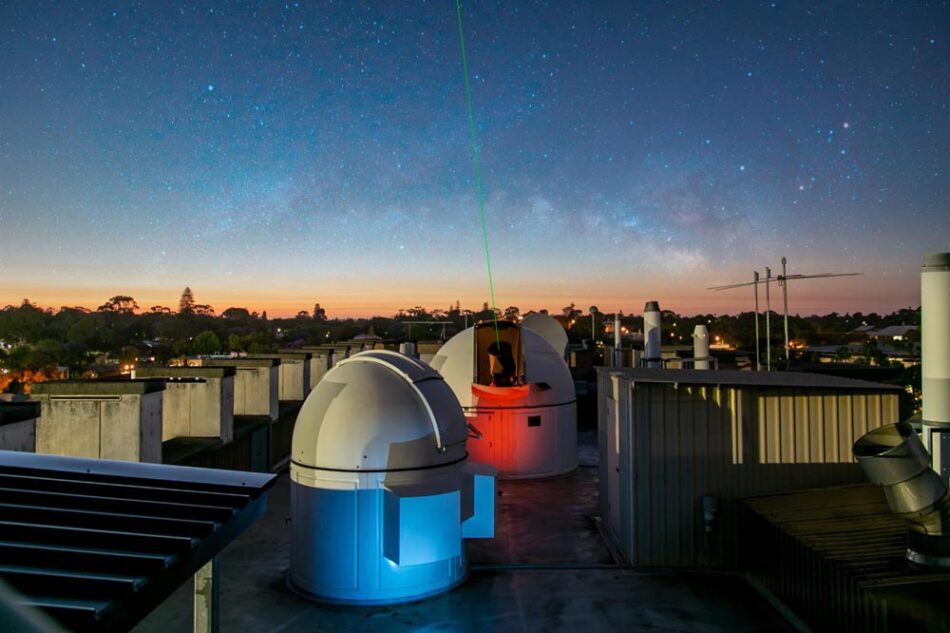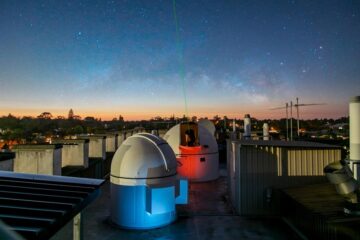 Record-breaking laser link could help us test whether Einstein was right
Scientists from the International Centre for Radio Astronomy Research (ICRAR) and The University of Western Australia (UWA) have set a world record for the most stable transmission of a laser signal through…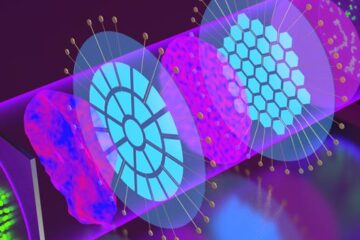 Adaptive optics with cascading corrective elements
A cascaded dual deformable phase plate wavefront modulator enables direct AO integration with existing microscopes–doubling the aberration correction range and greatly improving image quality. Microscopy is the workhorse of contemporary…