Leading the way in novel anti-cancer research
Key AstraZeneca data presented at the AACR-NCI-EORTC meeting
New research presented today at an official AACR-NCI-EORTC* press conference highlights the potential of a new approach to fighting cancer — inhibition of Aurora kinases. The study, carried out by AstraZeneca, represents part of a body of innovative research and discovery work undertaken by the company as part of a broad based development program of novel cancer therapies. Key research presented this week also includes results from a study combining two agents developed by AstraZeneca: an epidermal growth factor receptor (EGFR) tyrosine kinase inhibitor and the vascular targeting agent ZD6126.
New frontiers in cancer biology – inhibition of Aurora kinases:
The Aurora kinase family is important in regulating mitosis and cell division. Because these kinases are only expressed in cells that are actively dividing, they could be an important new target in cancer. Aurora kinases are commonly over expressed in breast, colon, pancreas and bladder tumors and this is correlated with poor prognosis in these diseases. AstraZeneca scientists have discovered selective and potent inhibitors of Aurora kinase activity that may have potential application in human cancer treatment. These inhibitors of Aurora kinase are being investigated to ascertain their potential in the treatment of cancer.
"Through cutting-edge research and development, AstraZeneca hopes to achieve a better understanding of Aurora kinases and their regulation, which could in time be a basis for treating or even preventing cancer," said George Blackledge, Vice President, Medical Director of Oncology, AstraZeneca. "This is part of a broad based development program in cell cycle directed therapies."
Leading the way in combining novel anti-cancer approaches:
New pre-clinical research presented at the meeting shows that combining a vascular targeting agent with an EGFR tyrosine kinase inhibitor may result in greater anti-tumor activity than either agent alone. These agents attack the tumor by different mechanisms.
Tumor blood vessels differ significantly from normal blood vessels. The endothelial cells which line their vessel walls retain the characteristics of immature, newly formed dividing cells and appear to depend heavily on a tubulin cytoskeleton to maintain their shape. Vascular targeting agents are designed to disrupt this cytoskeleton, causing the endothelial cells to change shape from flat to round, resulting in damage to the blood vessel lining. This causes vessel congestion and cessation of blood flow. The tumor is thus starved of oxygen and nutrients, while its waste products start to build up to toxic levels. As a result, much of the tumor dies.
The potential of ZD6126, a vascular targeting agent, and an EGFR tyrosine kinase inhibitor to work together in combination as a cancer treatment approach was evaluated in preclinical work being presented today at this meeting. Based on the results seen in these models, clinical investigation of this drug combination is about to begin.
Also presented at the meeting, University of Florida medical scientists reported the results of the combination of ZD6126 with another AstraZeneca novel anticancer agent in development known as ZD6474, an anti-angiogenesis agent. Anti-angiogenesis agents being developed by AstraZeneca are designed to block the vascular endothelial growth factor (VEGF) signaling pathway. This pathway is a critical step in angiogenesis, the process by which tumors stimulate the formation of new blood vessels. Based on results from preclinical studies, clinical investigations of the combination of vascular targeting agents and anti-angiogenesis agents are planned.
Other novel approaches:
AstraZeneca has a broad portfolio of novel cancer agents in early development for the potential treatment of a wide range of tumors. New pre-clinical data on several AstraZeneca novel agents have been presented at the AACR/NCI/EORTC meeting in Boston this week:
An oral prenylation inhibitor treatment that prevents the activation of a number of growth promoting proteins and thus prevents cancer cells from dividing (proliferating)
An orally active Src kinase inhibitor, which reduces the ability of cancer cells to invade normal tissues, preventing tumors from spreading
CDK (cyclin dependent kinase) and Aurora kinase inhibitors, which interfere with crucial steps in cell division and inhibit the proliferation of cancer cells
About AstraZeneca:
AstraZeneca is a major international healthcare business engaged in the research, development, manufacture and marketing of prescription pharmaceuticals and the supply of healthcare services. It is one of the top five pharmaceutical companies in the world with healthcare sales of over $17.8 billion and leading positions in sales of gastrointestinal, oncology, cardiovascular, neuroscience and respiratory products. In the United States, AstraZeneca is a $9.3 billion healthcare business with more than 12,000 employees. AstraZeneca is listed in the Dow Jones Sustainability Index (Global and European) as well as the FTSE4Good Index.
For more information about AstraZeneca, please visit www.astrazeneca-us.com
*AACR: American Association for Cancer Research; NCI: National Cancer Institute; EORTC: European Organization for Research and Treatment of Cancer.
All news from this category: Health and Medicine
This subject area encompasses research and studies in the field of human medicine.
Among the wide-ranging list of topics covered here are anesthesiology, anatomy, surgery, human genetics, hygiene and environmental medicine, internal medicine, neurology, pharmacology, physiology, urology and dental medicine.
Back to the Homepage
Latest posts
A little friction goes a long way toward stronger nanotube fibers
Rice model may lead to better materials for aerospace, automotive, medical applications. Carbon nanotube fibers are not nearly as strong as the nanotubes they contain, but Rice University researchers are…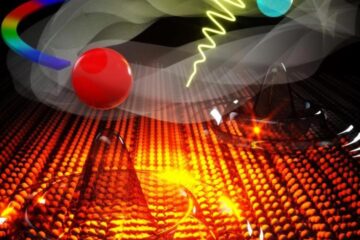 Light-induced twisting of Weyl nodes switches on giant electron current
Scientists at the U.S. Department of Energy's Ames Laboratory and collaborators at Brookhaven National Laboratory and the University of Alabama at Birmingham have discovered a new light-induced switch that twists…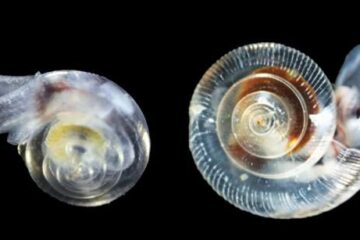 Acidification impedes shell development of plankton off the US West Coast
Shelled pteropods, microscopic free-swimming sea snails, are widely regarded as indicators for ocean acidification because research has shown that their fragile shells are vulnerable to increasing ocean acidity. A new…