Circadian clock genes may provide targets for new cancer drugs
Critical innovations and new knowledge are now emerging from the laboratories of universities, medical centers and pharmaceutical companies worldwide, offering the prospect of a new generation of drugs capable of destroying cancer cells with pinpoint accuracy, without damaging adjacent normal cells.
Each year, the American Association for Cancer Research (AACR), jointly with the National Cancer Institute (NCI) and the European Organisation for Research and Treatment of Cancer (EORTC), brings together scientists and other professionals from around the world seeking to share the latest information in this field, otherwise known as molecular targets of cancer.
More than 2,500 scientists and clinicians – including top executives and researchers from more than 300 pharmaceutical and biotech companies – are gathering in Boston next week at the annual AACR-NCI-EORTC International Conference on Molecular Targets and Cancer Therapeutics to present, discuss and hear about such promising discoveries as:
• The Circadian Rhythm of Cells, in which the "clock genes" that coordinate many fundamental cell functions operate according to a diurnal schedule. Researchers have hypothesized that cancer often occurs when the timing of circadian clock genes is "off," resulting in an imbalance between cell proliferation and cell death. They believe these genes and their products represent novel targets for the control of cancer growth.
• Turning Tumors Against Themselves, by transforming the vascular endothelial growth factor (VEGF) from a promoter of angiogenic growth and survival to a cancer killer. One study shows that binding VEGF to the Fas apoptosis receptor, creating VEGFR2Fas, triggers the signal for cell death. Further investigation will seek to optimize this effect and determine the feasibility of using it in vivo to kill tumor cells and/or the blood vessels that fuel them directly.
• Improving the Effectiveness of Radiotherapy for some types of head and neck cancer by examining the biological profiles of different tumors, which affect their responsiveness to radiotherapy. Scientists hope eventually to be able to tailor cancer therapy specifically to the biological behavior of an individual patient's tumor.
"This is the foremost annual meeting in drug development, coming at one of the most exciting times in the history of cancer research," said AACR President Karen S. H. Antman, M.D., Wu Professor of Medicine and Professor of Pharmacology, Division of Oncology, Department of Medicine, Columbia University, New York.
"We have developed a number of new anti-cancer agents and identified potential targets. This meeting brings together everyone in the field to talk about strategies for evaluating these findings and taking them efficiently to the next step – to patients in clinical trials," she added.
Meeting Scientific Chairman Charles L. Sawyers, M.D., Investigator and Professor in the Division of Hematology/Oncology at the David Geffen School of Medicine, University of California, Los Angeles, echoed the objective, saying:
"We are at a time in cancer research, both basic and clinical, when we understand some of the molecular lesions that drive cancer. We have a nice set of drug-like molecules either available or in development, but there is a disconnect between work in the laboratory and testing in patients. Right now the molecular profile of cancer is hard to recognize in patients, because it is not part of clinical trials nor the way cancer is classified. We need a consensus of opinion to bridge the gap between the lab and the patient."
Target selection and barriers to the clinical testing of targeted agents will be debated by academic and pharmaceutical company scientists and federal regulators at two forums during the meeting.
Leroy E. Hood, Co-founder and President of the Institute for Systems Biology and Affiliate Professor at the University of Washington, both in Seattle, will give a keynote address on "Systems Biology and Cancer." Dr. Hood is recognized as one of the world's leading scientists in molecular biotechnology and genomics, and has applied his laboratory expertise in DNA sequencing to the analysis of human and mouse immune receptors, and initiated studies in prostate cancer, autoimmunity, and hematopoietic stem cell development.
Alex Matter of Novartis Pharma AG in Basel, Switzerland, will offer the second keynote speech, "The Reality of Making Cancer Drugs." Dr. Matter and his team of 300 scientists were among the leaders in the discovery of Gleevec, the first oral drug shown to be effective in the treatment of chronic myeloid leukemia (CML).
For 20 years prior to 1999, NCI and EORTC held the conferences on cancer therapeutics biennially. Since then they have been held annually in conjunction with AACR, alternating venues between the United States and Europe. Next year's meeting will be Sept. 28-Oct. 1, in Geneva, Switzerland.
Founded in 1907, the American Association for Cancer Research is a professional society of more than 21,000 laboratory, translational, and clinical scientists engaged in cancer research in the United States and in more than 60 other countries. AACR's mission is to accelerate the prevention and cure of cancer through research, education, communication, and advocacy. This work is carried out through five major peer-reviewed scientific journals and high-quality scientific programs focusing on the latest developments in all areas of cancer research.
The National Cancer Institute, founded in 1971, is the principal United States government agency charged with coordinating the National Cancer Program. It facilitates international cooperation in clinical trials involving U.S. and foreign collaborating institutions.
The European Organisation for Research and Treatment of Cancer was organized in 1962 to conduct, develop, coordinate and stimulate laboratory and clinical research in Europe, and to improve the management of cancer and related problems by increasing the survival and quality of life for patients.
All news from this category: Health and Medicine
This subject area encompasses research and studies in the field of human medicine.
Among the wide-ranging list of topics covered here are anesthesiology, anatomy, surgery, human genetics, hygiene and environmental medicine, internal medicine, neurology, pharmacology, physiology, urology and dental medicine.
Back to the Homepage
Latest posts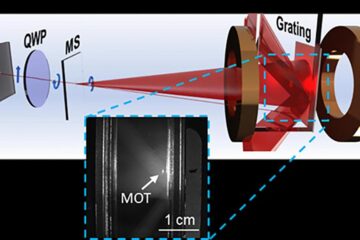 Bringing atoms to a standstill: NIST miniaturizes laser cooling
It's cool to be small. Scientists at the National Institute of Standards and Technology (NIST) have miniaturized the optical components required to cool atoms down to a few thousandths of…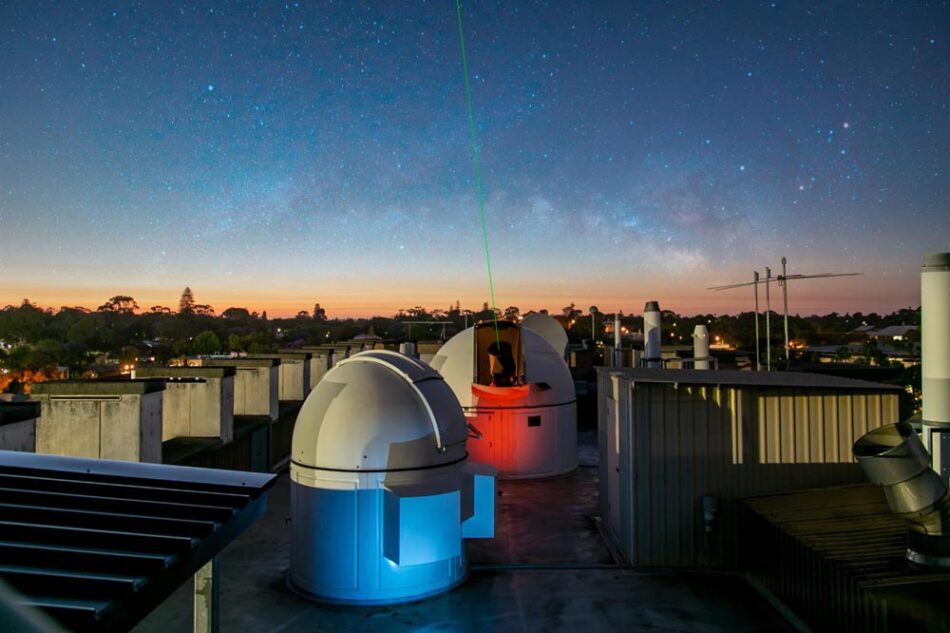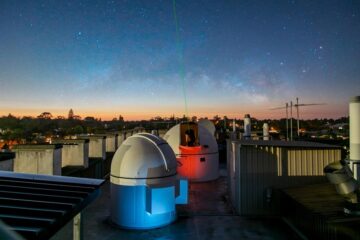 Record-breaking laser link could help us test whether Einstein was right
Scientists from the International Centre for Radio Astronomy Research (ICRAR) and The University of Western Australia (UWA) have set a world record for the most stable transmission of a laser signal through…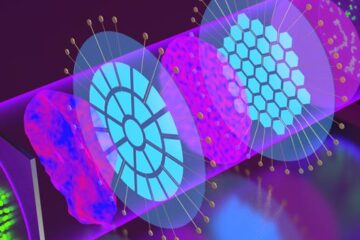 Adaptive optics with cascading corrective elements
A cascaded dual deformable phase plate wavefront modulator enables direct AO integration with existing microscopes–doubling the aberration correction range and greatly improving image quality. Microscopy is the workhorse of contemporary…