Estrogen receptor-a disruption and vasodilation in coronary arteries
In women, the risk of coronary heart disease increases significantly after menopause. Estrogen therapy, however, reduces the risk of cardiovascular disease in healthy postmenopausal women. Estrogen enhances endothelial function of the coronary arteries, and this may contribute to the cardioprotective effects of the female hormone.
The precise mechanisms that mediate the beneficial effects of estrogen on arterial endothelial function are incompletely understood. What is known is that the long-term effects of estrogen occur through activation of estrogen receptors and subsequent modulation of gene expression. Moreover, estrogen has also been shown to effect endothelium-dependent function via its effects on expression of endothelial nitric oxide synthase.
A New Study
Accordingly, a new study tests the hypothesis that estrogen modulates nitric oxide (NO)-dependent vasodilation of coronary arteries through its action on estrogen receptor-á (ER-á) to increase protein levels of endothelial nitric oxide synthase (eNOS) and Cu/Zn superoxide dismutase (SOD-1). The authors of the study, entitled "Regulation of Nitric Oxide-Dependent Vasodilatation in Coronary Arteries of Estrogen Receptor-á-Deficient Mice," are Judy M. Muller-Delp, Kathryn E. Nichol, Texas A&M University, College Station, TX; and Dennis B. Lubahn, Brian J. Philips, Elmer M. Price, Edward M. Curran and M. Harold Laughlin, all of the University of Missouri, Columbia, MO. Their findings appear in the November 2003 edition of the American Journal of Physiology—Heart and Circulatory Physiology, one of 14 journals published each month by the American Physiological Society (APS).
Methodology
The investigators followed the primary procedures outlined below:
Animals: A total of 43 ERá knockout (ERáKO) mice and 36 wild-type (WT) female mice were used for the study of coronary artery vasomotor reactivity experiments. A total of 19 ERáKO and 18 WT females were used for immunoblot experiments. The average age of ERáKO mice was 16 + 1 wk. In WT mice, the average age was 15 + 1 wk. Within the WT group, 16 mice were ovariectomized. Sixteen ERáKO mice were ovariectomized. Experiments were performed beginning 10 days or more after ovariectomy. Estrogen treatment was initiated after 10 days of rest following the procedure. Seventeen of the ovariectomized ERáKO and eight of the ovariectomized WT mice received subcutaneous implants of a 17â-estradiol (E2) pellet; E2 treatment was continued for 14 days before the mice died and the coronary arteries were harvested.
Isolation of coronary arteries: The hearts were excised and placed in cold saline solution. With the use of a dissecting microscope, coronary arteries were dissected free of surrounding myocardium and cannulated. Arteries that exhibited leaks were discarded and the remainder pressurized. Spontaneous tone was ensured between the WT and ERáKO mice.
Evaluation of eNOS and SOD-1 protein: Coronary arteries were isolated from the myocardium, as noted above, and frozen in microcentrifuge tubes. Because there was insufficient protein in a single mouse coronary artery to allow measurement of protein content and still have sufficient sample to run on an SDS gel, it was necessary to pool samples of coronary arteries from three mice into one sample. The eNOS and SOD-1 protein content was determined by loading equal amounts of total artery protein from equal numbers of different groups on the same gel, allowing comparisons between groups on the same gel.
Solutions and drugs: Stock solutions of albumin and endothelin were used.
Data analysis: Tone development was expressed as the percent decrease from maximal diameter according to the formula: Tone (%) = [(Dm – D8)/Dm] x 100, where Dm is the maximal diameter recorded at 60 cmH2O and Ds is the steady-state diameter recorded after equilibration of the vessel. Vasodilatory responses were recorded as actual diameters and subsequently expressed as the percent of maximal relaxation, according to the formula Relaxation (%) = [(D8 – Db)/Dm – Db)] x 100, where Ds is recorded after each addition of the drug and Db is the initial baseline diameter recorded immediately before the first addition of the vasodilatory agent. A two-way repeated-measures ANOVA was used to detect differences between and within factors. Statistical significance was defined as P < 0.05. Results
The primary findings of this study reveal that:
NO-mediated vasodilation was preserved in coronary arteries from ERáKO mice;
SOD-1 protein content increased in coronary arteries from ERáKO mice;
ovariectomy reduced NO-mediated vasodilation and protein levels for eNOS and SOD-1 in ERáKO mice; and
E2 supplementation restored NO-mediated vasodilation and protein content of eNOS and SOD-1 in ovariectomized ERáKO mice.
Conclusions and Discussion
Based on the above findings, the researchers conclude that NO-mediated dilation is preserved in ERáKO mice through compensatory activation of ER-á independent pathways. Further study is needed to determine whether modulation of endothelium-dependent, NO-mediated vasodilation in coronary arteries occurs through an ER-â pathway.
Source: November 2003 edition of the American Journal of Physiology—Heart and Circulatory Physiology.
All news from this category: Health and Medicine
This subject area encompasses research and studies in the field of human medicine.
Among the wide-ranging list of topics covered here are anesthesiology, anatomy, surgery, human genetics, hygiene and environmental medicine, internal medicine, neurology, pharmacology, physiology, urology and dental medicine.
Back to the Homepage
Latest posts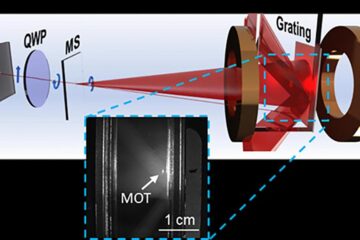 Bringing atoms to a standstill: NIST miniaturizes laser cooling
It's cool to be small. Scientists at the National Institute of Standards and Technology (NIST) have miniaturized the optical components required to cool atoms down to a few thousandths of…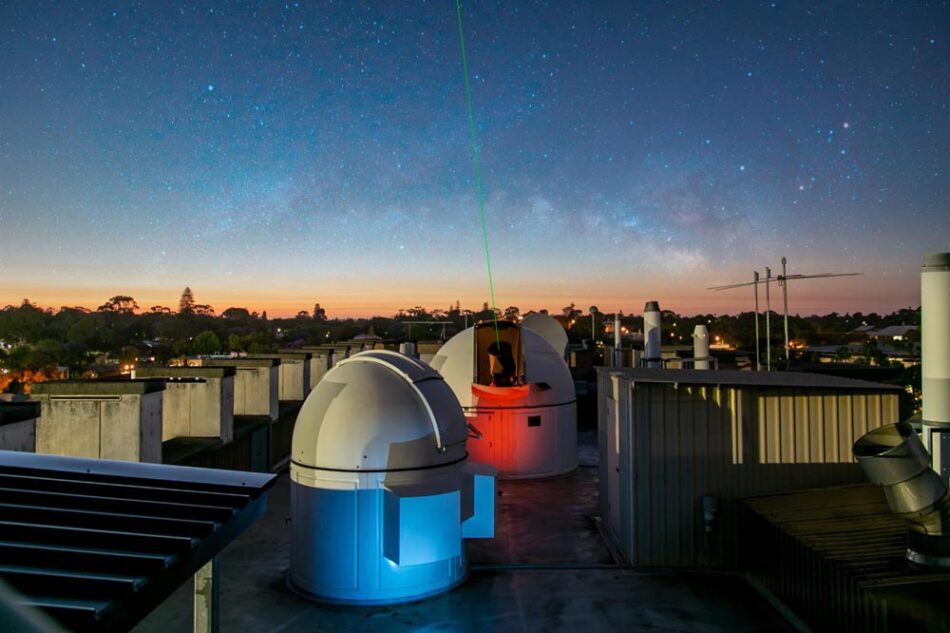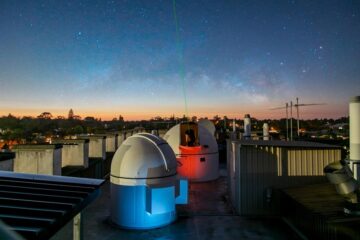 Record-breaking laser link could help us test whether Einstein was right
Scientists from the International Centre for Radio Astronomy Research (ICRAR) and The University of Western Australia (UWA) have set a world record for the most stable transmission of a laser signal through…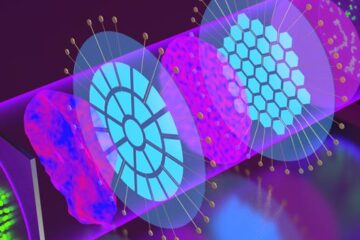 Adaptive optics with cascading corrective elements
A cascaded dual deformable phase plate wavefront modulator enables direct AO integration with existing microscopes–doubling the aberration correction range and greatly improving image quality. Microscopy is the workhorse of contemporary…