Diabetes under-diagnosed in coronary artery disease patients
On the occasion of World Diabetes Day, 14 November 2003, the European Society of Cardiology (ESC) highlights the need for improved diagnosis of diabetes in coronary artery disease patients
France, 14 November 2003: Preliminary findings from the ESC Euro Heart Survey entitled 'Diabetes and the Heart' suggest that diabetes is not only grossly under-diagnosed in coronary artery disease patients, but these individuals also receive sub-standard care of their underlying cardiovascular disease.
The major risk factors for cardiovascular disease and diabetes concern the same lifestyle factors – exercise, diet and tobacco consumption – and the diseases themselves commonly present in parallel. It is estimated that 150 million people worldwide have diabetes and this number is set to double to 300 million by 2025, a rate that the International Diabetes Federation quotes as 'taking epidemic proportions'.
Cardiovascular disease is the primary cause of death amongst diabetics. People with diabetes are 2-4 times more likely to develop cardiovascular disease, 25% of patients with newly diagnosed type 2 diabetes already have coronary artery disease and 75% of deaths in diabetics are attributable to premature atherosclerosis.
Data available to date, from national registries or subgroup analysis of diabetics in major clinical trials, has suggested an under-treatment trend, but there has so far been no true assessment of the magnitude of the clinical problem across Europe. The 'Diabetes and the Heart' Euro Heart Survey has thus been designed to identify the proportion of patients with coronary artery disease who also have diabetes mellitus or impaired glucose tolerance (pre-diabetes). Furthermore, the Survey will compare the treatment of these patients with their non-diabetic counterparts as well as their outcome in the short- and long-term.
Preliminary data from the Survey, comprising 3,540 patients across 25 countries, illustrates startling proportions of diabetes and previously undiagnosed pre-diabetic conditions in the coronary artery disease patients. Furthermore, it appears that the coronary artery disease patients with diabetes or pre-diabetic conditions are indeed less well treated for their cardiovascular disease than those with normal glucose tolerance levels.
Of the surveyed patients seen by the cardiology departments for acute coronary artery disease, 37% had known diabetes mellitus and a further 32% were found to have previously unidentified diabetes or abnormal glucose tolerance, bringing the final total of diabetic or pre-diabetic patients to 69%. In chronic patients, a slightly lower but similar proportion was identified of 37% with known diabetes mellitus, 21% with newly diagnosed abnormal glucose tolerance, making up a total proportion of 56% diabetic or pre-diabetic patients.
The diabetic and pre-diabetic patients also tended to receive lower standards of care for their coronary artery disease, with patterns including: less thrombolysis, less invasive evaluation, and less usage of statins and beta-blockers after an acute event.
Professor Lars Rydén of the Karolinska Hospital, Sweden, Chairman of the 'Diabetes and the Heart' Survey, commented, "These preliminary results are very concerning but the final pattern of diabetes and coronary artery disease incidence and treatment will not be comprehensible until the survey is completed by the end of the year. The first final reports will be communicated some months thereafter. However the trends that we are already seeing are alarming in terms of newly diagnosed diabetes and short-fallings in treatment of these patients by European cardiologists for reasons which are not yet clear".
Action is required on a variety of levels, stated Professor Rydén, "It is crucial that European cardiologists are informed of these trends and are strongly encouraged to check for abnormal glucose tolerance in their coronary artery disease patients. It should be as important to check the glucometabolic state as it is to measure blood cholesterol at the cardiology wards. Furthermore, healthcare professionals in both the diabetes and cardiovascular disease fields must ensure that their patients are sufficiently informed and given the tools to manage their conditions".
Professor Rydén continued, "Lifestyle improvements are paramount to the prevention of both diabetes and cardiovascular disease, primarily in terms of improved diet, frequent exercise and not smoking. Public education programmes and initiatives must be set in place to educate the European population and set incentives towards healthier lifestyles".
In terms of action by the ESC, Professor Rydén proposed, "The results of the 'Diabetes and the Heart' Survey will enable the ESC to improve patient management by developing appropriate guidelines and working to ensure these are promoted to and implemented by cardiologists across Europe. Only through such initiatives can we hope to curb the impending epidemics of cardiovascular disease and diabetes across Europe."
All news from this category: Health and Medicine
This subject area encompasses research and studies in the field of human medicine.
Among the wide-ranging list of topics covered here are anesthesiology, anatomy, surgery, human genetics, hygiene and environmental medicine, internal medicine, neurology, pharmacology, physiology, urology and dental medicine.
Back to the Homepage
Latest posts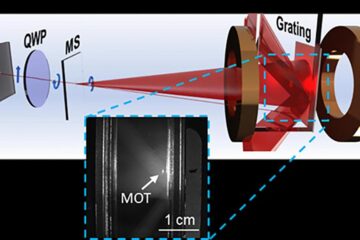 Bringing atoms to a standstill: NIST miniaturizes laser cooling
It's cool to be small. Scientists at the National Institute of Standards and Technology (NIST) have miniaturized the optical components required to cool atoms down to a few thousandths of…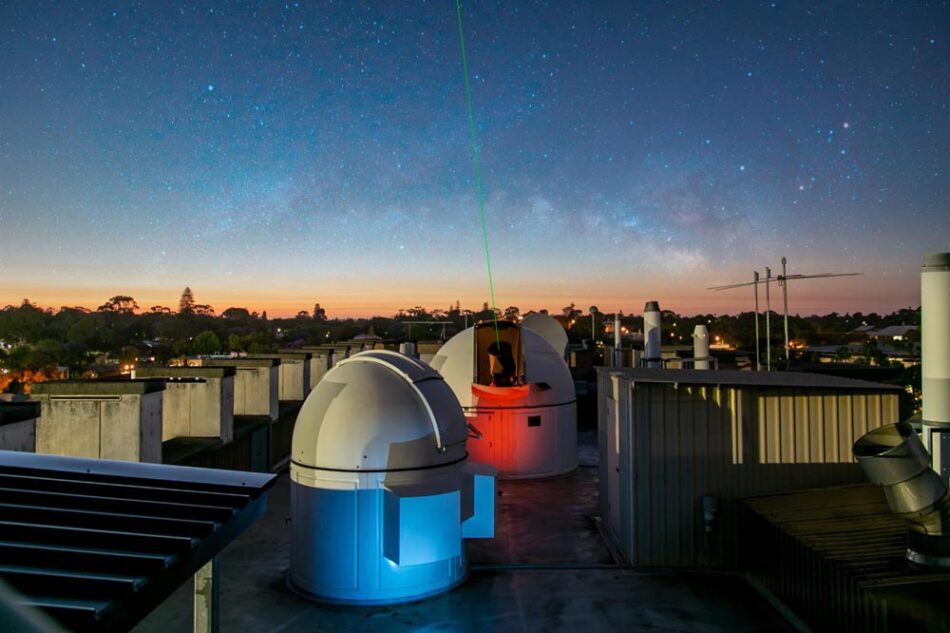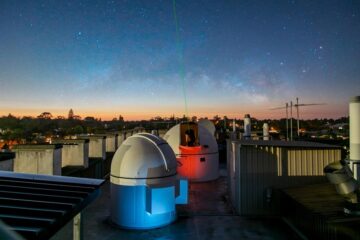 Record-breaking laser link could help us test whether Einstein was right
Scientists from the International Centre for Radio Astronomy Research (ICRAR) and The University of Western Australia (UWA) have set a world record for the most stable transmission of a laser signal through…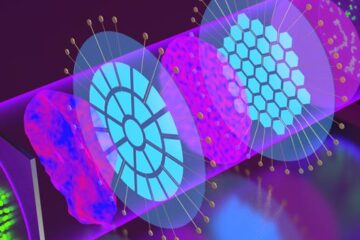 Adaptive optics with cascading corrective elements
A cascaded dual deformable phase plate wavefront modulator enables direct AO integration with existing microscopes–doubling the aberration correction range and greatly improving image quality. Microscopy is the workhorse of contemporary…