Bone marrow stem cells build new circulation to lungs
American Heart Association meeting report
A bone marrow stem cell transplant restored circulation to injured blood vessels in animals with pulmonary hypertension, according to a study presented today at the American Heart Association's Scientific Sessions 2003.
"This is a novel and exciting approach," said Duncan Stewart, M.D., professor and director of cardiology at the University of Toronto and head of cardiology at St. Michael's Hospital. Pulmonary arterial hypertension (PAH) is abnormally high blood pressure in the arteries between the heart and lungs. It is a progressive disease that can affect the arterioles and capillaries that supply blood to the lungs.
"PAH reduces the heart's ability to pump blood through the lungs and gradually leads to heart failure. Today, we can achieve some improvement with drugs, but the treatment is palliative and can only delay death," Stewart said.
Restoring blood flow to the lungs with a stem cell transplant in the pulmonary vessels may hold promise as a new treatment for PAH, Stewart said.
His team used endothelial progenitor cells. Endothelial cells form a thin lining in blood vessels, providing an interface between the vessel and blood. This lining, called the endothelium, regulates a host of basic processes, such as blood clotting and blood pressure.
"Our results show that endothelial progenitor cells from the bone marrow circulate in the bloodstream. We can use them to form new blood vessels or repair damaged ones," Stewart said. Stewart and co-investigator Yidan Zhao, M.D., a research associate at the University of Toronto and St. Michael's Hospital, removed vascular progenitor cells from rats' bone marrow. The cells were cultured for five days, then injected into the pulmonary circulation of rats with PAH. A second group of rats with PAH received skin fibroblasts (cells), while a third group, which did not have PAH, were used as controls.
Right ventricular systolic blood pressure (the pressure when the heart contracts) was measured 21 days later. The systolic pressure of the untreated, normal rats was 26 millimeters of mercury (mm Hg). Rats with PAH had a systolic pressure of 47 mm Hg. Systolic pressure fell to 32 mm Hg in those treated with endothelial progenitor cells, and it was relatively unchanged (45 mm Hg) in control animals treated with skin fibroblasts.
In some experiments, the endothelial progenitor cells were labeled with a fluorescent marker. An imaging technique called fluorescent microangiography was used to look at these cells to determine if microcirculation in the pulmonary vessels had been restored.
"The cells could be seen engrafting into the microcirculation and forming tiny new blood vessels," Zhao said. "In the treated rats, microcirculation in the lungs was restored to almost normal levels, while severe PAH was observed in untreated animals and those that received skin fibroblasts."
The stem cell group also had a reduction in thickening of the heart wall. This indicated, that the cells were not only repairing the smaller vessels, but there were also improvements in larger vessels.
"We found a regenerative approach that could lead to a new clinical therapy for this devastating disease in the quite-near future," he said.
Co-authors are Y. D. Zhao, M.D., Ph.D.; Y. Deng, M.D.; Q. Zhang M.D., Ph.D.; L. Kugathasan, B.Sc. and D.W. Courtman, Ph.D.
Media Contact
Carole Bullock
EurekAlert!
All news from this category: Health and Medicine
This subject area encompasses research and studies in the field of human medicine.
Among the wide-ranging list of topics covered here are anesthesiology, anatomy, surgery, human genetics, hygiene and environmental medicine, internal medicine, neurology, pharmacology, physiology, urology and dental medicine.
Back to the Homepage
Latest posts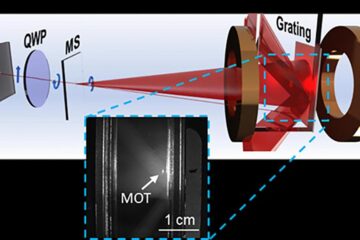 Bringing atoms to a standstill: NIST miniaturizes laser cooling
It's cool to be small. Scientists at the National Institute of Standards and Technology (NIST) have miniaturized the optical components required to cool atoms down to a few thousandths of…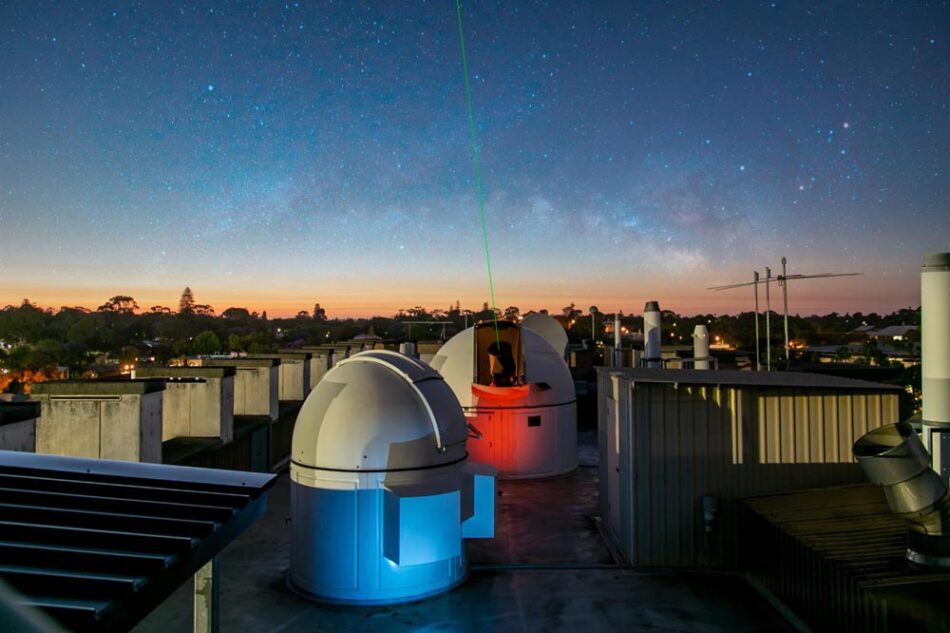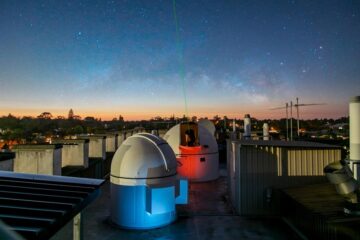 Record-breaking laser link could help us test whether Einstein was right
Scientists from the International Centre for Radio Astronomy Research (ICRAR) and The University of Western Australia (UWA) have set a world record for the most stable transmission of a laser signal through…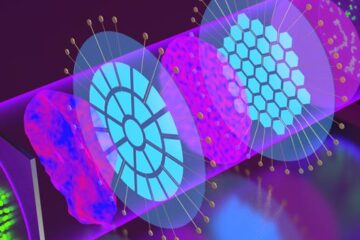 Adaptive optics with cascading corrective elements
A cascaded dual deformable phase plate wavefront modulator enables direct AO integration with existing microscopes–doubling the aberration correction range and greatly improving image quality. Microscopy is the workhorse of contemporary…