How healthy is Bart's heart?
What would happen if you pitted Bart Simpson against his father Homer in a simple fitness test? You guessed it, Bart would come out of the test still standing, while Homer would be struggling for breath with his heart rate going through the roof. Young Scientist magazine, published by Institute of Physics Educational Publishing, is running a national investigation into school children's activity levels. If Bart took part in this, he would have no problems. He obviously hasn't been taking notes from his father, as Homer would not do nearly as well.
The Institute of Physics did some research into the Simpsons' lifestyle. By watching videos of the cartoon and recording how much activity Bart and Homer do in the episodes, as well as how much they eat, Institute staff then worked out how fit and healthy they are.
The Institute found that obese Homer eats an average of about 130 grams of fat per day – most of it saturated, often coming from junk food – much more than his recommended 83 grams. On the other hand, Bart eats the right amount of fat per day: about 60 grams, although this includes rather more saturated fats than is ideal. Bart also does much more exercise than Homer, who drives to work, spends most of his day sitting (and eating donuts!) and watches television in the evenings. Bart's frequent walking, cycling and skateboarding mean that he's actually quite active, even though he sits in school for most of the day and does watch cartoons in the evening. He's also growing which uses up a lot of calories.
Young Scientist magazine's investigation into activity levels is being carried out in schools across the country between now and December so it's not too late to take part. Children will be asked questions relating to how much activity they do in a day and they will also do an experiment to find out about their heart. Pupils will first take their resting pulse rate and then their pulse after two minutes of stepping up and down on a bench to discover how exercise affects their pulse rate. Weighing in at 109 kilograms compared to Bart's 30, Homer would have done three and a half times more work over those two minutes than Bart, and so be more worn out, especially as he's not used to exercising like this.
Young Scientist has some tips for the Simpsons for keeping their hearts in tip top shape, to improve their personal fitness and health. They should eat a balanced diet, so Homer should cut down on junk foods, and they should both eat at least five portions of fruit and vegetables a day. Equally important is physical activity to exercise the heart. Bart should do about 60 minutes of exercise per day, which could mean playing sports or walking to school, and Homer should to do 30 minutes of exercise at least five times a week. According to the Institute's research, Bart does about two hours of exercise per day (riding a bike, running around in the playground etc.), whereas Homer does not regularly exercise at all, except walking around a bit at work.
Professor David Wallace, long-time Simpsons fan and President of the Institute of Physics, said:
"Being a huge fan of the Simpsons, I'm pleased that Bart is fairly healthy, but I wouldn't advise copying Homer's lifestyle! I think we really do need an episode of the Simpsons in which Homer is pushed (unsuccessfully of course) into exercise, because Bart and Lisa have read about looking after themselves in Young Scientist! Young Scientist is a fun, cartoon style magazine which makes all areas of science interesting for school children, and the aim of this investigation is to show children how important it is to look after your heart, and how much fun it can be to exercise."
The British Heart Foundation have sponsored and helped to develop this investigation into school children's activity levels, and will be using the results as part of their research to find out how children's actual activity compares to the recommended 60 minutes exercise per day.
Deborah Allen, Children's Resource Manager at the British Heart Foundation, said:
"Homer's current lifestyle is putting him at risk of developing coronary heart disease. He is physically inactive and eats a diet high in fats especially saturated fats, with little fruit and vegetables. Because Homer carries a lot of fat in his abdominal area he is at risk greater risk of developing coronary heart disease and diabetes. It is unlikely that Homer would be able to complete the exercise but if he did manage to complete it he would find it extremely strenuous.
"Bart is healthier than Homer because he is more physically active. He spends a lot of time riding his skateboard and bicycle and playing with his friends. Unfortunately Bart does spend too much time in front of the television. Thanks to the watchful eye of Marge, Bart's diet is not as bad as Homer's however he does eat a lot of sweet foods which are high in sugar. It is likely that Bart would complete the exercise, but if Bart wants to maintain his heart health he will need to spend less time watching TV and more time exercising."
Teachers can log their class's average test results online at http://www.crashbang.com/fitness, and then see how they compare to the national average. The results will be analysed in December, when Young Scientist will announce the most active – and the most inactive – region of the nation, as well as survey results on how much time on average children exercise per day and what kind of exercise is most popular.
There are still free activity packs available, so if your school wishes to take part in this investigation, please contact Young Scientist on telephone number 07805 100599, or request it online at http://www.educationalpublishing.com/teachers/.
All news from this category: Health and Medicine
This subject area encompasses research and studies in the field of human medicine.
Among the wide-ranging list of topics covered here are anesthesiology, anatomy, surgery, human genetics, hygiene and environmental medicine, internal medicine, neurology, pharmacology, physiology, urology and dental medicine.
Back to the Homepage
Latest posts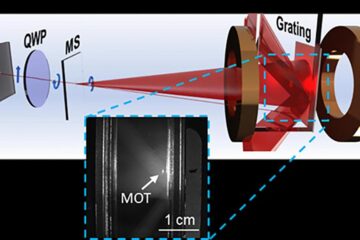 Bringing atoms to a standstill: NIST miniaturizes laser cooling
It's cool to be small. Scientists at the National Institute of Standards and Technology (NIST) have miniaturized the optical components required to cool atoms down to a few thousandths of…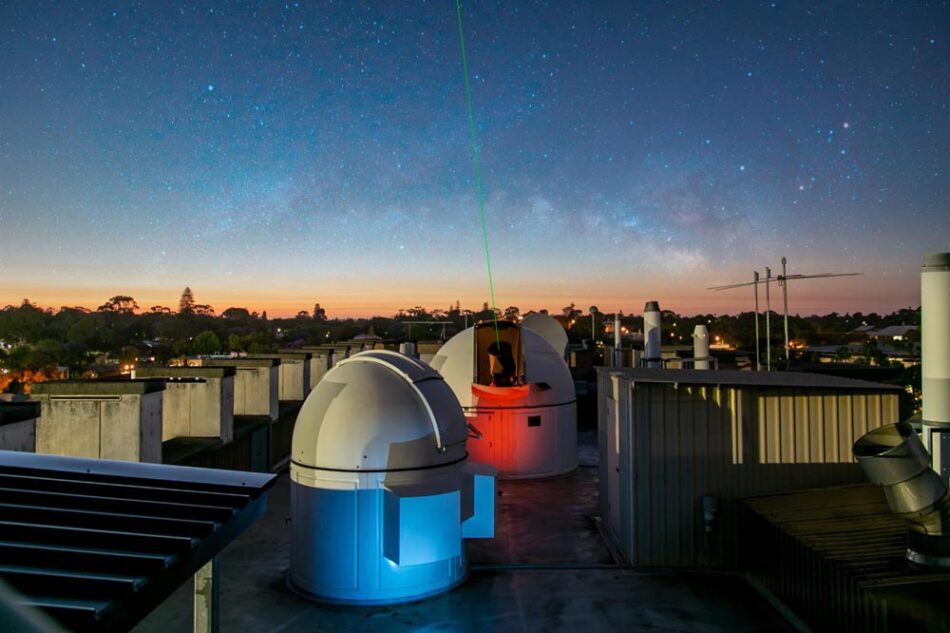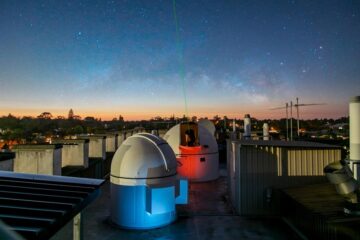 Record-breaking laser link could help us test whether Einstein was right
Scientists from the International Centre for Radio Astronomy Research (ICRAR) and The University of Western Australia (UWA) have set a world record for the most stable transmission of a laser signal through…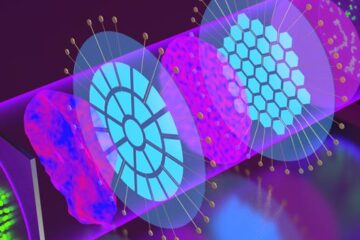 Adaptive optics with cascading corrective elements
A cascaded dual deformable phase plate wavefront modulator enables direct AO integration with existing microscopes–doubling the aberration correction range and greatly improving image quality. Microscopy is the workhorse of contemporary…