Jefferson Scientists Define New Cell Type That May Lead to Clues About Kaposi's Sarcoma
For years, the origin of Kaposi's sarcoma (KS), a rare cancer that sometimes afflicts those infected with HIV, the AIDS virus, has puzzled researchers. Now, pathologists at Jefferson Medical College may be uncovering some of its secrets.
George Murphy, M.D., professor of pathology at Jefferson Medical College of Thomas Jefferson University in Philadelphia, and Masatoshi Deguchi, M.D., visiting scientist from Tohuku University in Sendai, Japan, have created a mouse model that resembles an early form of KS. To accomplish this, they have grown and characterized a line of mouse skin cells in the laboratory that they believe are analogous to the cells that go awry early on in human KS.
The type of cell, termed a "dermal dendrocyte," increases dramatically in number in tumors in early human KS, he says. When Dr. Murphy and his co-workers injected the dermal dendrocytes directly into normal mouse skin, the injected areas developed features similar to human KS.
The findings may lead to insights into the origins of other diseases, such as scleroderma, abnormal wound healing and a chronic form of graft-versus-host-disease involved in bone marrow transplantation.
Dr. Murphy and his group report their findings November 1 in the American Journal of Pathology.
According to Dr. Murphy, KS usually begins as one of many bruise-like areas on the skin that develops over time into tumors. KS may also affect internal organs, particularly in AIDS, and may be fatal.
Dermal dendrocytes – which have been known to exist only since 1985 – may play roles in wound healing or in the immune system. There is evidence for both.
"It's interesting that in AIDS, it is occurring in the setting of immune disease, and involves an immune cell proliferating abnormally," he says. What's more, "KS can occur in areas of trauma," he says, "and a wound healing cell might be proliferating abnormally" in such conditions.
When the dermal dendrocyte was first discovered in 1985, scientists found that the cell type contained a blood clotting factor. One explanation for this might be that the cell secretes the clotting factor to help form initial blood clots after injury and begin the healing process.
"The problem of understanding the biology and pathogenesis of KS and the dermal dendrocytes is that we've never had a purified cell line to study until now," Dr. Murphy. "Now we have a cell line that is purified and expresses a blood clotting factor."
"We now have an important tool to study KS not only experimentally because we have the early cell that we think contributes to the pathogenesis of the disease," he says. "We also have the cell that we could never study in a purified manner before that might have a lot to do with abnormal wound healing and diseases such as scleroderma. It opens up a new area of inquiry."
"It's a potential mouse model for KS," Dr. Murphy says. "What are missing are the other co-factors that would lead the evolution of the early lesion to the late lesion that kills patients." These could include immunodeficiency, HIV or other viruses such as herpesvirus-8, which has been found in KS.
"Now, the mouse model that we have established can be studied by introducing these other factors and see if they can induce these early lesions to behave like the natural history of the human lesion."
All news from this category: Health and Medicine
This subject area encompasses research and studies in the field of human medicine.
Among the wide-ranging list of topics covered here are anesthesiology, anatomy, surgery, human genetics, hygiene and environmental medicine, internal medicine, neurology, pharmacology, physiology, urology and dental medicine.
Back to the Homepage
Latest posts
How to train a robot
… using AI and supercomputers UT Arlington computer scientists use TACC systems to generate synthetic objects for robot training. Before he joined the University of Texas at Arlington as an…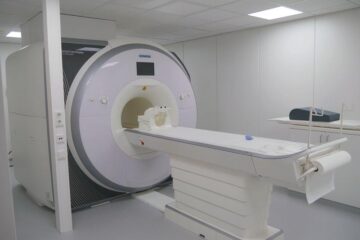 IfADo expands systems biology approach with research MRI
Watching the brain at work and studying its functions – this is now possible at the Leibniz Research Centre for Working Environment and Human Factors (IfADo) by magnetic resonance imaging…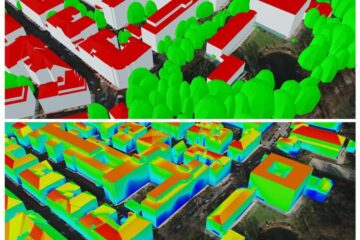 Electricity from the house wall
The great potential of building facades to capture solar energy Roofs are not the only suitable places for installing photovoltaic modules to generate electricity from the sun's rays. Facades could…