Elementary signs of heart disease found in children
American Heart Association meeting report
About one in eight schoolchildren have three or more risk factors of the metabolic syndrome, a precursor of cardiovascular disease, researchers reported today at the American Heart Association's Scientific Sessions 2003.
"The risk was about 1.6 times higher for girls than boys," said the study's lead author Joanne S. Harrell, Ph.D., professor of nursing and director of the Center for Research on Chronic Illness at the University of North Carolina at Chapel Hill School of Nursing.
The metabolic syndrome is a clustering of the cardiovascular disease risk factors high blood pressure, elevated triglycerides, low levels of high-density lipoprotein (HDL or "good" cholesterol) glucose intolerance, elevated insulin levels and excess body weight. The syndrome puts a person at early risk for diabetes and coronary heart disease.
"These were regular, normal kids, but we found risk factors that are clear danger signs for the future. If nothing is done, a good number of these children could develop type 2 diabetes and heart disease," Harrell said.
The investigators examined 3,203 students (1,679 girls and 1,524 boys), between ages 8 and 17. Each lived in rural North Carolina in a county with no city over 50,000 people. The participants were 47.9 percent white, 42.4 percent African American and 9.7 percent other races.
"We chose to study children in rural schools with a high minority population because rural children have slightly higher rates of obesity than urban children, and type 2 diabetes is more common in minorities," Harrell said.
Each child was evaluated for body mass index, blood pressure, two types of lipids (fats) in the blood, and two indicators of how well the body processes glucose. The students will be followed for three to four years; today's report is based on the initial testing.
Overall, more than half of the children (58.3 percent) had at least one of the six metabolic syndrome risk factors, 27.4 percent had two or more, and 13.5 percent had three or more risk factors, the researchers reported.
Some children aged 8 and 9 (8.3 percent) already had three or more risk factors. Among older teens, ages 14-17, 11.0 percent had three or more risk factors. The highest rates of multiple risk factors (16.2 percent) were in children around the onset of puberty, ages 10-13.
The most common risk factor, found in 42.2 percent of the children, was a low HDL level. HDL levels were rated low if they were less than 40 milligrams per deciliter (mg/dL) in boys or 50 mg/dL in girls. The researchers also found high triglycerides in 8.6 percent of children. Triglycerides were deemed high if they were at least 100 mg/dL in children aged 10 or younger or 130 mg/dL in children older than 10.
More than one in four of the participants were classified as overweight, with a body mass index at or above the 95th percentile for someone of their age, gender and height.
Previously, researchers had documented a very high prevalence of obesity, one factor in the metabolic syndrome, in teenagers. This study looks at the development and clustering of six metabolic syndrome risk factors beginning prior to puberty and continuing through the teen years.
"Some insulin resistance is normal with puberty. In addition, obesity increases with puberty, earlier in girls than boys," Harrell said. "As we follow the children, we'll see whether these metabolic syndrome factors persist in adolescence."
Significantly more girls (16.3 percent) than boys (10.7 percent) had three or more metabolic syndrome risk factors, which the researchers attribute to higher levels of overweight in the girls.
High levels of insulin in the blood (more than 25 microunits per liter) were found in 16.1 percent of the children. High blood pressure was detected in 7.7 percent. Children were considered to have high blood pressure if their average systolic or diastolic pressure was at or above the 95th percentile (for their gender, age and height) on three separate occasions.
The least prevalent (4.7 percent) risk factor was glucose intolerance, or prediabetes, marked by a fasting glucose level of at least 110 mg/dL.
"The body tries very hard to keep glucose normal. Typically you would have the metabolic syndrome for several years before glucose tolerance becomes impaired," Harrell said.
Follow-up tests on these children may eventually help physicians determine who needs to be screened for various metabolic syndrome risk factors, and at what age. Meanwhile, data already reinforces the need for primary prevention of heart disease in youth, Harrell said.
"I want to alert people to the potential dangers and motivate people to help our youth increase physical activity and avoid obesity," she said.
Greater physical activity can help improve most metabolic syndrome factors, including HDL levels, obesity, high blood pressure and insulin resistance, she said. Preventing obesity also helps avoid other metabolic syndrome risk factors.
Co-authors are Robert G. McMurray, Ph.D.; Leila Amorim, M.S.; Dana Creighton, M.A. and Shrikant I. Bangdiwala, Ph.D.
Media Contact
Carole Bullock
EurekAlert!
All news from this category: Health and Medicine
This subject area encompasses research and studies in the field of human medicine.
Among the wide-ranging list of topics covered here are anesthesiology, anatomy, surgery, human genetics, hygiene and environmental medicine, internal medicine, neurology, pharmacology, physiology, urology and dental medicine.
Back to the Homepage
Latest posts
How to train a robot
… using AI and supercomputers UT Arlington computer scientists use TACC systems to generate synthetic objects for robot training. Before he joined the University of Texas at Arlington as an…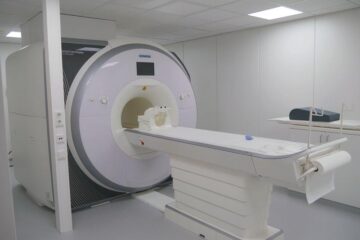 IfADo expands systems biology approach with research MRI
Watching the brain at work and studying its functions – this is now possible at the Leibniz Research Centre for Working Environment and Human Factors (IfADo) by magnetic resonance imaging…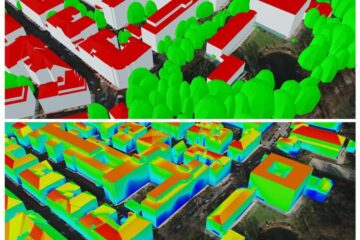 Electricity from the house wall
The great potential of building facades to capture solar energy Roofs are not the only suitable places for installing photovoltaic modules to generate electricity from the sun's rays. Facades could…