Human Cloning Policy Institute Spearheads Global Grassroots Effort to Prevent Therapeutic Cloning Ban at the United Nations
The Human Cloning Policy Institute (HCPI) launched this week a major grassroots effort to head off a proposed ban on therapeutic cloning in the United Nations scheduled for vote this Thursday. The total ban is sponsored by Costa Rica and is supported by the United States. The Human Cloning Policy Institute is backed by Ian Wilmut (Dolly's cloner), some of the world's leading scientists, physicians and international law experts, including retired World Court judge, C.G. Weeramantry.
HCPI executive director, Bernard Siegel stated, "It is the widespread belief of leading scientists and medical researchers that failure to proceed with SCNT stem cell research is the equivalent to turning our backs on one of the greatest potential medical advances of our time and would thereby destroy the hope for understanding and treatment of many deadly diseases and conditions. A consequence of banning SCNT research might be to condemn millions of adults and children to premature death or a life of intense misery and suffering."
HCPI has urged its supporters and allied organizations, including disease advocates, private citizens, members of biotechnology organizations, physicians, lawyers and members of the scientific research community, to support passage of UN initiatives outlawing human reproductive cloning, but which allow for the promise of SCNT. It opposes the Costa Rican proposed convention, which bans SCNT research and urges support for the rival Belgium compromise convention, which encourages member states to ban reproductive cloning, but would not ban SCNT internationally.
HCPI further urges support for the World Court Initiative asking the General Assembly to seek an advisory opinion from the International Court of Justice declaring human reproductive cloning (only) a crime against humanity. Siegel stated, "By sponsoring the World Court Initiative, HCPI seeks that the World Court strip away any vestige of legitimacy from potential human cloners, such as Zavos and Antinori. A declaration that human reproductive cloning is a crime against humanity will prompt all member states to crack down on those activities and serve as a lasting deterrent."
Siegel further commented, "Human reproductive cloning activities performed by unscrupulous scientists are human experimentation. No individual scientist, corporation, business enterprise or nation has the moral or legal warrant to clone human beings. It is extremely important to recognize the difference between reproductive and therapeutic cloning. Informed scientific opinion worldwide supports therapeutic cloning of stem cells. The American Medical Association, the National Academy of Sciences, the Association of American Universities, and many other medical, scientific, and educational associations endorse therapeutic cloning."
Supporters of HCPI have been urged to email the UN missions at mission@un.org, to express their views on the current proposals. Organizations allied with HCPI on this initiative include the Stem Cell Action Network (SCAN) which has emailed a petition to all UN missions, signed by 2,200 teachers and scientists in medical schools and university science departments across the United States in favor of therapeutic cloning research. The Committee for Advancement of Stem Cell Research (CASCR) also supports the initiative. Both organizations are members of the Coalition for the Advancement of Medical Research.
Frank Cocozzelli, CASCR executive director, who suffers from a form of muscular dystrophy said, "Along with millions of other world citizens who are disabled, suffering from a catastrophic illness or both, SCNT offers me one of the first real rays of hope of being healed."
The Human Cloning Policy Institute (HCPI) is a nonprofit organization dedicated to advocacy, education and policies against reproductive cloning, while preserving SCNT (therapeutic cloning) which holds the promise of understanding and treating some of man's deadliest diseases.
HCPI's principal supporters are leading stem cell scientists, researchers and physicians, who are members of the group's science and medical advisory boards. A partial list includes: Dr. Ian Wilmut (Roslin Institute), Dr. Rudolf Jaenisch (Whitehead Institute- MIT), Dr. Douglas Melton (Harvard), Dr. Lawrence Goldstein (UCSD), Dr. Gerald Schatten (Magee College), Dr. Alan Trounson ( Monash- Australia), Camillo Ricordi, MD (Diabetes Research Institute), Dr. Helena Edlund (Sweden), Dr. W.Dalton Dietrich (Miami Project to Cure Paralysis), Joe Massey, MD. (Reproductive expert-Atlanta), Judith Grossberg, M.D. (pediatrics-MCV),Doris Rapp, MD ( best-selling author), Sidney Ikpe (International Hospital Relief Foundation), Torrey Brown, MD (Intralytix, Inc., Baltimore) and Dr. Barry Smernoff (Cleveland).
HCPI also has the support of a human rights-legal advisory board that includes retired World Court Judge Christopher Weeramantry (Sri Lanka), law professor Richard Falk (Princeton-UCSB), Peter Ludwig (Darby & Darby-New York) and Nihal Jayawickrama (University of London, School of Economics).
All news from this category: Health and Medicine
This subject area encompasses research and studies in the field of human medicine.
Among the wide-ranging list of topics covered here are anesthesiology, anatomy, surgery, human genetics, hygiene and environmental medicine, internal medicine, neurology, pharmacology, physiology, urology and dental medicine.
Back to the Homepage
Latest posts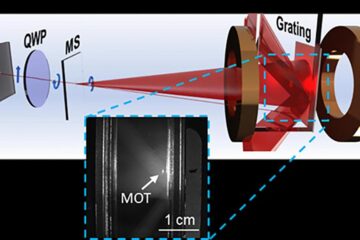 Bringing atoms to a standstill: NIST miniaturizes laser cooling
It's cool to be small. Scientists at the National Institute of Standards and Technology (NIST) have miniaturized the optical components required to cool atoms down to a few thousandths of…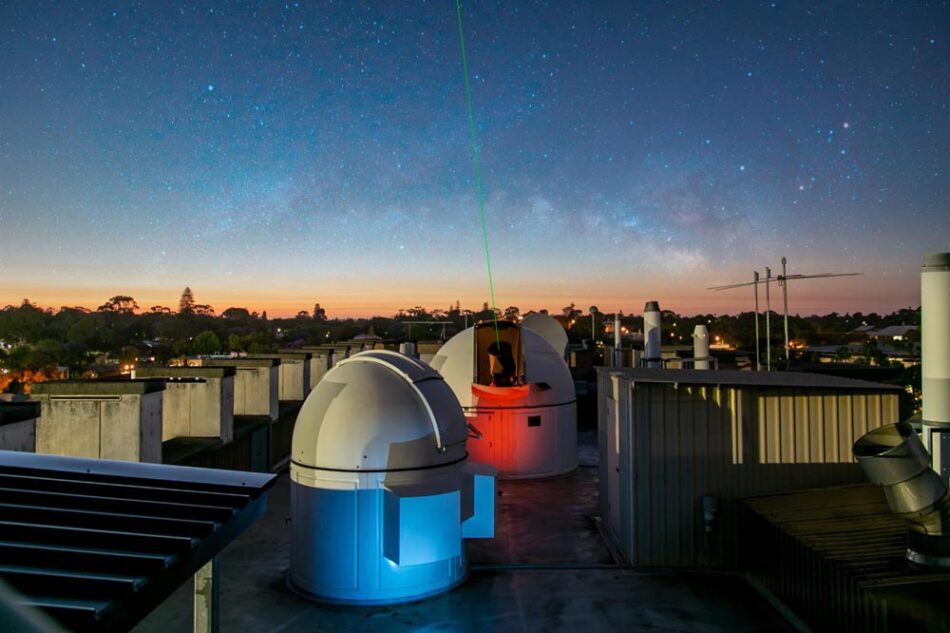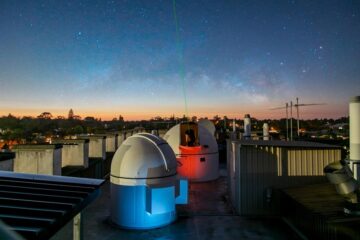 Record-breaking laser link could help us test whether Einstein was right
Scientists from the International Centre for Radio Astronomy Research (ICRAR) and The University of Western Australia (UWA) have set a world record for the most stable transmission of a laser signal through…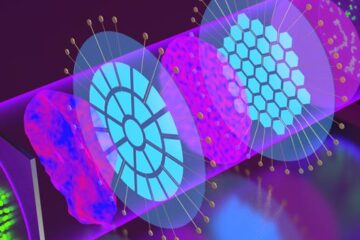 Adaptive optics with cascading corrective elements
A cascaded dual deformable phase plate wavefront modulator enables direct AO integration with existing microscopes–doubling the aberration correction range and greatly improving image quality. Microscopy is the workhorse of contemporary…