Breast cancer can be reversed in laboratory mice, scientists report
Findings provide new molecular drug targets, validate transgenic mouse models
Breast cancer researchers have demonstrated for the first time that it is possible to block genetic switches in mice that turn cancer on and off — thus preventing and even reversing breast cancer in the animals. The findings, reported Sunday morning at the 24th Congress of the International Association for Breast Cancer Research, suggest potential new molecular targets for drugs to prevent and potentially eradicate breast cancer in humans.
"It's enormously gratifying," said conference director Robert Cardiff, professor of pathology at UC Davis School of Medicine and Medical Center and an author of the research. "Our findings suggest paths forward that may help us alter the biological path of breast cancer and more successfully treat — and even potentially prevent — this cancer in humans."
In new research reported by a team of scientists from Canada, Switzerland and UC Davis, investigators demonstrated that removing a single gene known as beta-1 integrin prevented or halted breast cancer growth in laboratory mice. Beta-1 integrin is a principal regulator of normal breast tissue growth and survival, but if the gene malfunctions, it can directly initiate breast tumors. The new work demonstrates that knocking out the beta-1 integrin gene prevents cancer-prone mice from developing breast tumors, and halts further tumor growth in mice that have already developed breast cancer.
"This study shows that it is absolutely essential to have the beta-1 integrin gene present in order for mammary gland tumors to develop. We now have a good target for biological drug development, and the challenge is to develop an agent that can block its activity," said William J. Muller, professor of biochemistry at McGill University in Montreal and a lead investigator of the study.
In a related presentation, researchers from the University of Pennsylvania reported on a series of experiments using a novel mouse model of human breast cancer, one that enables scientists to turn oncogenes — genes that can cause cancer — on or off at will. A triggering agent, in this case the antibiotic doxycycline, throws the switch on or off. Scientists used the approach to test four oncogenes: c-myc, Neu, Wnt1, and v-Ha-Ras. When any one of the oncogenes was turned on, the transgenic mice developed extremely aggressive mammary tumors; in many cases, the tumors metastasized to the lungs. When the gene was turned off, many of the breast tumors — including many of the most aggressive and advanced cancers — regressed to the point that they no longer could be detected by physical examination, magnetic resonance imaging (MRI) or positron emission tomography (PET) scans.
"We're extremely encouraged that we have been able to demonstrate in laboratory animals that we can make mammary cancers essentially disappear by reversing just one mutation," said Lewis A. Chodosh, associate professor at the Abramson Family Cancer Research Center at the University of Pennsylvania and lead author of the study.
"This suggests that, with appropriate therapies that target the genes used in this study, we might be able to cause tumors to regress and improve substantially, even those that are quite advanced."
However, even though many of the tumors in the transgenic mice went into complete remission, a substantial number of the cancers spontaneously recurred over periods of up to a year, Chodosh reported.
This finding is important since it replicates the natural history of human breast cancer — many women, after apparently successful treatment, harbor residual tumor cells that eventually give rise to tumor recurrences that ultimately may result in death. Some of these residual cells can remain for decades. No previous laboratory mouse model has successfully replicated this feature of human breast cancer cells.
"The next critical step is to figure out the mechanisms that some tumors use to escape these treatments," Chodosh said. "We believe these mouse models will help us to do exactly that."
Founded in the mid 1950s, the International Association for Breast Cancer Research is an international community of scientists focused on the important issues in modern breast cancer research. The 24th IABCR Congress, focused on preclinical research using mouse models of human breast cancer, is sponsored by UC Davis Cancer Center, the Office of Women's Health of the U.S. Department of Health and Human Services, the California Breast Cancer Research Program, and the National Cancer Institute's Mouse Models of Human Cancers Consortium and Specialized Programs of Research Excellence.
Media Contact
Claudia Morain
UC Davis Health System
All news from this category: Health and Medicine
This subject area encompasses research and studies in the field of human medicine.
Among the wide-ranging list of topics covered here are anesthesiology, anatomy, surgery, human genetics, hygiene and environmental medicine, internal medicine, neurology, pharmacology, physiology, urology and dental medicine.
Back to the Homepage
Latest posts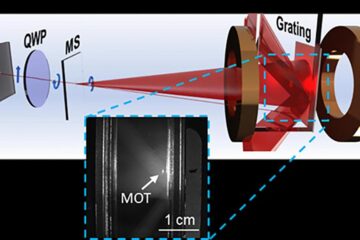 Bringing atoms to a standstill: NIST miniaturizes laser cooling
It's cool to be small. Scientists at the National Institute of Standards and Technology (NIST) have miniaturized the optical components required to cool atoms down to a few thousandths of…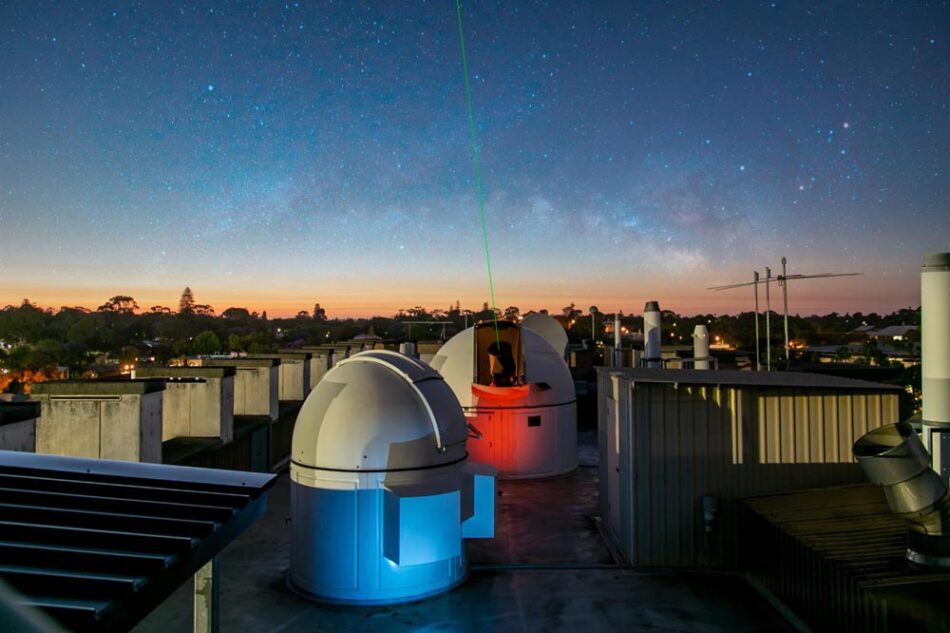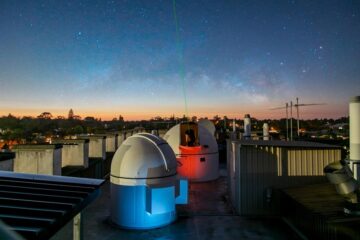 Record-breaking laser link could help us test whether Einstein was right
Scientists from the International Centre for Radio Astronomy Research (ICRAR) and The University of Western Australia (UWA) have set a world record for the most stable transmission of a laser signal through…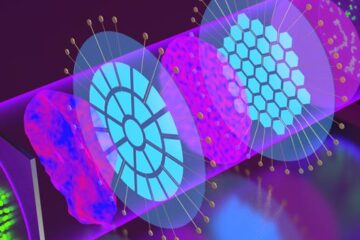 Adaptive optics with cascading corrective elements
A cascaded dual deformable phase plate wavefront modulator enables direct AO integration with existing microscopes–doubling the aberration correction range and greatly improving image quality. Microscopy is the workhorse of contemporary…