Childhood obesity and behavior problems linked
In a study that points to the importance of considering both mind and body in children's health, researchers report today that they have found a clear link between childhood obesity and behavior problems.
Results published today in the journal Pediatrics show that children who have significant behavior problems, as described by their parents, are nearly three times as likely to be overweight as other children. In addition, children with behavior problems are as much as five times more likely to become overweight later.
The study, done by a University of Michigan behavioral pediatrician and her former colleagues at Boston University, is based on national data from an intensive long-term survey of mothers and children conducted by the U.S. Department of Labor.
"This demonstrates solidly for the first time what we have suspected for years from clinical experience, that there is an association between behavior problems and obesity, and that a child with behavior problems is more likely to go on to be overweight. This is true regardless of socioeconomic status," says lead author Julie Lumeng, M.D., a research investigator at the U-M Center for Human Growth and Development and clinical instructor in the U-M Department of Pediatrics.
"In other words, we can't ignore either the mind or the body in trying to prevent the lifelong health effects from weight problems and mental disorders that start in childhood," she adds. "When interventions aren't working with a child who is overweight, we need to address his or her mental well-being – and vice versa for kids with behavioral problems."
The study looked at comprehensive demographic, weight, behavior, physical and mental health, education and socioeconomic data from 755 children ages 8 to 11 years old, and their mothers. All were taking part in the National Longitudinal Survey of Youth, which sends interviewers to participants' homes on a regular basis over many years. Because they used this data source, Lumeng and her colleagues feel they have compiled the largest and most representative study of children's behavior and weight to date.
The children in the study were classed as overweight if their body mass index (BMI) was at or above the 95th percentile. Children were described as having behavior problems only if they were in the 90th percentile nationally for their score on the Behavior Problems Index, a standardized behavior rating scale completed by their mothers.
The association between overweight and behavior problems was clear in data from the 755 children assessed in 1998. Data from 639 children interviewed both in 1996 and 1998 showed the higher risk of later obesity in normal-weight kids with behavior issues.
Lumeng and her colleagues stress that the majority of the overweight children in the study did not have a major behavior problem — only that there was a significant correlation between the two. Twenty-one percent of the children with behavior problems were overweight, as opposed to 11 percent of the children without behavior problems.
But with one in five American children between the ages of 6 and 11 years now considered overweight, and an increasing awareness that childhood behavioral problems are a predictor of adult mental health issues, she says the finding should be a wake-up call to parents, teachers and physicians.
Everyone involved with a child's growth and development should consider physical health and mental/behavioral health linked in some way, she says, and address problems with an eye toward both. When a school counselor alerts a parent to a child's learning or attention problem, for example, or a physician notes an unhealthy weight gain, they need to help parents get a thorough evaluation of a child's overall mental and physical health. And, Lumeng observes, the health insurance and health care system needs to find a way to integrate both kinds of care.
In both analyses, the researchers were able to see the clear links between the two conditions even after correcting for such contributing variables as a child's gender, race, poverty status, television habits, use of behavior-modifying medicines, and educational history, and factors relating to the obesity status, smoking habits, marital status, education and depression score of a child's mother,
"After all of these were accounted for, we saw a clear independent association," says Lumeng. "Children with behavioral problems were three times as likely to be overweight at the same time, and five times more likely to be overweight in 1998 if they had been normal weight in 1996."
Armed with these strong suggestions of some direct link between behavior problems and overweight, Lumeng says the next challenge is to understand what's going on.
Genetics and family cultural and home environment are known to play a role in the tendency of children to become overweight, and researchers are exploring how brain chemistry, sleep habits and home environment affect behavior and learning. Meanwhile, social research is looking at how stigmas or lifestyle changes from being overweight, or from having a diagnosed or undiagnosed behavior issue, affect children.
For example, Lumeng says, children who are depressed are often less active, or may console themselves with food, which may set them up for weight gain. And overweight children may develop anxieties or social interaction problems because of self-consciousness or teasing about their weight. But only further research will show for sure.
Lumeng and her colleagues have also embarked on another study looking at national data on the height and weight of children in child care over time, to see if there are any positive or negative correlations with care outside the home.
All news from this category: Health and Medicine
This subject area encompasses research and studies in the field of human medicine.
Among the wide-ranging list of topics covered here are anesthesiology, anatomy, surgery, human genetics, hygiene and environmental medicine, internal medicine, neurology, pharmacology, physiology, urology and dental medicine.
Back to the Homepage
Latest posts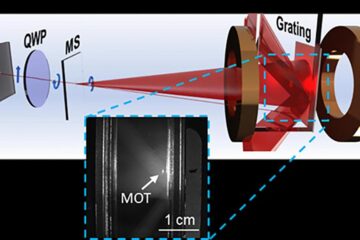 Bringing atoms to a standstill: NIST miniaturizes laser cooling
It's cool to be small. Scientists at the National Institute of Standards and Technology (NIST) have miniaturized the optical components required to cool atoms down to a few thousandths of…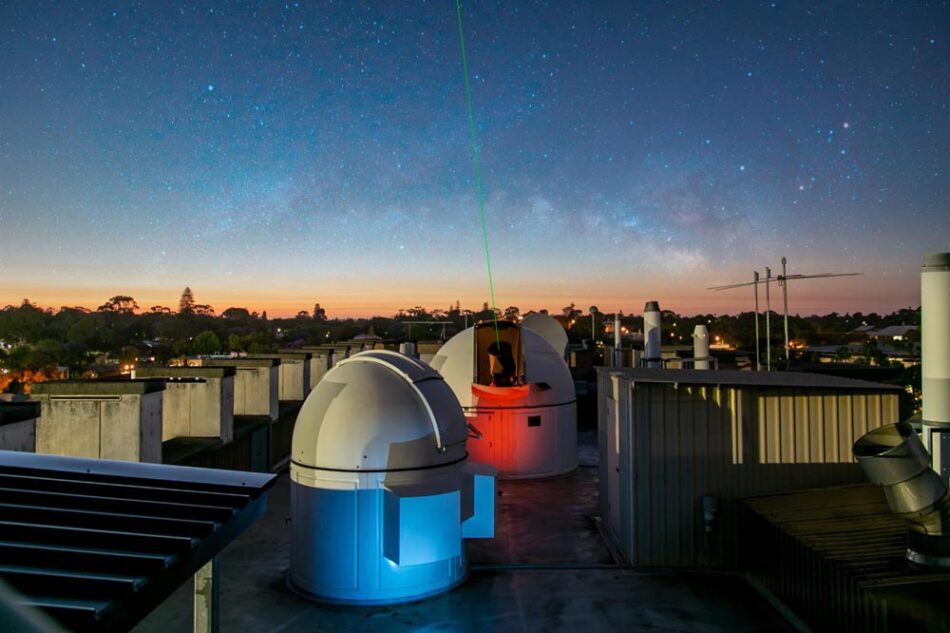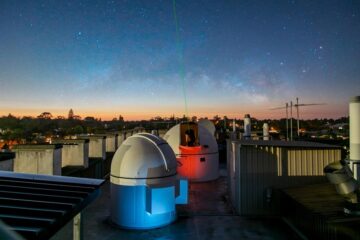 Record-breaking laser link could help us test whether Einstein was right
Scientists from the International Centre for Radio Astronomy Research (ICRAR) and The University of Western Australia (UWA) have set a world record for the most stable transmission of a laser signal through…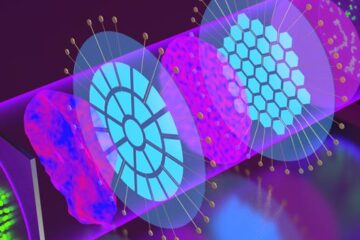 Adaptive optics with cascading corrective elements
A cascaded dual deformable phase plate wavefront modulator enables direct AO integration with existing microscopes–doubling the aberration correction range and greatly improving image quality. Microscopy is the workhorse of contemporary…