Treating blood clots, a half-century later
The first new oral drug in 50 years to prevent blood clots after knee-replacement surgery was superior to the standard treatment in a clinical trial of about 2,300 patients led by the University of Rochester Medical Center.
Researchers also have tested the new drug, ximelagatran, for prevention of stroke, heart attacks and deep vein thrombosis, and if approved by the FDA it would offer millions of patients an alternative to the commonly prescribed anticoagulant, warfarin.
Results of the UR study are reported in the Oct. 30, 2003, New England Journal of Medicine, which in this issue paid special attention to scientific advances in the treatment of blood clots, or thrombosis. Two other major clinical trials also are reported.
Lead author Charles W. Francis, M.D., University of Rochester professor of Medicine and Pathology and Laboratory Medicine, says ximelagatran has now been studied in some 17,000 patients during the past five years. Ximelagatran was developed as an alternative to oral warfarin (brand name: Coumadin), in an effort to find a drug that was easier for patients and doctors to manage. Warfarin requires constant laboratory monitoring, and has a long list of side effects and food and drug interactions. Studies show ximelagatran is absorbed quickly, does not require adjustments or close monitoring, and has no food or drug interactions.
"Coumadin is a fine drug, but lots of people don't do well on it," Francis says. "We've been 50 years with no alternative and now it looks like we have one."
Blood clots occur in 40 to 80 percent of patients after total knee replacement surgery; clots are also a serious risk for the one-to-two million Americans a year diagnosed with atrial fibrillation, a heart rhythm disorder, or who suffer heart attacks. In addition, doctors treat a half-million individuals annually for deep-vein thrombosis or pulmonary embolisms, and thousands of others need prophylactic therapy. All of these patients take anticoagulants.
Francis led previous studies of ximelagatran to prevent clots from developing in the leg veins after knee surgery. The purpose of the latest research, the largest study to date, was to determine if a higher dose (36 mg twice daily versus 24 mg) would be safe and even more effective. AstraZeneca PLC, the maker of ximelagatran, sponsored the research.
Francis' randomized, double-blind Phase III trial took place at 116 medical centers in the United States, Canada, Israel, Mexico and Brazil. Researchers compared seven to 12 days of oral ximelagatran, at two different doses, starting the morning after knee surgery, with warfarin begun the day of surgery. Among the 608 patients in the warfarin group, 27.6 percent developed blood clots. In the higher-dose ximelagatran group (629 patients), 20.3 percent developed clots. Of the 614 patients in the lower-dose ximelagatran group, 24.9 percent developed clots. Statistically, therefore, the new drug was significantly superior to warfarin for prevention of venous thromboembolism, the study concluded.
There were no significant differences in the groups for bleeding after surgery, or wound healing. The most common post-operative complication was anemia, which occurred in eight-to-10 percent of the patients in each group. The biggest concern about ximelagatran, Francis says, is that in other studies of longer duration, some patients showed liver-function abnormalities. When the drug was discontinued, liver function returned to normal, he said.
All news from this category: Health and Medicine
This subject area encompasses research and studies in the field of human medicine.
Among the wide-ranging list of topics covered here are anesthesiology, anatomy, surgery, human genetics, hygiene and environmental medicine, internal medicine, neurology, pharmacology, physiology, urology and dental medicine.
Back to the Homepage
Latest posts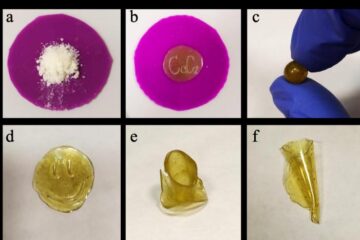 Chemists create renewable plant-based polymers
What makes them different is that they can be easily recycled. Researchers at the Laboratory of Cluster Catalysis at St Petersburg University have synthesised polymers from biomass. What makes them…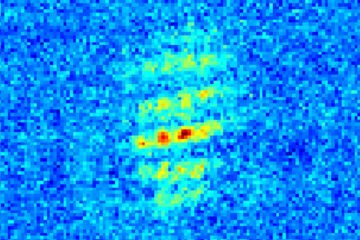 Atom interferometry demonstrated in space for the first time
Researchers present results of experiments with atom interferometry on a sounding rocket / Further rocket missions set to follow. Extremely precise measurements are possible using atom interferometers that employ the…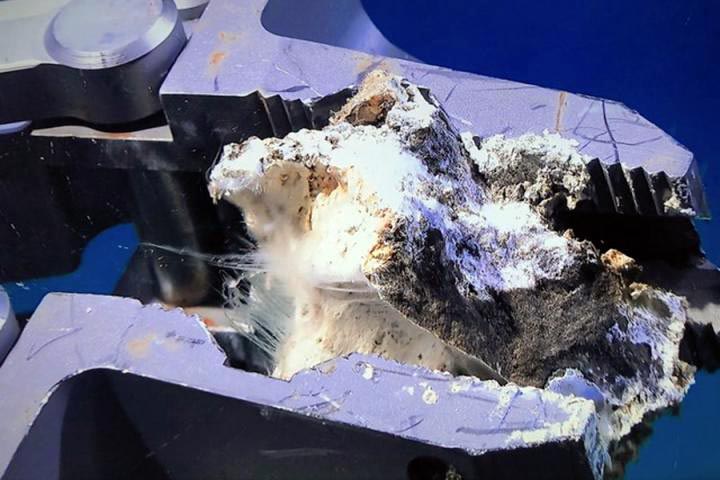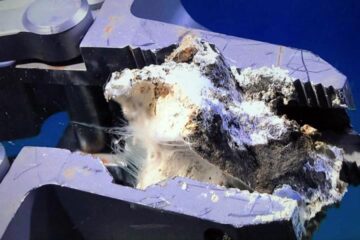 Ocean bacteria release carbon into the atmosphere
Research could help scientists better estimate Earth's carbon budget. A team led by University of Minnesota researchers has discovered that deep-sea bacteria dissolve carbon-containing rocks, releasing excess carbon into the…