UMHS researchers find clues to growing new jawbones in cancer patients after radiation therapy
Poor bone quality in rats suggests new therapies to improve human treatment
In limited attempts with individual patients, varying surgeons have found mixed success in a method of growing new human jawbones after radiation therapy to treat head and neck cancer. While some patients have seemed to respond well to the technique, called distraction osteogenesis, others have not.
Researchers at the University of Michigan Health System are looking at how and why distraction osteogenesis works by studying rats and have found clues to the uneven clinical results. They will present their findings Wednesday at the American College of Surgeons Clinical Congress in Chicago.
Distraction osteogenesis is a method of regrowing bone in which the fractured bone is pulled apart millimeters at a time. As the fracture begins to heal, surgeons tug the bone further apart, tricking the body into thinking it must still work to heal the fracture. The body then begins to grow new bone to fill in the gap.
In two studies, UMHS researchers looked at distraction osteogenesis for reconstruction of the jawbone after radiation therapy. In one, the rats were given a low dose radiation; in the second study, the rats got a high dose of radiation. In both studies, new bone was formed. But looking at the new bone under a microscope revealed that it was of poor quality. There were obvious holes within the tissue and the bone was thin and brittle, showing signs of osteopenia (a precursor to osteoporosis). The high-dose radiation resulted in even lower quality bone.
"Clinical researchers are significantly limited in their ability to analyze their success and failure at the level of the bone. It would be difficult and invasive to take specimens from an actual patient's bone after reconstruction and study the quality and strength. With our rat model, we can cut out the new bone and examine it. We can show that although you can distract, there are some problems with the bone after radiation, and we can determine what those problems are," says lead researcher Steven Buchman, M.D., associate professor of Plastic Surgery at the University of Michigan Medical School.
In humans, researchers would have difficulty making a comprehensive determination of the quality of the bone and the conditions that might improve it. So while it may appear under X-ray or clinical exam to be of normal quality, the overwhelming likelihood is that it is not.
The new research results indicate that the therapy needs to be significantly improved. Buchman says the poor bone quality could account for the uneven results in previous anecdotal clinical cases using distraction osteogenesis in irradiated cancer patients.
"The real significance is we've shown the new bone is far from perfect, and now we can look at therapeutic interventions to improve the process of creating new bone after radiation therapy. We have a very reasonable way to study it and determine if we can improve outcomes," Buchman says.
Distraction osteogenesis has been used since the early 1900s to grow and heal larger bones in the lower body. In 1995, surgeons began to use it for facial reconstruction, looking at growing new jaws for children born with small jaws or without jaws. Buchman, director of UMHS's Craniofacial Anomalies Program, has had success using distraction osteogenesis on children and adults with jaw deformities.
Surgeons next began to wonder about its applications after cancer. Radiation often destroys or compromises the soft tissue in the head and neck. That makes bone grafts difficult after radiation therapy because the bone graft needs a new blood supply, which the irradiated tissue can't supply. Free tissue transfers, in which tissue is taken from the leg or arm and reattached to the affected area, have been effective. But it's a lengthy operation that leaves a scar in the leg or arm as well. Distraction osteogenesis has the potential to be an optimal solution.
"Now, knowing that distraction osteogenesis can produce new bone after radiation, we can test techniques and therapeutic interventions to help improve the bone quality. By studying this in the rat model, we can make sure the quality is there before transferring the technique to humans," Buchman says.
Funding for the research came from the National Institutes of Health, the Carls Foundation and the Plastic Surgery Education Foundation.
All news from this category: Health and Medicine
This subject area encompasses research and studies in the field of human medicine.
Among the wide-ranging list of topics covered here are anesthesiology, anatomy, surgery, human genetics, hygiene and environmental medicine, internal medicine, neurology, pharmacology, physiology, urology and dental medicine.
Back to the Homepage
Latest posts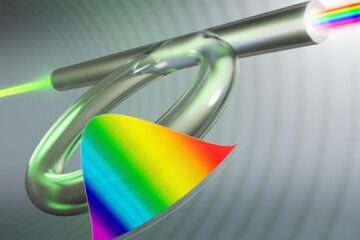 Novel chirped pulses defy 'conventional wisdom'
University of Rochester researchers describe first highly chirped pulses created by a using a spectral filter in a Kerr resonator. The 2018 Nobel Prize in Physics was shared by researchers…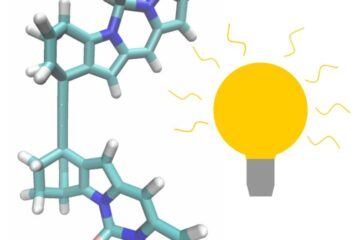 Scientists design superfast molecular motor
Light-driven molecular motors have been around for over twenty years. These motors typically take microseconds to nanoseconds for one revolution. Thomas Jansen, associate professor of physics at the University of…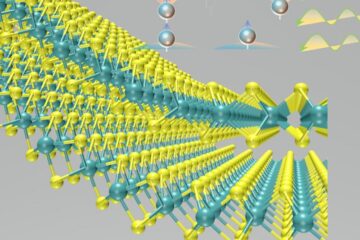 Changing a 2D material's symmetry can unlock its promise
Jian Shi Research Group engineers material into promising optoelectronic. Optoelectronic materials that are capable of converting the energy of light into electricity, and electricity into light, have promising applications as…