The Trojan Clot-Buster: Drug-Coated Red Blood Cells Destroy Blood Clots From Within
Thrombosis – the formation of internal blood clots – is a common cause of complications and even death following surgery. To create a better means of preventing thrombosis, researchers at University of Pennsylvania School of Medicine coated red blood cells (RBCs) with tissue plasminogen activator (tPA), a clot-dissolving drug commonly used as an emergency treatment for stroke. When given alone, tPA has a short life span in circulation and has the potential to cause serious bleeding as it diffuses out of the bloodstream. The RBC/tPA combo, however, lasts ten times longer in the bloodstream than free-floating tPA and decreases the likelihood of excess bleeding, according to a new study.
"The idea of coating red blood cells with tPA was to create a Trojan Horse, a vehicle for sneaking tPA into the bloodstream that could not only add to the drug's longevity, but would also allow it to be incorporated into a growing blood clot. RBC/tPA can dissolve blood clots from within," said Vladimir R, Muzykantov, MD, PhD, associate professor in Penn's Department of Pharmacology and author of the study. "Our research shows that the Trojan Horse approach converts tPA into a potent killer of nascent blood clots, one that would pose a much smaller risk of causing internal bleeding."
In the August issue of Nature Biotechnology, Muzykantov and his colleagues demonstrate in animal models how the marriage of red blood cells and tPA has the potential of safely preventing thrombosis following surgery and as a therapeutic for victims of heart attack or stoke.
"If developed for humans, the RBC/tPA method could provide an ideal way of delivering clot-busting drugs, with fewer side effects," said Muzykantov. "In theory, patients could donate blood before surgery and receive their own cells bound to tPA following surgery, providing a safer alternative to blood-thinning medication."
Research has shown that preventing thrombosis helps to reduce mortality and morbidity in many diseases. Unfortunately, current clot-busting drugs have the tendency to cause excessive bleeding, either by causing bleeding outside of the blood vessels or by removing pre-existing and, perhaps, beneficial blood clots. According to the Penn researchers, RCB/tPA spares existing blood clots and is too large to cause damage outside of the bloodstream.
To coat red blood cells with tPA, Muzykantov and his colleagues capitalized on the 'stickiness' of streptavidin-biotin, a protein complex used in laboratories to study molecular interactions. Streptavidin forms an incredibly tight bond to a tiny molecule called biotin, so the researchers 'biotinylated' tPA and RBCs and used streptavidin to link them together. According to the researchers, the technique may provide a safe way of extending the longevity and safety of drugs within the circulatory system.
"Red blood cells can travel hundreds of kilometers throughout the blood vessels during their 100-or so day life-span. That fact alone makes the idea of RBC-bound therapeutics very interesting," said Muzykantov. "Moreover, red blood cells are relatively large, which makes it very difficult for drugs bound to them to burrow their way out of the bloodstream where they could potentially do damage."
Media Contact
Greg Lester
University of Pennsylvania
Alle Nachrichten aus der Kategorie: Health and Medicine
This subject area encompasses research and studies in the field of human medicine.
Among the wide-ranging list of topics covered here are anesthesiology, anatomy, surgery, human genetics, hygiene and environmental medicine, internal medicine, neurology, pharmacology, physiology, urology and dental medicine.
Zurück zur Startseite
Neueste Beiträge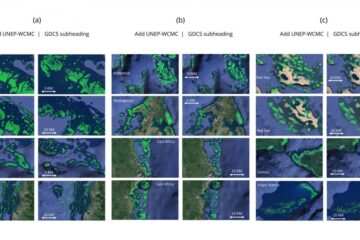 Location and extent of coral reefs mapped worldwide using advanced AI
Nearly 75% of the world's coral reefs are under threat from global stressors such as climate change and local stressors such as overfishing and coastal development. Those working to understand…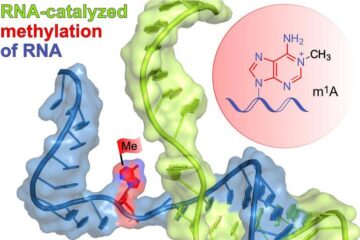 A New RNA Catalyst From the Lab
On the track of evolution: a catalytically active RNA molecule that specifically attaches methyl groups to other RNAs – a research group from the University of Würzburg reports on this…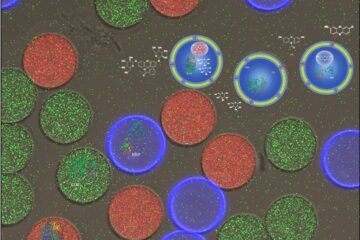 An artificial cell on a chip
Researchers at the University of Basel have developed a precisely controllable system for mimicking biochemical reaction cascades in cells. Using microfluidic technology, they produce miniature polymeric reaction containers equipped with…