Early heart disease in parents linked to thicker artery walls in offspring
If your parents had coronary heart disease before age 60, the walls of your neck arteries are more likely to be thicker, putting you at higher risk of heart disease, too, researchers report in today´s rapid access issue of Circulation: Journal of the American Heart Association.
Compared with people with no parental history of early-onset coronary heart disease (CHD), those with at least one parent who had a heart attack or other coronary event such as chest pain before age 60, had thicker walls in the large carotid arteries of the neck that lead to the brain, researchers found. Thicker carotid artery walls are associated with a greater degree of atherosclerotic plaque.
The study investigated the symptomless thickening of carotid arteries called subclinical atherosclerosis.
"Studies have shown that subclinical atherosclerosis, as assessed by increased thickness of the carotid artery wall, is directly predictive of an increased risk of heart attack or stroke," says principal investigator Christopher J. O´Donnell, M.D., M.P.H., associate director of the National Heart, Lung, and Blood Institute´s Framingham Heart Study.
The investigators studied a subset of men and women enrolled in the Framingham Offspring Study, a study of 5,124 offspring (and their spouses) of the original participants in the Framingham Heart Study. In this analysis, the researchers studied 1,662 men and women, average age 57, whose biological parents were both in the original Framingham study. Between 1995 and 1998, the offspring underwent carotid ultrasound imaging to measure their carotid walls. This noninvasive imaging technique detects vascular disease before symptoms are present.
O´Donnell notes that many previous studies investigating family history relied on the offspring´s reports to determine if parents had heart disease. This introduces the possibility of recall bias, as people with a personal history of heart disease may be more cognizant of their parents´ cardiovascular history, he explains. In the Framingham studies, researchers collected information about heart disease in a prospective fashion, with both the parents and children undergoing examinations every few years – the parents since 1948, the offspring since 1971.
The study showed that at any age, the average vessel wall thickness of the internal carotid arteries was greater in people with at least one parent who developed CHD before age 60, compared with those without a parental history of early-onset CHD.
"The association holds true for both men and women and is significant even after adjustment for other strong risk factors for atherosclerosis such as high blood pressure and high cholesterol," adds Thomas J. Wang, M.D. a Framingham Heart Study researcher and the study´s lead author.
In men, the average thickness, after adjustment, was 1.12 millimeters (mm) in the group in which at least one parent developed premature CHD, compared with 1.05 mm in the group in which neither parent had premature CHD. In women, the values were 0.92 mm for those with a parental history of premature CHD and 0.85 mm for those without it.
"The findings add to multiple studies recognizing that parental history of coronary heart disease is a risk factor for clinical disease and should be taken seriously," Wang says. "These data support guidelines saying that more rigorous preventive measures should be undertaken if an individual has a family history of heart disease."
"The fact that the association between artery wall thickness and premature parental coronary heart disease remains significant even after adjustment for traditional risk factors suggests that there are genetic causes to subclinical atherosclerosis that go beyond traditional risk factors," he says. "Our logical next step is to identify the mechanisms – including specific genes – underlying this connection between the familial clustering of early-onset heart disease and increased vessel wall thickness. The goal is to find new and effective ways to predict and prevent heart disease and stroke at an early age."
Media Contact
Carole Bullock
EurekAlert!
Alle Nachrichten aus der Kategorie: Health and Medicine
This subject area encompasses research and studies in the field of human medicine.
Among the wide-ranging list of topics covered here are anesthesiology, anatomy, surgery, human genetics, hygiene and environmental medicine, internal medicine, neurology, pharmacology, physiology, urology and dental medicine.
Zurück zur Startseite
Neueste Beiträge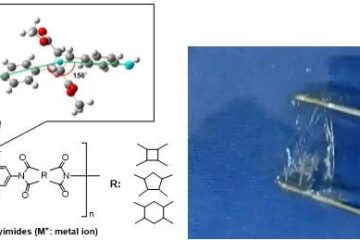 High-thermoresistant biopolyimides become water-soluble like starch
This is the first report for the syntheses of water-soluble polyimides which are Interestingly derived from bio-based resources, showing high transparency, tunable mechanical strength and the highest thermoresistance in water-soluble…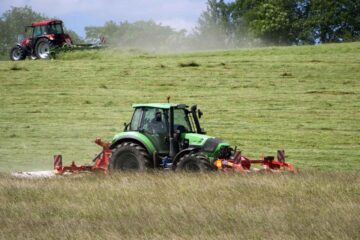 Land management in forest and grasslands
How much can we intensify? A first assessment of the effects of land management on the links between biodiversity, ecosystem functions and ecosystem services. Ecosystem services are crucial for human…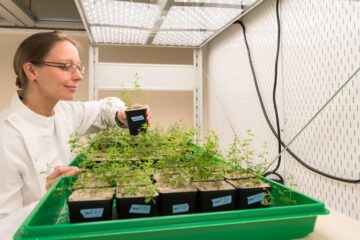 A molecular break for root growth
The dynamic change in root growth of plants plays an important role in their adjustment to soil conditions. Depending on the location, nutrients or moisture can be found in higher…