Penn researchers identify secondary pathway for survival of cancer cells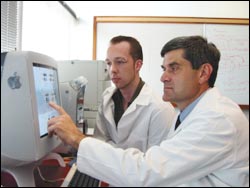 Discovery may lead to targeted therapies to interrupt cancer development
(Philadelphia, PA) – Researchers at the Abramson Family Cancer Research Institute at the University of Pennsylvania have determined that a key enzyme, Pim-2, is responsible for the survival of cancer cells. The finding – which will appear in the August 1 edition of the journal Genes & Development – represents an important advance in understanding why cancer cells survive in the body (working against the body's natural immune system), before growing into tumors. It also answers a 20-year-old question as to the purpose of Pim-2, an enzyme present in high concentrations in many tumors, but left unstudied to this time; and it equates Pim-2 with another, more commonly studied survival pathway, the Akt-enzyme pathway.
"This finding is important because it shows, for the first time, how Pim-2 works and its key role in cancer cell survival," said Craig Thompson, MD, Principal Investigator of the study and Scientific Director of the Abramson Family Cancer Research Institute (AFCRI). "Up until now, predominant thinking has looked to the Akt pathway as the primary pathway for cancer cells. Now we know that Pim-2 plays an equally important role – and it is as much of a cancer-promoting gene, or oncogene, as Akt.
"Our next step is to try and manipulate the action of Pim-2, so that we can interfere with the survival of cancer cells," said Thompson. "Ultimately, the hope is that this could lead to new, targeted therapies for killing cancer cells before they turn into deadly tumors that can spread elsewhere in the body."
Pim-2 was originally identified, in 1984, as a serine/threonine kinase, one of several hundred principal oncogenes under investigation for their role in cancer cell survival and growth. Its mutated form has been observed in high quantities in cases of prostate cancer, leukemia and multiple myeloma. Close to 50 kinases are thought to play a key role in cancer progression. Through a process of elimination, scientists test each oncogene for its role or function in cancer progression, manipulating each gene, to see which changes, called mutations, allow the cell to live, and which ones let the cell die.
In the presence of Pim-2, sixty per cent of cancer cells survived attempts to starve or kill the cell. Cancer cells survived for the maximum duration in the study – up to three weeks – with Pim-2 present, regardless of whether or not growth factor (food for the cell) was present. Only when both the Akt pathway and Pim-2 pathway were dysregulated (no longer functioning inside the cell), were cancerous cells unable to survive and died. The Akt pathway is well studied because it plays many roles in cancer progression, including a key role in cancer cell survival.
Both Pim-2 and Akt survival pathways were found to operate independently; Pim-2 was not activated by any of the Akt pathway regulating enzymes – PI3K, HSP-90 and TOR. While Akt interacts with other enzymes to promote cell survival, the function of Pim-2 is independent, with no other enzymes required. The pathways were shown to be distinct by their response to the antibiotic rapamycin: Akt is sensitive to rapamycin and Pim-2 is not. Rapamycin is a commonly used drug for treatment of transplant patients, it restrains the body's immune response from rejecting foreign growths, such as a new organ. Pim-2 overcomes this potent inhibitor of cell survival.
While these pathways appeared distinct, they are not completely different and both have some common actions. One factor shared by both pathways is a phosphorylated "off signal" suppressor protein called 4E-BP1. Suppressor genes prevent the cancer cell from growing, so when turned "off", the cell can grow.
Exposing the role of Pim-2 was accomplished through the latest technology for cancer research, a micro-array analysis of RNA in the immune systems of mice.
Penn scientists focused their research on the question of why cancer cells survive – and not simply removed from the body by the immune system. For tumor cells to grow, they must have the ability to ignore "death signals" that would cause them to die, and not promote cancer. Pim-2 had been shown as an important gene in causing tumors in mouse experiments, and was also present in large amounts in tumors. Over-production of Pim-2 allows the cells to ignore or become insensitive to boosters of the immune system, such as the antibiotic rapamycin.
The study took two years to complete (mid-2000 to mid-2002). Funding was provided through grants from the National Cancer Institute and the AFCRI.
Alle Nachrichten aus der Kategorie: Health and Medicine
This subject area encompasses research and studies in the field of human medicine.
Among the wide-ranging list of topics covered here are anesthesiology, anatomy, surgery, human genetics, hygiene and environmental medicine, internal medicine, neurology, pharmacology, physiology, urology and dental medicine.
Zurück zur Startseite
Neueste Beiträge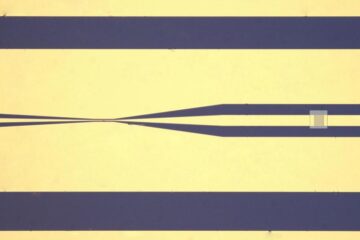 Researchers break magnetic memory speed record
Advance could lead to new generation of ultrafast computer chips that retain data even when there is no power. Spintronic devices are attractive alternatives to conventional computer chips, providing digital…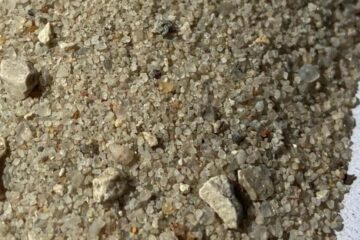 Tracing the source of illicit sand–can it be done?
Research presented at the 2020 GSA Annual Meeting. If you've visited the beach recently, you might think sand is ubiquitous. But in construction uses, the perfect sand and gravel is…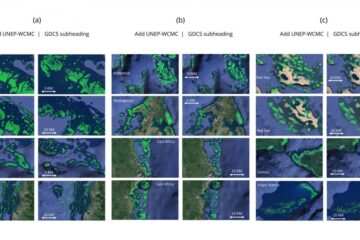 Location and extent of coral reefs mapped worldwide using advanced AI
Nearly 75% of the world's coral reefs are under threat from global stressors such as climate change and local stressors such as overfishing and coastal development. Those working to understand…