Blood tests identify patients on dialysis at high risk for death from cardiovascular disease
Routine blood tests given to people suspected of having a heart attack can also reliably measure the risk of heart disease in people on dialysis awaiting a kidney transplant, even though they have no symptoms of heart disease. That's according to a team of researchers led by a University of Maryland cardiologist. Their study is published in the July 16, 2003 issue of the Journal of the American Medical Association.
The tests, which measure troponin T and C-reactive protein, appear to detect silent, small heart attacks and coronary artery disease. The results may make it possible, for the first time, for doctors to gauge the risk of heart disease in patients on dialysis who do not have cardiac symptoms, and determine which patients need additional treatment to address their underlying cardiovascular disease.
Despite advances in dialysis, death rates of people with end stage renal disease remain as high as 23 percent each year, with cardiovascular problems causing nearly 45 percent of all deaths. Cardiac events continue to take their toll even after kidney transplantation, accounting for half the deaths in the first 30 days following transplant, mainly from heart attack.
"This could be a simple, cost-effective way to screen the nearly 300,000 people on dialysis in the United States, a high risk group that has been difficult to test for heart disease in the past," says lead author, Christopher deFilippi, M.D., a cardiologist at the University of Maryland Medical Center and associate professor of medicine at the University of Maryland School of Medicine. "Those found to have these cardiac risk factors may need further tests or interventions such as bypass surgery before undergoing a kidney transplant, for the best outcome," says deFilippi.
The study of 224 patients with end stage renal disease was initiated in 1998 at five hemodialysis centers in the Houston-Galveston region of Texas. Patients in the study were on kidney dialysis for more than 30 days, were at least 18 years of age, and were free from any acute coronary event for more than four weeks.
Blood samples were taken from each patient to measure two powerful predictors of acute coronary syndromes, cardiac troponin T and C-reactive protein. The patients were then followed for 3½ years to investigate any association between the test results and the long-term risk of cardiac problems and death.
To analyze whether the blood tests were reliable predictors of death, investigators divided the patients into one of four groups, based on whether their test results fell at, above or below the medians for troponin T and C-reactive protein. Patients with elevated levels of both troponin T and C-reactive protein were at very high risk. When both levels were negative and below the median, the chances of survival were better.
According to Dr. deFilippi, "The risk of death was two and a half times greater for patients who had high levels of both troponin T and C-reactive protein, compared to those having low levels of both." Further, using x-rays to detect coronary artery disease, the researchers found that the patients with high levels of troponin T had a three times greater risk of multiple blockages, even in the absence of symptoms.
During the follow-up period, 117 patients died– 62 from cardiac causes.
Troponins are regulatory molecules found in muscle tissue. They control how muscles relax and contract. Troponin T is specific to the heart and is usually released in the blood after a heart attack, but could be released following any type of cardiovascular injury. The troponin T test is frequently given to people with chest pain or a suspected heart attack in hospital emergency departments.
C-reactive protein is a non-specific marker of inflammation. According to Dr. deFilippi, levels of this protein may identify and potentially contribute to the environment within blood vessels that makes hardening of the arteries more severe. "I think just the process of going on dialysis, having your blood drawn across a dialysis membrane and the fact that many patients on dialysis have chronic infections raises levels of this marker," says Dr. deFilippi.
The senior author of the study, William L. Henrich, M.D., professor and chairman of medicine at the University of Maryland School of Medicine and chief of medicine at the University of Maryland Medical Center, says the data from the study clarifies the importance and relevance of troponin T to people who are on dialysis.
"The major surprise is that these very low levels of troponin carry such important prognostic implications," says Dr. Henrich.
Among the benefits Dr. Henrich anticipates from this study for patients is the fact that there is now a marker that can be followed over time. "In the follow-up of patients, we can ascertain when a patient has changed from one risk group to another and take appropriate action." Also, he says a patient without cardiac symptoms who has an elevated troponin T level could receive earlier treatment for coronary disease. "This early intervention may correct a problem before there is irreversible damage."
There has been confusion in the past over the interpretation of troponin tests in patients undergoing dialysis. "Clinicians weren't sure what to make of results that suggested the presence of cardiovascular problems in patients who had no symptoms," says Dr. deFilippi. Normally, the kidneys clear troponin after a minor cardiovascular injury, but could be detected in the blood at elevated levels for up to two weeks following a large heart attack. However, clearance could be delayed in a person with impaired kidney function on dialysis. Dr. deFilippi theorizes that since the troponin molecule is too large to be cleared by the membrane used in dialysis, it remains detectable in the blood for a long time, or may build up slowly.
"There are probably other processes in dialysis patients that account for some cardiac injury," he says, "like direct toxicity from uremia (excess urea and other chemical waste products in the blood) or the dialysis process itself. But we think the association we have shown with severe atherosclerosis is a major player."
Alle Nachrichten aus der Kategorie: Health and Medicine
This subject area encompasses research and studies in the field of human medicine.
Among the wide-ranging list of topics covered here are anesthesiology, anatomy, surgery, human genetics, hygiene and environmental medicine, internal medicine, neurology, pharmacology, physiology, urology and dental medicine.
Zurück zur Startseite
Neueste Beiträge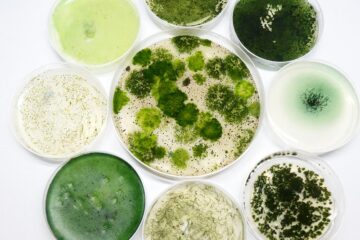 Cyanobacteria: Small Candidates …
… as Great Hopes for Medicine and Biotechnology In the coming years, scientists at the Chair of Technical Biochemistry at TU Dresden will work on the genomic investigation of previously…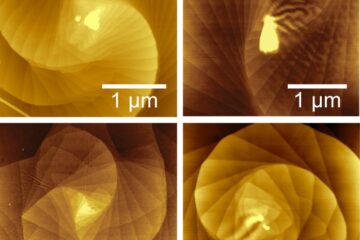 Do the twist: Making two-dimensional quantum materials using curved surfaces
Scientists at the University of Wisconsin-Madison have discovered a way to control the growth of twisting, microscopic spirals of materials just one atom thick. The continuously twisting stacks of two-dimensional…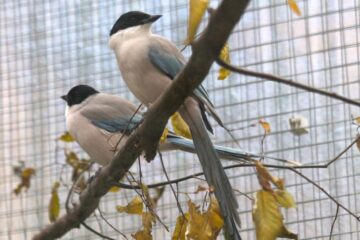 Big-hearted corvids
Social life as a driving factor of birds' generosity. Ravens, crows, magpies and their relatives are known for their exceptional intelligence, which allows them to solve complex problems, use tools…