Cyclacel's biomarker technology shows that CYC202 induces cancer cells to commit suicide
Over half of solid tumour patients analysed tested positive for cancer cell death
Cyclacel Limited, the UK-based biopharmaceutical company, reported today that it demonstrated through state-of-the-art biomarker technology that CYC202 (R-roscovitine), its lead CDK inhibitor drug candidate, appears to induce cancer cell suicide or apoptosis in patients receiving the drug. Details of the biomarker data obtained with CYC202 were reported today at an oral presentation at the American Association for Cancer Research (AACR) annual meeting taking place here.
Biomarker technology is used to understand the molecular mechanism of action of novel drugs in humans, provide insights into their pharmacological properties, measure their biological effect (e.g. induce cancer cells to commit suicide) and determine susceptibility or resistance to the treatment. In the long-term biomarker analysis of tumour blood and tissues may allow selective treatment with CYC202 of those patients identified as likely to benefit from the drug based on the specific genetic profile of their tumour.
Biomarker analysis of blood samples from patients with cancer treated with CYC202 demonstrated that 54% (14 of 26 analysed) tested positive for cancer cell death or apoptosis following single agent treatment with the drug. In addition, seven CYC202 Phase I patients with various tumours, including pancreas and lung cancer, experienced long lasting tumour stabilisation. These patients received CYC202 capsules taken by mouth after exhausting other treatment options. CYC202 is presently being tested in two international, multicentre Phase IIa clinical trials for the treatment of breast and lung cancer in combination with standard chemotherapy.
Cyclacel's Biomarker Team used a novel assay technique to calculate the extent by which cancer cells are committing suicide (or apoptotic index) in different patients on the drug. An advantage of this test is that it measures cellular material released into the circulation by dying or dead cancer cells as a result of apoptosis. In this manner small blood samples can be readily obtained from patients with solid tumours rather than tissue pathology samples obtained through biopsies. Another approach taken by Cyclacel's Biomarker Team is the study of plasma proteomic profiles allowing the precise comparison of the proteins present in a patient's plasma before and after treatment with CYC202. Using this approach markers were detected that are only present in plasma following CYC202 treatment.
Phase I trials are not designed to detect efficacy of experimental drugs. Patients enrolled in Phase I studies suffer from many different types of cancer, have typically exhausted other therapeutic alternatives and usually experience low survival. In order to assess their prognosis it is necessary to wait for approximately six months post treatment to determine whether their cancer has continued to grow. The seven patients in the CYC202 Phase I study reported with stable disease included patients with adenocarcinoma, adrenal, lung, ovarian, pancreatic, parotid gland and thymus cancers. All seven showed long Times-To-Progression ("TTP") of their cancer, ranging between 7 and more than 11 months, and have been on drug for several months, ranging between 6 and more than 15 cycles each involving 3 weeks of treatment.
Dr Athos Gianella-Borradori, Cyclacel's Medical Director commented, "It is encouraging to see validation of the presumed mechanism by which CYC202 is causing the death of cancer cells through biomarker technology. It is also encouraging to see Phase I patients with poor prognosis experience long periods of stable disease after single therapy with CYC202. One should nevertheless be cautious about not over interpreting early indications of effectiveness from unscheduled efficacy assessments. Now that we have established a baseline for quantifying apoptosis in patients undergoing CYC202 monotherapy, we can use such biomarker techniques to assess the effects of the drug on patients receiving CYC202 in combination with chemotherapy."
"The results presented at AACR confirm Cyclacel's technological leadership in the emerging field of biomarkers," said Spiro Rombotis, CEO. "This is a strategic technology facilitating more efficient investments in drug development programmes. Biomarkers help determine clinical go/no go decisions very early in clinical development and are also proving invaluable in demonstrating early proof of concept in humans. We believe that biomarkers will be a source of competitive advantage in pivotal trials and market positioning by helping identify responder patients based on their genetic profile. We are excited about the work of our talented Biomarker Team and our goal of converting our understanding of biological pathways into patient treatment guidelines. We expect to use our Biomarker technology in additional drug programmes as they progress into clinical trials."
About Cyclacel
Cyclacel is a biopharmaceutical company that designs and develops small molecule drugs that act on key cell cycle regulators to stop uncontrolled cell division in cancer and other diseases involving abnormal cell proliferation. The Company's discovery engines integrate cell cycle biology expertise with a large library of gene-based targets, state-of-the-art RNAi functional genomics, chemogenomics and clinical biomarker technologies to rapidly deliver new drugs. Cyclacel has six research and development programs underway. Most advanced is CYC202, a Cyclin Dependent Kinase (CDK) inhibitor, in Phase II trials for breast and lung cancer. CYC202 has also completed a Phase I trial in healthy volunteers and is being explored for use in glomerulonephritis, a disease of renal cell proliferation. Cyclacel has entered into corporate alliances with AstraZeneca, CV Therapeutics and a top 5 pharmaceutical major all in the oncology field.
Media Contact
Robert Gottlieb
Feinstein Kean Healthcare
Alle Nachrichten aus der Kategorie: Health and Medicine
This subject area encompasses research and studies in the field of human medicine.
Among the wide-ranging list of topics covered here are anesthesiology, anatomy, surgery, human genetics, hygiene and environmental medicine, internal medicine, neurology, pharmacology, physiology, urology and dental medicine.
Zurück zur Startseite
Neueste Beiträge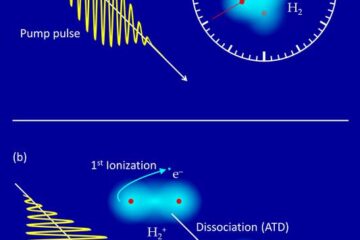 Rotation of a molecule as an "internal clock"
Using a new method, physicists at the Heidelberg Max Planck Institute for Nuclear Physics have investigated the ultrafast fragmentation of hydrogen molecules in intense laser fields in detail. They used…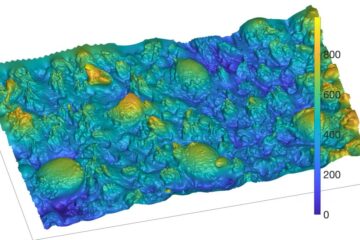 3D printing the first ever biomimetic tongue surface
Scientists have created synthetic soft surfaces with tongue-like textures for the first time using 3D printing, opening new possibilities for testing oral processing properties of food, nutritional technologies, pharmaceutics and…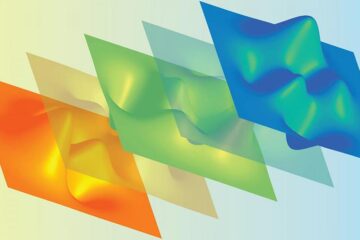 How to figure out what you don't know
Increasingly, biologists are turning to computational modeling to make sense of complex systems. In neuroscience, researchers are adapting the kinds of algorithms used to forecast the weather or filter spam…