New target for skin cancer confirmed
A University of Minnesota study has confirmed the pivotal role of an enzyme known as JNK2 in the development of nonmelanoma skin cancers. The findings suggest that JNK2 should be evaluated as a target for the prevention and treatment of such cancers. Lead author Zigang Dong, director of the university's Hormel Institute in Austin, Minn., will present the work at 8:30 a.m. Sunday, July 13, at the American Association for Cancer Research meeting in the Washington Convention Center, 801 Mount Vernon Place NW, Washington, D.C.
Ultraviolet rays from the sun are the major culprit in skin cancer, which accounts for more than half the cancers in the United States. The process of cancer development involves a chain of interactions among biochemicals in the skin, and biochemicals that play key roles in carcinogenesis make potential therapeutic targets. Many human cancers show elevated activity in some form of JNK enzyme, and the enzyme is also activated by sunlight, Dong said.
"Even if one goes into the sun for a few minutes, the activity of JNK in the epidermis rises," said Dong. "If you go out for a few minutes, JNK activity doesn't stay elevated. But it looks as though if a person gets too much sun exposure, JNK activity becomes permanently elevated and cancers develop. This study indicates that some form of JNK activity is a key step in the process by which nonmelanoma cancers grow."
Working with mice, Dong and his colleagues focused on two enzymes known to be activated by factors that cause cells to divide and that have been considered important in skin cells' response to UV light. Of the two enzymes, called JNK1 and JNK2, only the latter turned out to play an important role in the development of tumors.
The researchers used two lines of mice that had been rendered enzyme-deficient by inactivation of the gene for either JNK1 or JNK2 in fertilized mouse eggs. When the mice were two months old, the scientists applied a chemical carcinogen to the skin of their backs, followed by five-times-a-week exposure to UVB light, the ultraviolet light that causes skin cancer. At 31 weeks of age, a much smaller percentage of JNK2-deficient mice had tumors (18 percent), compared to control mice (48 percent) or JNK1-lacking mice (50 percent). At 40 weeks of age, the percentage of tumor-bearing JNK2-deficient mice had almost doubled, to 35 percent, while the percentage rose more slowly in control mice (to 56 percent) and JNK1-deficient mice (to 73 percent).
The data suggest that when JNK2 is lacking, skin cells are inhibited, or at least delayed, in their response to UVB light.
"Knocking out the JNK2 enzyme could simply delay the response to ultraviolet light, but if so, it would be significant," Dong said. "If we age enough, every one of us will get cancer. But if we can delay the process, that's good progress."
The researchers also studied the biochemistry of skin and embryonic cells from the mice. They found that UVB light and a chemical known to promote tumor formation induced biochemical activity associated with cell division and tumor growth in control mice and JNK1-deficient mice, but not in JNK2-deficient mice.
The work was supported by the National Institutes of Health.
Contacts:
Zigang Dong, Hormel Institute director, (507) 437-9600
Deane Morrison, University News Service, (612) 624-2346
Media Contact
Deane Morrison
EurekAlert!
Alle Nachrichten aus der Kategorie: Health and Medicine
This subject area encompasses research and studies in the field of human medicine.
Among the wide-ranging list of topics covered here are anesthesiology, anatomy, surgery, human genetics, hygiene and environmental medicine, internal medicine, neurology, pharmacology, physiology, urology and dental medicine.
Zurück zur Startseite
Neueste Beiträge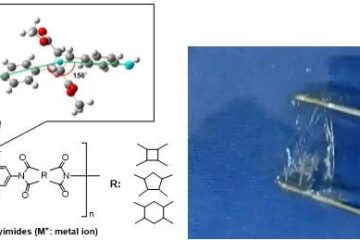 High-thermoresistant biopolyimides become water-soluble like starch
This is the first report for the syntheses of water-soluble polyimides which are Interestingly derived from bio-based resources, showing high transparency, tunable mechanical strength and the highest thermoresistance in water-soluble…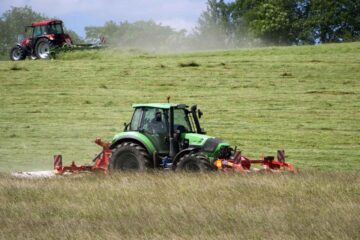 Land management in forest and grasslands
How much can we intensify? A first assessment of the effects of land management on the links between biodiversity, ecosystem functions and ecosystem services. Ecosystem services are crucial for human…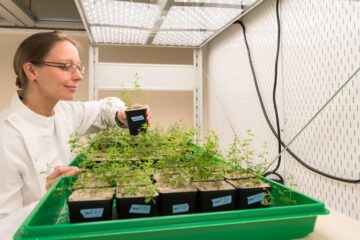 A molecular break for root growth
The dynamic change in root growth of plants plays an important role in their adjustment to soil conditions. Depending on the location, nutrients or moisture can be found in higher…