First West Coast baby born using frozen egg technique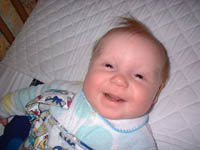 The University Fertility Consultants at the Oregon Health & Science University have successfully frozen human eggs that have resulted in the birth of a baby boy to a Forest Grove couple. It is the first successful birth using this method on the West Coast, according to David Battaglia, Ph.D., who utilized a technique that was developed in Bologna, Italy. He is also an associate professor of obstetrics and gynecology. Egg freezing technology is just emerging as a viable option for patients and this birth is one of about 25 such births in the United States and one of about 130 worldwide.
This medical miracle came about as a result of an acute medical emergency.
The couple, Jennifer, 34, and Brian Pearson, 37, really had no other choice at the time. For nine years they had tried several fertility procedures in their effort to have a baby of their own. Jennifer was going through in vitro fertilization. In this technique a woman is given hormone injections to increase egg production. The eggs then must be retrieved on a set day, usually just before a woman's body might start to release the eggs in ovulation. The eggs are fertilized in the lab with the partner's sperm, and then the embryos are transferred after three to five days to the woman's uterus.
March 28, 2002, was the day set for Jennifer's egg retrieval. It was also the day her husband was in an intensive care unit with a ruptured appendix. Sperm collection for the in vitro fertilization was not possible. Jennifer and Brian's hopes for a baby were temporarily dashed.
Two OHSU experts thought otherwise. After Battaglia consulted with Phillip Patton, M.D., who is also at University Fertility Consultants, offered to freeze Jennifer's eggs using a new method. He had never done this clinically, but he had been keeping up with the successful protocol for egg cryopreservation developed by Eleonora Porcu, M.D., at the University of Bologna in Italy, the leader in this technique.
"I thought this might work," Battaglia said. They really had no other choice because unfertilized eggs don't survive very long. It was devastating for them. She was watching all this fall apart. They had invested a lot of money — and emotions."
Early that March afternoon they froze all the eggs they extracted. In late June Jennifer's cycle was synchronized to receive the embryos. The eggs were thawed and the surviving eggs were fertilized using intracytoplasmic sperm injection. Two of the resulting embryos were transferred into Jennifer's uterus, resulting in a single pregnancy.
Adrian Alexander Pearson, was born March 22, 2003. He weighed in at 9 pounds, 2 ounces, 21 inches long, and with a head of red hair.
"We're so excited, Jennifer said. "Adrian's very healthy. I tell people how special this baby is. My mother says to him, 'We prayed you all the way from heaven,'"
Added Brian: "We want people to know that miracles still exist."
Jennifer is a program manager at Intel, and her husband is a stay-at-home dad.
Embryos and sperm have been successfully frozen for years, but egg cryopreservation is more difficult because the technique had not been refined enough, Battaglia said. He used a newer technique developed by Porcu that has dramatically improved egg survival after freezing. In addition, Battaglia used an established technique to fertilize the eggs known as intracytoplasmic sperm injection (ICSI) in which a single sperm is injected into the egg cytoplasm, which dramatically improves fertilization rates with frozen eggs.
Battaglia will now develop a study protocol to prove that this can be accomplished again. Egg freezing has tremendous potential for certain women including younger women who want to wait to have a baby later in life, women about to undergo chemotherapy whose fertility may be affected, and women who want to donate eggs. And, of course, for a couple similar to the Pearsons who find that something goes wrong on the right day.
Media Contact
Christine Decker
EurekAlert!
Alle Nachrichten aus der Kategorie: Health and Medicine
This subject area encompasses research and studies in the field of human medicine.
Among the wide-ranging list of topics covered here are anesthesiology, anatomy, surgery, human genetics, hygiene and environmental medicine, internal medicine, neurology, pharmacology, physiology, urology and dental medicine.
Zurück zur Startseite
Neueste Beiträge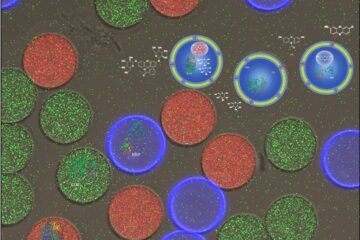 An artificial cell on a chip
Researchers at the University of Basel have developed a precisely controllable system for mimicking biochemical reaction cascades in cells. Using microfluidic technology, they produce miniature polymeric reaction containers equipped with…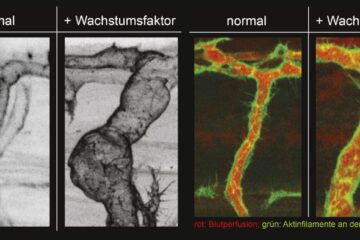 Specific and rapid expansion of blood vessels
Nature Communications: KIT researchers identify a new mechanism to control endothelial cell size and arterial caliber – basis for better treatment of heart infarct and stroke. Upon a heart infarct…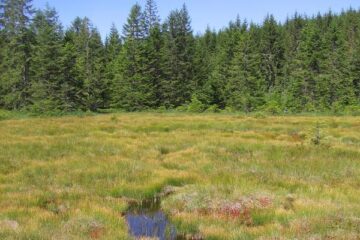 Climate change drives plants to extinction in the Black Forest in Germany
Climate change is leaving its mark on the bog complexes of the German Black Forest. Due to rising temperatures and longer dry periods, two plant species have already gone extinct…