Breakthrough of Global Significance in Detection of Blood Clots
Agenix Limited [ASX:AGX, NASDAQ: AGXLY] today announced it had made a significant breakthrough in the detection of blood clots at Royal Brisbane Hospital.
Agenix's blood clot imaging agent ThromboView® successfully detected a Deep Vein Thrombosis (blood clot in the leg) of a patient as part of a Phase 1b clinical trial.
"This is a very pleasing result," said Dr David Macfarlane, co-investigator of the ThromboView® trial. "The medical world has been eagerly seeking a better method to detect blood clots accurately."
"This is a big moment for our company, and we anticipate filing an Investigational New Drug application with the US Food & Drug Administration and initiation of Phase II clinical trials in North America in early 2004," said Don Home, Managing Director of Agenix.
The trial has successfully advanced the clinical development of ThromboViewâ. In a parallel clinical Phase 1a trial, in healthy volunteers, completed several weeks ago, ThromboViewâ was shown to date to be safe and well tolerated.
The current patient-based Phase 1b trial was initiated at Royal Brisbane Hospital and was overseen by Dr. Macfarlane. The study is designed to determine the safety and tolerability of ThromboViewâ in patients with blood clots and will also give an indication of the agent's ability to assist doctors detect and image blood clots. In both the healthy volunteer trial and in the first patient included in the new trial, the performance of ThromboViewâ continues to meet expectations.
"Previously, ThromboViewâ has been injected into healthy volunteers," said Dr Macfarlane. "Today we are able to announce that ThromboViewâ was not only well tolerated in the patient with the DVT, but that it detected the presence of the DVT in the patient's leg."
The current trial is anticipated to enroll patients with confirmed Deep Vein Thrombosis at four Australian sites – at Westmead and St George Hospitals in Sydney, at Melbourne's Austin Repatriation Hospital and at the Royal Brisbane Hospital.
The clinical results of ThromboViewâ to date have been consistent with Agenix's preclinical studies in which human clots where imaged in animal models.
"We know around 60,000 people die from blood clots in the United States each year, which
makes this a more common cause of death than breast cancer. A similar number each year die from blood clots in Europe," said Mr Home. "Additionally, two million people in both Europe and the USA suffer deep vein thrombosis each year. Thromboembolism is the third most common cause of cardiovascular death after heart attack and stroke."
"It is estimated that up to 10,000 people die of undetected blood clots each year in Australia. There are approximately 33,000 cases of Deep Vein Thrombosis each year in Australia and 4,200 cases of pulmonary embolism (clots in the lungs). "
"Today's trial commencement is a major step in the development of a breakthrough test to diagnose blood clots early and accurately. Following this trial, we will embark upon further Phase II human trials to confirm efficacy. ThromboViewâ will be rigorously studied. Thrombosis experts are helping us design our clinical trials to maximise our competitive edge and deliver a truly competitive product to market."
ThromboViewâ uses a clot-binding monoclonal antibody attached to a radiolabel. Following injection of a few millilitres of ThromboViewâ into a patient with a suspected blood clot, the antibody will flow through a person's body and bind to any existing blood clots. The resulting "hotspots", indicating the presence of the blood clot, will be picked up by an imaging camera.
For more information contact:
Mr Don Home
Managing Director
Imaging
Agenix Limited
Ph: 61 7 3370 6300
Ms Sue Parry-Jones
Vice President – Molecular Diagnostic
Agenix Limited
Ph: 61 7 3370
Alle Nachrichten aus der Kategorie: Health and Medicine
This subject area encompasses research and studies in the field of human medicine.
Among the wide-ranging list of topics covered here are anesthesiology, anatomy, surgery, human genetics, hygiene and environmental medicine, internal medicine, neurology, pharmacology, physiology, urology and dental medicine.
Zurück zur Startseite
Neueste Beiträge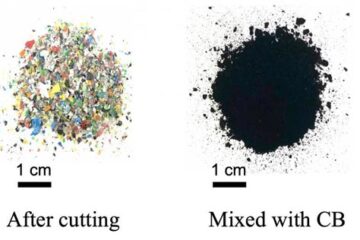 Flash graphene rocks strategy for plastic waste
Rice University lab detours potential environmental hazard into useful material. Plastic waste comes back in black as pristine graphene, thanks to ACDC. That's what Rice University scientists call the process…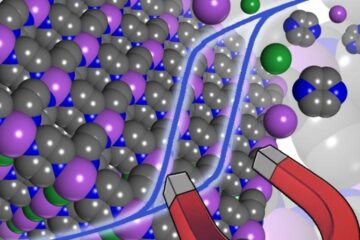 Towards next-generation molecule-based magnets
Magnets are to be found everywhere in our daily lives, whether in satellites, telephones or on fridge doors. However, they are made up of heavy inorganic materials whose component elements…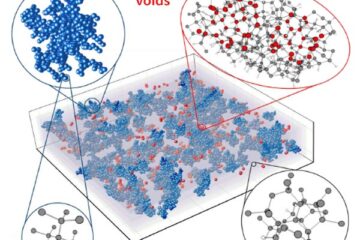 Order in the disorder …
… density fluctuations in amorphous silicon discovered Silicon does not have to be crystalline, but can also be produced as an amorphous thin film. In such amorphous films, the atomic…