Drug improves the sense of touch, Science study says
Scientists used a stimulation technique to improve the sensitivity of people's fingertips, and then gave them drugs that either doubled or deleted this effect. Similar skin stimulation/drug treatment combinations may eventually help the elderly or stroke victims button shirts and aid professional pianists according to the authors of a paper appearing in the 04 July issue of the journal Science, published by AAAS, the science society.
Finger stimulations and drugs can temporarily reorganize parts of the human brain. This stimulation, called co-activation, shuffles the synapses that link neurons. The stimulated area becomes more sensitive as more neurons are recruited to process encountered tactile information. The scientists showed that amphetamine doubled stimulation-induced gains in tactile acuity. In the presence of an alternate drug, an NMDA blocker, the improvements in tactile acuity, or perceptual learning, gained via finger stimulations were lost.
Dinse said that related treatments could improve a person's ability to read Braille and that drug-mediated muscle stimulation could help the elderly and chronic pain patients perform everyday tasks.
"We are at the beginning of an era where we can interact with the brain. We can apply what we know about brain plasticity to train it to alter behavior. People are always trying to find ways to improve learning. What we tested is unconscious skill learning. How far could this carry to cognitive learning?…that remains to be seen," said Dinse.
"My personal opinion," Dinse maintained, "is that progress in brain pharmacology will sooner or later result in implications that are equally or possibly more dramatic than the implications tied to discussions about genes and cloning."
To understand tactile acuity, imagine closing your eyes and running your hands over a boulder. A high degree of tactile acuity translates into the ability to sense lots of variety in the textures of the rock.
To quantify changes in tactile acuity, the researchers dropped the distance between two pins pressing against human skin. At some distance, people can no longer detect two distinct pressure points on the tips of their index fingers.
Monitoring changes in the minimum distance that still allows for two-point detection provides a measure of tactile acuity and perceptual learning.
Dinse explained that the cortex of the human brain has both a sensory and a motor "body map." Using these maps unconsciously, humans navigate through the physical world.
"We are now finding ways to interact with the brain's body maps. This has enormous power," said Dinse who explained that manipulating body maps housed in the brain can have an immediate impact on behavior and perception.
The brain modifies its body maps as a basic tool for learning and adapting to new situations. This disconnecting and reconnecting of neurons is known as synaptic plasticity.
In an attempt to alter their sensory body maps, participants wore an eight millimeter disc for three hours that stimulated a patch of skin on tips of their right index fingers. This coactivation boosts the number of neurons involved in processing tactile information coming from the area of stimulated skin. By this method, external stimulation to finger tips temporarily reorganized part of the cortex and modified the sensory body maps of the participants.
After 24 hours, the enhanced ability to detect pin points dropped to normal levels. Dinse noted that further coactivation of the same area quickly reestablished the heightened tactile acuity. With the goal of rehabilitation treatments in mind, Dinse is currently looking for ways to make the improved sensory reception more durable and long lasting.
The coactivation protocol described in this study requires no active participation by the participant and this makes it an attractive therapeutic approach, according to Dinse.
"In past experiments, we tested coactivation in people between 65 and 90 years old. The coactivation temporarily improved tactile acuity with little harassment to the subjects," said Dinse. "According to our new findings, certain drugs can enhance the effects of coactivation. The drug component makes this coactivation approach even more promising."
Hubert. R. Dinse, Patrick Ragert, Burkhard Pleger, Peter Schwenkreis and Martin Tegenthoff are from Ruhr-U. Bochum in Bochum, Germany.
Funding for this research was provided in part by the Deutsche Forschungsgemeinschaft (grant no.Di334/10-3 to Hubert Dinse and MartinTegenthoff and grant no. Di334/15 to Hubert Dinse) and by a grant of the Heinrich-und-Alma-Vogelsang-Stiftung to Peter Schwenkreis.
Founded in 1848, the American Association for the Advancement of Science (AAAS) has worked to advance science for human well-being through its projects, programs, and publications, in the areas of science policy, science education and international scientific cooperation. AAAS and its journal, Science, report nearly 140,000 individual and institutional subscribers, plus 272 affiliated organizations in more than 130 countries, serving a total of 10 million individuals. Thus, AAAS is the world's largest general federation of scientists. Science is an editorially independent, multidisciplinary, peer-reviewed weekly that ranks among the world's most prestigious scientific journals. AAAS administers EurekAlert!, the online news service, featuring the latest discoveries in science and technology.
Alle Nachrichten aus der Kategorie: Health and Medicine
This subject area encompasses research and studies in the field of human medicine.
Among the wide-ranging list of topics covered here are anesthesiology, anatomy, surgery, human genetics, hygiene and environmental medicine, internal medicine, neurology, pharmacology, physiology, urology and dental medicine.
Zurück zur Startseite
Neueste Beiträge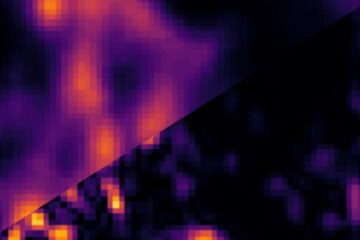 Microscopy beyond the resolution limit
The Polish-Israeli team from the Faculty of Physics of the University of Warsaw and the Weizmann Institute of Science has made another significant achievement in fluorescent microscopy. In the pages…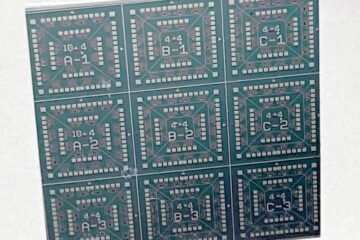 Material found in house paint may spur technology revolution
Sandia developed new device to more efficiently process information. The development of a new method to make non-volatile computer memory may have unlocked a problem that has been holding back…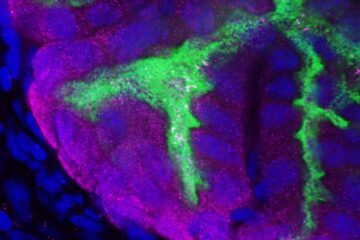 Immune protein orchestrates daily rhythm of squid-bacteria symbiotic relationship
Nearly every organism hosts a collection of symbiotic microbes–a microbiome. It is now recognized that microbiomes are major drivers of health in all animals, including humans, and that these symbiotic…