Growth factor promotes new blood routes in rat brain, which may prevent stroke
Injections of a stimulant agent into rat brains expanded blood vessels and improved blood flow, a finding that may lead to a new, non-invasive way to prevent stroke, researchers reported in today's rapid access issue of Circulation: Journal of the American Heart Association.
Rats treated with the growth-promoting substance granulocyte macrophage-colony stimulating factor (GM-CSF) had almost twice as much arteriogenesis, the expansion of a brain artery, after one week compared to rats given saline solution. The increase was associated with improved circulation and accumulation of cells that are thought to play a key role in artery development.
"To the best of our knowledge, this is the first report of stimulation of arteriogenesis in the brain," say co-lead authors Ivo R. Buschmann, M.D., and Hans-Jörg Busch, M.D. Both are investigators in the Research Group for Experimental and Clinical Arteriogenesis at Albert Ludwigs University in Freiburg, Germany.
The findings suggest that growth-stimulating substances may be a novel alternative to other stroke prevention strategies, which tend to emphasize surgery and other invasive techniques that improve blood flow to the brain, the researchers say.
Growth-stimulating factors have induced angiogenesis – the growth and expansion of tiny vessels called capillaries in the immediate vicinity of reduced blood flow – in patients with coronary artery disease. However, "angiogenesis studies have failed to improve outcome in stroke," the researchers say.
Buschmann and Busch took a different approach. They tried to induce arteriogenesis by transforming pre-existing (collateral) arteries that were unused and located away from the blockage into functioning blood-carrying vessels capable of taking over for the blocked vessels. Arteriogenesis is an effective natural mechanism to compensate for blood flow because of blocked arteries in the heart, periphery or brain, Buschmann says.
In laboratory experiments, growth factors have stimulated collateral circulation in the extremities and in the coronary circulation. Recently, GM-CSF treatment induced arteriogenesis in a small group of patients with coronary artery disease.
To evaluate the potential of GM-CSF to stimulate arteriogenesis in the brain, Buschmann and Busch induced arterial obstructions that reduced blood flow to the brain of rats, and then injected them with the growth factor. Treatment continued for seven or 21 days. A second group of rats received saline over the same period.
The researchers studied the effects of treatment on expansion of the posterior cerebral artery (PCA), an artery that originates in the back of the brain and was not near the blocked arteries. In saline-treated rats the diameter of the PCA increased by 39 percent during the three weeks. The artery expanded much faster – 72 percent at the end of one week – in rats treated with GM-CSF. The growth factor-related arteriogenesis was associated with other evidence of improved blood flow, such as the ability to increase flow in response to carbon dioxide (a signal for reduced blood supply) and accumulation of macrophages, cells that are thought to be involved in the growth of collateral arteries.
"To the best of our knowledge, this is the first study that demonstrates an improvement of brain hemodynamic parameters (blood flow) after such treatment," the researchers state.
Co-authors are Günter Mies, M.D., and Konstantin-Alexander Hossmann, M.D.
Media Contact
Carole Bullock
American Heart Association
Alle Nachrichten aus der Kategorie: Health and Medicine
This subject area encompasses research and studies in the field of human medicine.
Among the wide-ranging list of topics covered here are anesthesiology, anatomy, surgery, human genetics, hygiene and environmental medicine, internal medicine, neurology, pharmacology, physiology, urology and dental medicine.
Zurück zur Startseite
Neueste Beiträge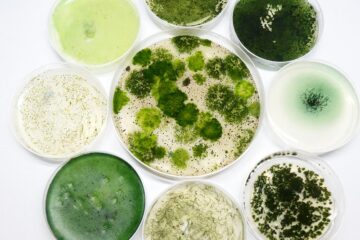 Cyanobacteria: Small Candidates …
… as Great Hopes for Medicine and Biotechnology In the coming years, scientists at the Chair of Technical Biochemistry at TU Dresden will work on the genomic investigation of previously…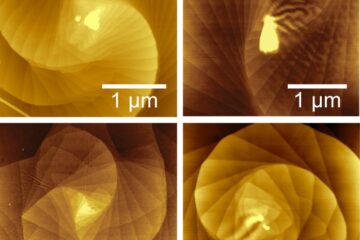 Do the twist: Making two-dimensional quantum materials using curved surfaces
Scientists at the University of Wisconsin-Madison have discovered a way to control the growth of twisting, microscopic spirals of materials just one atom thick. The continuously twisting stacks of two-dimensional…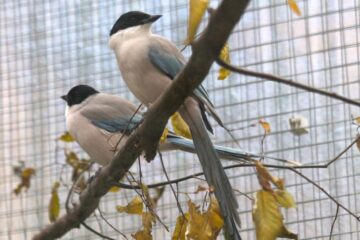 Big-hearted corvids
Social life as a driving factor of birds' generosity. Ravens, crows, magpies and their relatives are known for their exceptional intelligence, which allows them to solve complex problems, use tools…