Alcohol increases hepatitis C virus in human cells
Drinking may compromise treatment success
A team of NIH-supported researchers today report that alcohol increases replication of the hepatitis C virus (HCV) in human cells and, by so doing, may contribute to the rapid course of HCV infection. The researchers tested the actions of alcohol in HCV replicon–viral HCV-ribonucleic acid or HCV-RNAs that, when introduced into human liver cell lines, replicate to high levels. In separate laboratory experiments they showed that:
alcohol increases HCV replication at least in part by upregulating a key cellular regulator of immune pathways and function known as nuclear factor kappa B (NF-kappa B):
alcohol inhibits the anti-HCV effect of interferon-alpha (INF-alpha)therapy; and
treatment with the opioid antagonist naltrexone abolishes alcohol actions.
Wenzhe Ho, M.D., and Steven D. Douglas, M.D., Department of Pediatrics, University of Pennsylvania, and the Joseph Stokes, Jr. Research Institute at The Children's Hospital of Philadelphia, and colleagues in the Department of Psychiatry, University of Pennsylvania School of Medicine report their results in the July 2003 issue of Hepatology (Volume 38, Number 1, pages 57-65).
Speculating that alcohol somehow promotes HCV expression, the researchers relied on a recently available cellular system for studying the dynamics of virus replication (developed and provided to the investigators by Drs. C. M. Rice, The Rockefeller University, and Christoph Seeger, Fox Chase Cancer Center) to demonstrate for the first time that alcohol enhances HCV replicon expression at both the messenger RNA and protein levels. In the cell lines used for the study, the research team also showed that alcohol activation of NF-kappa B was responsible for increasing HCV expression. "Although the replicon system mimics only some aspects of HCV replication, we have identified at least a likely mechanism whereby alcohol increases viral load and thus may become an important cofactor in HCV severity," Dr. Douglas said.
"These findings are immediately useful to clinicians for counseling HCV-positive patients about alcohol use," said Ting-Kai Li, M.D., Director, National Institute on Alcohol Abuse and Alcoholism (NIAAA). "For clinical and basic scientists, they raise new research questions, many of which no doubt will be explored using the model and methods introduced today." NIAAA supported the experiments through a grant to Dr. Douglas, whose work also was supported by the National Institute of Mental Health and the National Institute on Drug Abuse (NIDA). The NIAAA and NIDA supported Dr. Ho's work on the study.
HCV is an RNA virus of the flavivirus family that infects about 4 million U.S. residents and produces some 30,000 new infections each year. HCV typically escapes clearance by the immune system and leads to persistent, chronic infection in 70 to 85 percent of infected individuals, of whom fewer than 50 percent respond to IFN-alpha, the HCV therapy of choice. Over the long term, HCV infection can lead to cirrhosis, liver failure, and liver cancer. As a group, HCV-infected individuals are the major recipients of liver transplantation.
Clinicians have long observed a high incidence of HCV infection in heavy drinkers, including those without other risk factors such as intravenous drug abuse or history of blood transfusions. In addition, the virus is more likely to persist in heavy drinkers and to lead to such complications as cirrhosis and liver cancer. Suspected mechanisms for the latter effects include alcohol's capacity to compromise immune function and enhance oxidative stress. The role of alcohol use in HCV acquisition has been more of a mystery.
During the 1990s, several studies reported higher blood levels of HCV in drinkers than abstainers and in habitual than infrequent drinkers. Further, drinking reduction was shown to diminish the number of virus particles in the blood. These observations led Dr. Douglas and his colleagues to pursue the role of alcohol in HCV replication.
Using the same replicon, Drs. Ho, Douglas and their colleagues also demonstrated that alcohol compromises IFN-alpha action against HCV and explored a plausible mechanism for alcohol's role in HCV expression. Alcohol interferes with endogenous opiates, which have a key role in its addictive properties. The researchers found that the opiate receptor antagonist naltrexone, better known for its utility in helping alcoholism treatment patients to avoid relapse, not only blocked the promoting effect of alcohol on HCV expression but also diminished alcohol activation of NF-kappa B in these cells. "These data strongly suggest that activation of the endogenous opioid system is implicated in alcohol-induced HCV expression," the authors conclude.
For an interview with Dr. Douglas, please telephone 215-590-1978; for an interview with Dr. Ho, please telephone 215-590-4462. For an interview with NIAAA staff members, please contact the NIAAA Press Office. Publications and additional alcohol research information are available at http://www.niaaa.nih.gov.
The National Institute on Alcohol Abuse and Alcoholism, a component of the National Institutes of Health, U.S. Department of Health and Human Services, conducts and supports approximately 90 percent of U.S. research on the causes, consequences, prevention, and treatment of alcohol abuse, alcoholism, and alcohol problems and disseminates research findings to science, practitioner, policy making, and general audiences.
Alle Nachrichten aus der Kategorie: Health and Medicine
This subject area encompasses research and studies in the field of human medicine.
Among the wide-ranging list of topics covered here are anesthesiology, anatomy, surgery, human genetics, hygiene and environmental medicine, internal medicine, neurology, pharmacology, physiology, urology and dental medicine.
Zurück zur Startseite
Neueste Beiträge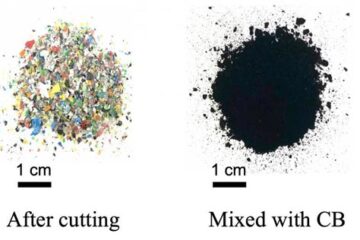 Flash graphene rocks strategy for plastic waste
Rice University lab detours potential environmental hazard into useful material. Plastic waste comes back in black as pristine graphene, thanks to ACDC. That's what Rice University scientists call the process…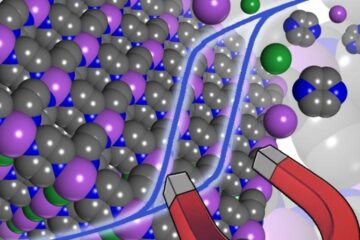 Towards next-generation molecule-based magnets
Magnets are to be found everywhere in our daily lives, whether in satellites, telephones or on fridge doors. However, they are made up of heavy inorganic materials whose component elements…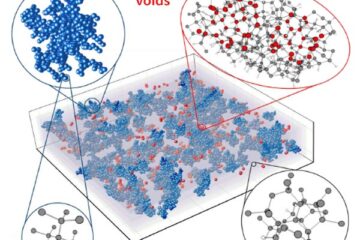 Order in the disorder …
… density fluctuations in amorphous silicon discovered Silicon does not have to be crystalline, but can also be produced as an amorphous thin film. In such amorphous films, the atomic…