In vitro study suggests acrylamide causes DNA damage
Acrylamide, a possible human carcinogen that has been found in a variety of fried and starch-based foods, appears to exert its mutagenicity (the capacity to induce mutations) by forming DNA adducts and introducing genetic mutations, according to a study in the June 18 issue of the Journal of the National Cancer Institute. DNA adducts can interfere with the DNA replication process and lead to mutations and, in theory, to tumor formation.
Exposure to acrylamide has been shown to increase the incidence of a variety of cancers in rats and mice. Although no one knows how this process works, one theory is that acrylamide triggers mutagenesis by damaging DNA.
Ahmad Besaratinia, Ph.D., and Gerd P. Pfeifer, Ph.D., of the Beckman Research Institute of the City of Hope National Medical Center in Duarte, Calif., tested this hypothesis in mammalian cells in vitro by exposing mouse embryonic fibroblasts (connective tissue cells) that carried an artificially inserted gene known as a transgene to either acrylamide or a control, double-distilled water.
Cells treated with acrylamide had more DNA adduct formation at specific spots along the transgene than control-treated cells. Treatment of the cells with low (micromolar) concentrations of acrylamide was associated with a twofold increase in the number of mutations in the transgene compared with the control-treated cells. This mutation rate was similar to that of cells treated with the known carcinogen BPDE at considerably lower concentrations. However, treatment of the cells with higher concentrations of acrylamide (e.g., in the millimolar range) resulted in a mutation rate similar to that of untreated cells, possibly because cells die when exposed to such high concentrations of acrylamide.
The researchers also found that acrylamide exposure resulted in the formation of a spectrum of genetic mutations that were different from those mutations formed spontaneously. They point out, however, that the sites of acrylamide-induced DNA adducts did not match the pattern of acrylamide-induced mutations, suggesting that not all DNA adducts formed by acrylamide resulted in mutations.
The researchers note that the role of acrylamide in embryonic mouse fibroblasts may differ from its role in a grown animal. They acknowledge that their study was conducted on a transgene rather than a native gene and say that their findings cannot yet be applied to humans.
In an accompanying editorial, Fredrik Granath, Ph.D., of the Karolinska Institute in Stockholm, Sweden, and Margareta Törnqvist, Ph.D., of Stockholm University in Sweden, point out that the estimated average concentration of acrylamide in the blood is approximately 6 nanomolar, a concentration that is five times lower than the lowest concentration used in this study. "Studying effects at such low exposures is very difficult even in in vitro studies," they say. Considering the low statistical power in epidemiologic studies, they say that "clarification and improvement of the risk assessment of acrylamide will be obtained primarily from experimental studies."
They say that the estimated individual cancer risk from dietary acrylamide is quite small and they would not recommend changing nutritional guidelines. "However, the situation for vulnerable groups, e.g., pregnant women and children, should always be carefully considered," they write.
Contact: Greg Hughes, City of Hope National Medical Center, 626-359-8111 Ext. 65263; fax: 626-301-8462, ghughes@coh.org.
Editorial: Margareta Törnqvist, Stockholm University 46-8163-769, 46-703-736771 (cell), margareta.tornqvist@mk.su.se or Fredrik Granath (after June 18), Karolinska Institute, 46-8517-79182, fredrik.granath@mep.ki.se.
Besaratinia A, Pfeifer GP. Weak yet distinct mutagenicity of acrylamide in mammalian cells. J Natl Cancer Inst 2003;95:889–96.
Editorial: Granath F, Törnqvist M. Who knows whether acrylamide in food is hazardous to humans? J Natl Cancer Inst 2003;95:842–3.
Note: The Journal of the National Cancer Institute is published by Oxford University Press and is not affiliated with the National Cancer Institute. Attribution to the Journal of the National Cancer Institute is requested in all news coverage.
Alle Nachrichten aus der Kategorie: Health and Medicine
This subject area encompasses research and studies in the field of human medicine.
Among the wide-ranging list of topics covered here are anesthesiology, anatomy, surgery, human genetics, hygiene and environmental medicine, internal medicine, neurology, pharmacology, physiology, urology and dental medicine.
Zurück zur Startseite
Neueste Beiträge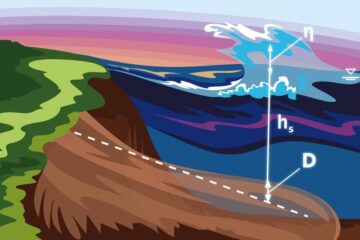 Scientists improve model of landslide-induced tsunami
MIPT researchers Leopold Lobkovsky and Raissa Mazova, and their young colleagues from Nizhny Novgorod State Technical University have created a model of landslide-induced tsunamis that accounts for the initial location…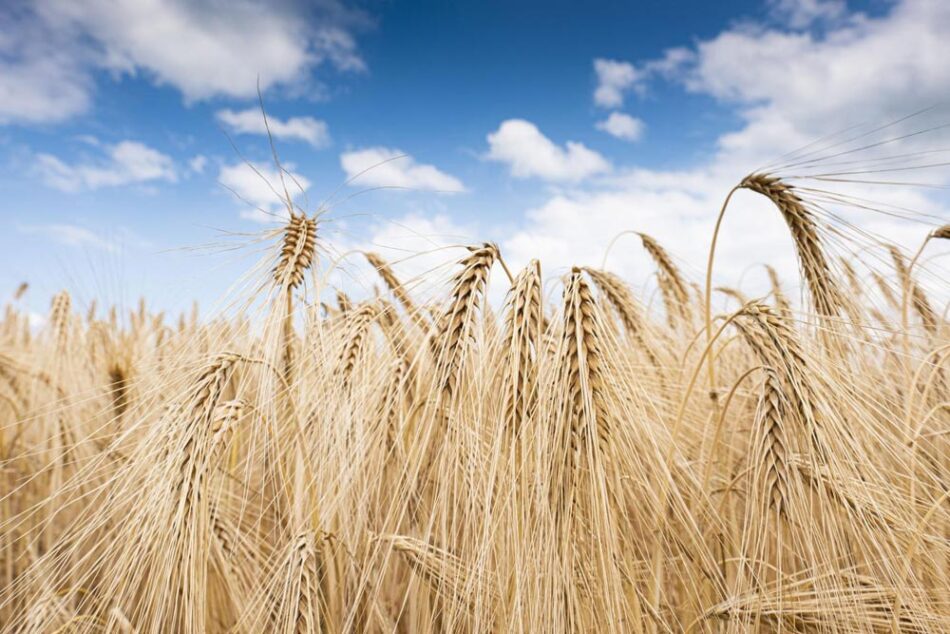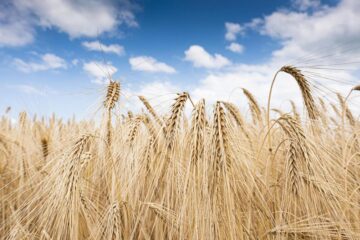 Global food production threatens the climate
Use of nitrogen fertilizers in agriculture causes an increase in nitrous oxide concentration in the atmosphere – Comprehensive study with KIT participation in Nature. Concentration of dinitrogen oxide – also…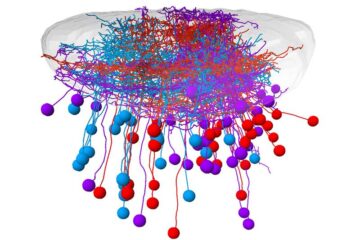 The right cells in the right spot
Neurons in a visual brain area of zebrafish are arranged as a map for catching prey. Spotting, pursuing and catching prey – for many animals this is an essential task…