Research breakthrough identifies 291 genes associated with asthma
Pathway identified to target for drug development
In one of the most significant breakthroughs in allergic diseases research in recent years, an international group of scientists led by researchers at Cincinnati Children's Hospital Medical Center have discovered 291 genes associated with asthma. The Cincinnati Children's scientists used gene chip analysis to identify these genes they refer to as "asthma signature genes," and they discovered a new and promising pathway involving one particular gene, arginase, to target for drug development.
Prior to this study, which is published in the July issue of the Journal of Clinical Investigation, scientists thought that only a dozen or so genes were implicated in asthma. The discovery that asthma involves the interplay of 291 genes "has tremendous therapeutic and diagnostic implications," says Marc Rothenberg, MD, PhD, director of Allergy and Immunology at Cincinnati Children's and the study's senior author.
"Each gene may represent a target for drug development," says Dr. Rothenberg. "But one gene in particular, arginase, regulates pathways that we think are critical in an asthmatic reaction. Regardless of the specific allergen, arginase seems to be involved. We hope to come up with a treatment for asthma by targeting arginase."
The study, which involved scientists in the United States, Canada and Australia, capitalized on both the human and mouse genome projects. Dr. Rothenberg and lead authors Nives Zimmermann, MD, and Nina King, MD, PhD, took lung tissue from mice with experimental models of asthma induced by different allergens. After analyzing the tissue with DNA microarrays, also known as gene chips, they discovered that the expression of 6.5 percent of the mouse genome was altered in an asthmatic lung.
"The identification of a series of asthma signature genes provides an unprecedented opportunity to fully understand the exact processes involved in asthma and other allergic diseases," says Dr. Rothenberg. "These results are significant because they present a completely new approach to treating and diagnosing asthma."
The Cincinnati Children's researchers identified multiple new pathways involved in asthma. One such process involved the cellular machinery that processes arginine — an amino acid normally consumed in the diet. Once processed in the body, arginine can be used to synthesize critical molecules such as growth factors, connective tissue proteins and nitric oxide.
In particular, the arginine transporter (the protein that carries it across the cell membrane) and the enzymes that act on it, arginase I and arginase II, were found to play an important role. The researchers found that the breakdown of arginine is shifted away from its normal pathway during asthma due to production of arginase. The researchers then compared these mouse DNA results to samples of asthmatic lung tissue taken from humans and showed that the arginase pathway was important in human disease.
"Because arginase is upstream in regulating pathways that are critical in allergic reactions, blocking the arginase pathway may benefit patients regardless of which gene is implicated in their asthma," says Dr. Zimmermann.
"With the publishing of these results, the asthma signature genes will now become available to the public over the worldwide web," adds Dr. Rothenberg. "It's our hope that the release of these results will fuel the pharmaceutical industry, as well as other researchers, to take new approaches in asthma research," he says.
In recent years, the incidence of asthma and allergies has sky-rocketed for unclear reasons. More than 17 million Americans are currently estimated to have asthma, and more than 70 percent of people with asthma also suffer from allergies. Asthma affects more than 4.8 million children and adolescents under the age of 18. Asthma rates in children under the age of five increased more than 160 percent from 1980-1994.
Cincinnati Children's Hospital Medical Center is a 373-bed institution dedicated to the pursuit of perfect health care. It is the only pediatric organization in the United States to receive the prestigious Pursuing Perfection grant from the Robert Wood Johnson Foundation. The Cincinnati Children's Research Foundation ranks third nationally among all pediatric centers in research grants from the National Institutes of Health. The Cincinnati Children's vision is to be the leader in improving child health, through patient care, research and education. Additional information about Cincinnati Children's can be found at www.cincinnatichildrens.org.
Additional Contact:
Amy Caruso, 513-636-5637
Alle Nachrichten aus der Kategorie: Health and Medicine
This subject area encompasses research and studies in the field of human medicine.
Among the wide-ranging list of topics covered here are anesthesiology, anatomy, surgery, human genetics, hygiene and environmental medicine, internal medicine, neurology, pharmacology, physiology, urology and dental medicine.
Zurück zur Startseite
Neueste Beiträge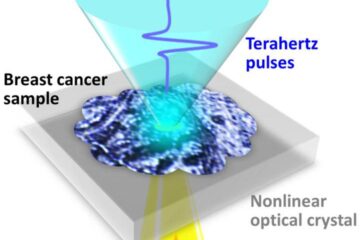 Key breakthrough towards on-site cancer diagnosis
No stain? No sweat: Terahertz waves can image early-stage breast cancer without staining. A team of researchers at Osaka University, in collaboration with the University of Bordeaux and the Bergonié…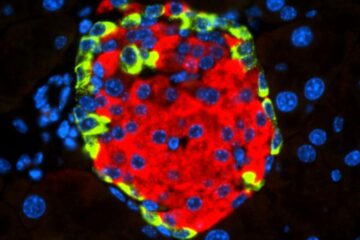 A CNIO team describes how a virus can cause diabetes
It has recently been described that infection by some enteroviruses – a genus of viruses that commonly cause diseases of varying severity – could potentially trigger diabetes, although its direct…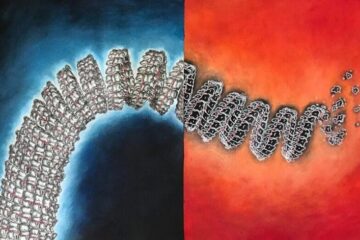 Targeting the shell of the Ebola virus
UD research team looking at ways to destabilize virus, knock it out with antivirals. As the world grapples with the coronavirus (COVID-19) pandemic, another virus has been raging again in…