New global alliance brings food fortification to world's poor
For just pennies per person per year, the new Global Alliance for Improved Nutrition (GAIN) plans to bring the benefits of foods fortified with vitamins and minerals and end micronutrient deficiency for the poor in developing countries, which can save millions of lives and prevent crippling conditions such as blindness and mental retardation.
"Micronutrient deficiency also has many invisible economic effects that are widely underestimated, because they sap the energy of working-age people and hurt the learning ability of children, causing billions of dollars in lost productivity in developing countries, who can least afford it," says Jay Naidoo, Chairperson of the Development Bank of South Africa and Chairperson of GAIN, a coalition of public and private sector organizations. "Vitamins and minerals provide one important key to poverty reduction and economic improvement in the developing world."
GAIN announced that China, Morocco, South Africa and Vietnam will be the first four countries receiving its fortification grants. Other countries are expected to be added by the end of the year, GAIN said at its announcement, made at the World Economic Forum's Africa Economic Summit in Durban, South Africa.
"No other technology offers as big a way to improve life for the world's poorest at such low costs or in so short a time," says Rolf Carriere, GAIN's Executive Director. "Our alliance can jump-start the process by helping countries initiate large-scale food fortification in just one year, rather than the 10 years or more that conventional assistance programs often take to put into action." The Bill and Melinda Gates Foundation started GAIN with a $50 million grant, followed by contributions from the Canadian, US and Dutch governments, with the World Bank serving as the trustee.
GAIN will assist recipient countries in putting iron, iodine, Vitamin A, folic acid and other vitamins and minerals into every day foods like salt, flour, oil, sugar and soy sauce, depending on each nation's food habits.
Research has demonstrated that fetal deaths, blindness, anemia, mental retardation and many common infections that kill the young and the weak are prevalent in the developing world simply because individuals lack adequate essential vitamins and minerals in their diets. One of the most successful programs has been the addition of iodine to salt to prevent mental retardation and IQ loss. Some 70 percent of all salt now consumed worldwide is iodized.
"The GAIN initiative is going to make a real difference in people's lives," says Mr. Carriere. "For example, five to six years from now, children will not be going blind anymore in recipient countries that fortify foods with Vitamin A."
Mr. Carriere adds that GAIN's approach is new because "we're working on fortification at the international level, gathering technology and assistance from many advanced countries, then channeling it to individual countries, giving them the funds to do what they need to do. It's a large-scale fortification approach."
"In the United States and other industrialized countries, people don't even think about the fact that our staple foods are fortified with essential vitamins and minerals," says Mr. Naidoo. " We benefit from such programs with every slice of bread we eat and with every shake of salt. This is not so in nearly all of the poorer countries."
By contributing to the reduction of micronutrient deficiencies, GAIN aims to:
Decrease child and maternal morbidity and mortality
Lower health care costs
Improve productivity
Promote the ability of populations to achieve their physical and intellectual potential.
"The key point is that fortification is for prevention," says Dr. Richard Hurrell, Professor of Human Nutrition at the Swiss Federal Institute of Technology in Zurich, the science representative on GAIN's board of directors. "Other approaches are valid for other aspects of health but this is the most effective prevention tool."
Vitamin A deficiency (VAD) is the leading cause of preventable blindness in children, for example, and raises the risk of disease and death from severe infections. Between 100 and 140 million children are vitamin A deficient. Providing adequate vitamin A in areas of deficiency can improve a child's chances of survival by as much as 25 percent.
Each of the four countries selected today presented detailed proposals to GAIN.
South Africa – GAIN approved South Africa's proposal for a 3-year $2.8 million grant for delivering fortified foods to 45 million South African consumers in the next 6-18 months — more than 30 million of whom are at risk of micronutrient deficiency. By fortifying both maize and wheat flour, the South African government and its partners in industry will provide essential vitamins and minerals to all strata of society, both urban and rural. A major factor in the program is the desperate need of South African children, who will, through fortified foods, receive almost half of their Vitamin A requirement, in addition to other essential vitamins and minerals such as iron and zinc.
"The proposal clearly demonstrates the country's commitment to a national food fortification strategy, through the creation of the multi-stakeholder National Food Fortification Task Group (NFFTG) in 1997," GAIN said. GAIN also praised the support that the Micronutrient Initiative, UNICEF and the consortium of universities continue to provide to the South African group.
China – GAIN approved two separate programs for China for $3 million each. GAIN approved a proposal aimed at production of soy sauce fortified with iron, which would reach 360 million people by the end of the five-year program. China also agreed to fortify flour in the Western Region of the country, which will reach 49 million people. The flour fortification plan builds on a successful Chinese government salt iodization program in the same region.
Morocco – GAIN is giving a $2.8 million dollar grant to fortify wheat flour, edible oil and milk to reach some 23 million low-income consumers within 18 months. The proposal is based upon work carried out by government, industry, universities and partners such as USAIDMOST, Helen Keller International and the World Health Organization.
In Morocco, several agro-processors have already gone ahead with voluntary food fortification (vegetable oil fortification with vitamins A and D3 and milk fortification with Vitamins A and D), which suggested a strong commitment from agro-industry. Morocco's universities and research establishments have a strong capacity to undertake baseline and impact studies.
Vietnam – GAIN approved the Vietnam proposal for a 3-year $3 million grant that could help to deliver iron fortified fish sauce to 42 million Vietnamese people at risk of micronutrient deficiencies. "The country's commitment to control iron deficiency is demonstrated by the 1998 adoption of a strategy to implement Iron Deficiency Anemia (IDA) control nationwide," GAIN said. "The Prime Minister reaffirmed this commitment with the 2001 ratification of Vietnam's National Nutrition Strategy. The Government has reduced tariffs on the import of vitamin and mineral premix, the mix of nutrients added during processing."
"We are looking for 'smart partnerships' to cut through the red tape," says Mr. Naidoo. "GAIN is not seeking to reinvent the wheel. Instead, we'll remain a lean organization that seeks to put its resources into building the capacity for people in the target countries to solve their own problems. We target groups who are at most risk and target basic foods of low-income groups, like bread."
GAIN is also working with other countries that are on the cusp of embarking on large-scale national fortification programs, or that have already started fortifying, but wish to expand the fortification effort, and include additional vitamins and minerals.
Jordan is an example of a country that began fortification on its own, because of the high rates of iron deficiency anemia, especially among women of childbearing age and children. Jordan now aims at expanding its fortification program.
"The Jordanian Government is working closely with industry to fortify flour, a staple food in Jordan," says Nicholas Tsikhlakis, a GAIN Board member and an executive at Modern Flour Mills and Macaroni Factories, Amman, Jordan. "The government wants to involve all participants in the process – mills, bakers, public sector –- to make sure that all flour is properly fortified."
There are no increased production costs for millers, because the vitamin and mineral premix is provided free of charge by the government, while UNICEF and WHO have provided the equipment for adding the micronutrients and have trained the millers in the new technology.
The food fortification program was implemented in May of 2002. Therefore, not enough time has elapsed to see improvements yet.
"But we millers feel as if we are doing something good for the country. It makes us feel good," adds Mr. Tsikhlakis. "Millers in other countries should consider doing this. The taste of bread hasn't changed, people are not aware of it, so it has not affected sales."
GAIN has also been approached by countries in Asia, such as Indonesia, Thailand and the Philippines to assist their effort to design and implement a national fortification program, and is expecting to provide technical assistance for program development to countries as diverse as Kazakhstan, Uzbekistan, Iran, Zambia, Nigeria, Ivory Coast, Bolivia and the Dominican Republic.
"Our goal is sustainable human development through nutritional status," says Mr. Naidoo. "The starting block is fortification. That's a building block to tackling the overall goal of improving nutritional status."
Alle Nachrichten aus der Kategorie: Health and Medicine
This subject area encompasses research and studies in the field of human medicine.
Among the wide-ranging list of topics covered here are anesthesiology, anatomy, surgery, human genetics, hygiene and environmental medicine, internal medicine, neurology, pharmacology, physiology, urology and dental medicine.
Zurück zur Startseite
Neueste Beiträge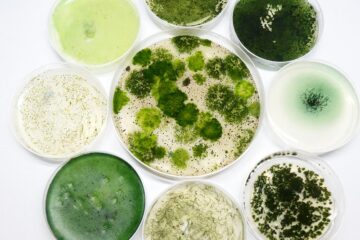 Cyanobacteria: Small Candidates …
… as Great Hopes for Medicine and Biotechnology In the coming years, scientists at the Chair of Technical Biochemistry at TU Dresden will work on the genomic investigation of previously…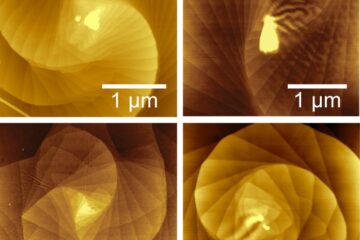 Do the twist: Making two-dimensional quantum materials using curved surfaces
Scientists at the University of Wisconsin-Madison have discovered a way to control the growth of twisting, microscopic spirals of materials just one atom thick. The continuously twisting stacks of two-dimensional…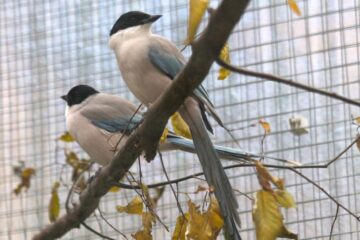 Big-hearted corvids
Social life as a driving factor of birds' generosity. Ravens, crows, magpies and their relatives are known for their exceptional intelligence, which allows them to solve complex problems, use tools…