Accurate diagnosis of early stage uterine cancer requires lymph-node check
Research at Washington University School of Medicine in St. Louis suggests that the accurate diagnosis of early stage endometrial cancer requires that the abdominal lymph nodes always be removed and checked for signs of cancer. The recommendation extends even to women with tumors that seem to have the smallest risk of spread. The study will be presented June 2 at the American Society of Clinical Oncology (ASCO) meeting in Chicago, Ill.
The study indicates that by examining the lymph nodes in all women with this disease, doctors can save patients from unnecessary radiation therapy, give the appropriate level of therapy to those who need it and save millions of dollars nationally.
"These findings are important," says Washington University lead investigator Thomas J. Herzog, M.D., associate professor of obstetrics and gynecology and a cancer specialist at the Siteman Cancer Center and Barnes-Jewish Hospital. "If confirmed, they will have direct clinical application and may change how many surgeons treat endometrial cancer."
Accurately determining how far cancer has progressed, a process known as staging, is essential for determining the most effective treatment for cancer patients. A tumor that has spread, or metastasized, to the lymph nodes requires stronger treatment than one that is still confined to the uterus.
"The problem is that many physicians believe early stage endometrial cancer is readily curable just by removing the uterus," says co-author Matthew A. Powell, M.D., instructor in the Division of Gynecologic Oncology. "They feel it is unnecessary to refer women to a surgical oncologist for removal and examination of the nodes."
Presently, fewer than half of women with stage 1 endometrial cancer have lymph nodes removed and checked for malignant cells. Instead, many doctors stage endometrial cancer by looking only at the tumor's microscopic appearance and how far it has penetrated the uterine wall.
Endometrial cancer is the most common gynecological cancer in the United States, with doctors diagnosing about 40,000 cases annually. About 6,800 women die of the disease each year. About half of the women diagnosed have grade 1 endometrial cancer. The overall survival for these women is more than 90 percent.
Powell notes, however, that in 3 to 5 percent of women with grade 1 disease, the cancer has spread to the lymph nodes. Once that happens, the survival rate falls to about 60 percent.
Staging of endometrial cancer is done during surgery. Currently, an early stage tumor is treated by removal of the uterus, a procedure known as a hysterectomy. If the tumor has not spread, hysterectomy alone will usually cure the cancer. If the tumor has spread to the lymph nodes, additional therapy is needed. If the spread is minor, doctors often treat the vagina with localized radiation therapy. If the spread is broader, an external beam of radiation is used.
Often, patients are treated with radiation following surgery without checking the lymph nodes to see if the cancer has spread.
"Our findings show that if we check the lymph nodes and find no sign of cancer, we don't need to give radiation," says Powell.
The retrospective study conducted by Herzog, Powell and colleagues looked at 144 women diagnosed with grade 1, apparent stage 1 endometrial cancer. Lymph node removal was done in 102 of these patients. The researchers looked at the records of the 102 women and determined what treatment they would have received based only on the characteristics of the tumor, as if the lymph-node examine had not been done.
They found that additional radiation therapy would have been recommended for 40 of the patients. The lymph-node exam, however, showed that only 18 of those patients actually required radiation, thereby preventing unneeded treatment in 22 patients. Another five patients would have received radiation therapy that would have been more intense than necessary. The lymph node exam also identified three women with disease that was more advanced than would have been suspected.
A cost analysis done by the researchers estimated that avoiding the unnecessary use of radiation therapy for early stage endometrial cancer could save $28 million annually in the United States.
"Based on these findings we concluded that all women with endometrial cancer, even those with minimum risk factors, should have lymph nodes examined to spare patients unnecessary treatment and reduce the cost of care," Herzog says.
Horowitz NS, Powell MA, Smith JH, Rader JS, Gibb RK, Mutch DG, Brouwer ES, Herzog TH. Staging grade 1 endometrial cancer: saving dollars and lives. American Society of Clinical Oncology annual meeting, Abstract number 1835, June 2, 2003.
The full-time and volunteer faculty of Washington University School of Medicine are the physicians and surgeons of Barnes-Jewish and St. Louis Children's hospitals. The School of Medicine is one of the leading medical research, teaching and patient-care institutions in the nation. Through its affiliations with Barnes-Jewish and St. Louis Children's hospitals, the School of Medicine is linked to BJC HealthCare.
Media Contact
Darrell E. Ward
EurekAlert!
Alle Nachrichten aus der Kategorie: Health and Medicine
This subject area encompasses research and studies in the field of human medicine.
Among the wide-ranging list of topics covered here are anesthesiology, anatomy, surgery, human genetics, hygiene and environmental medicine, internal medicine, neurology, pharmacology, physiology, urology and dental medicine.
Zurück zur Startseite
Neueste Beiträge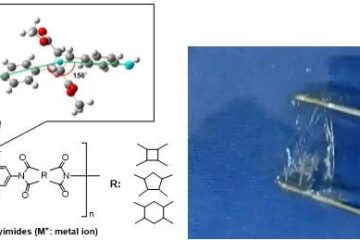 High-thermoresistant biopolyimides become water-soluble like starch
This is the first report for the syntheses of water-soluble polyimides which are Interestingly derived from bio-based resources, showing high transparency, tunable mechanical strength and the highest thermoresistance in water-soluble…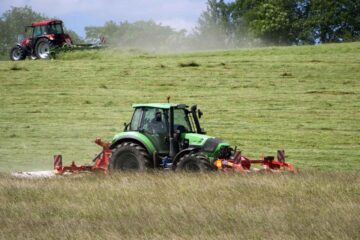 Land management in forest and grasslands
How much can we intensify? A first assessment of the effects of land management on the links between biodiversity, ecosystem functions and ecosystem services. Ecosystem services are crucial for human…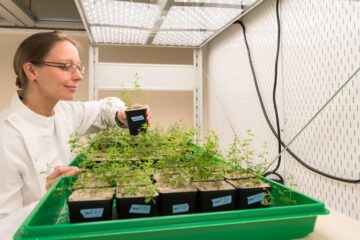 A molecular break for root growth
The dynamic change in root growth of plants plays an important role in their adjustment to soil conditions. Depending on the location, nutrients or moisture can be found in higher…