New organ preservation solution easier to use
University of Pittsburgh researchers report results of first U.S. comparison study at the American Transplant Congress
A new organ preservation solution offers comparable results to a solution currently in widespread use but it is more cost-effective and has several logistical advantages that makes it more practical for keeping donated livers viable before being transplanted, conclude University of Pittsburgh Medical Center (UPMC) researchers who performed the first U.S. study to compare outcomes between the two solutions.
Their results comparing Histidine-Tryptophan-Ketogluterate (HTK) solution to the University of Wisconsin (UW) solution for the preservation of livers before transplantation are to be presented at the American Transplant Congress, the joint scientific meeting of the American Society of Transplant Surgeons and the American Society of Transplantation. The scientific sessions are June 1 – 4 at the Marriott Wardman Park Hotel in Washington, D.C.
Preservation solutions are used to extend the period that an organ remains viable, starting from the time it is removed from the donor to the time it is transplanted into a recipient. Each organ has its own limitations for how long this period can be extended. With current technology, hearts and lungs can be preserved safely for four to six hours while livers can be preserved for about 12 to 18 hours. Kidneys have a shelf life of about 24 hours. Preservation solutions allow organs to be transported between donor hospitals and transplant centers and serve to cool the organ as well as prevent cellular swelling and biochemical injury, processes that influence the function and survival of the organ once transplanted.
According to Bijan Eghtesad, M.D., associate professor of surgery at the University of Pittsburgh's Thomas E. Starzl Transplantation Institute, outcome measures looking at initial organ function, the incidence of primary nonfunction and other clinical measures were similar between the two solutions when 84 liver transplants using HTK were compared to 167 transplants using UW. The two groups were matched for age of the recipient and donor and for cold ischemia time, the period of time that a donor organ is without a blood supply.
However, HTK's much lower viscosity, which is nearly identical to water, and its biochemical makeup offer certain advantages that make it more practical and easier to use. For instance, surgeons found it to penetrate the liver's vessels and bile duct structures better.
"While further study is needed, we believe that this lower viscosity makes it a better solution to use for livers recovered from non-heart beating donors because of its ability to flush out any residual blood left behind in vessels by the sudden stoppage of the heart," explained Dr. Eghtesad. Of the 84 liver transplants using HTK in the Pittsburgh study, eight involved non-heart beating donors.
Because HTK contains much less potassium, high levels of which can cause cardiac arrest, surgeons had fewer concerns about traces of the solution presenting such risk.
HTK does not need to be stored or transported in cold storage as does UW solution, and no additional products are required when using it. In addition, the Pittsburgh study found there to be less wastage of the product due to the solution's packaging.
A cost-analysis done by the Center for Organ Recovery and Education, the organ procurement organization that serves UPMC, indicated that HTK is also more cost effective than UW. Based on 160 cases, the projected annual savings is between $73,000 and $137,000, reports Dr. Eghtesad.
Since February 2002, HTK has been the solution routinely used at UPMC for all liver, kidney and pancreas transplants.
HTK was developed by German company Dr. Franz Kohler Chemie GmbH, located in Alsbach-Hahnlein, and is marketed in the United States as CustodiolÒ HTK Solution by Odyssey Pharmaceuticals Inc. of East Hanover, N.J. The U.S. Food and Drug Administration has approved its use for preservation of donor kidneys. A number of European transplant centers have extensive experience with HTK but it is not widely used in the United States at this time. UW solution is marketed as ViaSpanä by Barr Laboratories of Pamona, N.Y.
CONTACT:
Lisa Rossi (Cell 412-916-3315)
Michele Baum
PHONE: 412-647-3555
FAX: 412-624-3184
E-MAIL:
RossiL@upmc.edu
BaumMD@upmc.edu
Alle Nachrichten aus der Kategorie: Health and Medicine
This subject area encompasses research and studies in the field of human medicine.
Among the wide-ranging list of topics covered here are anesthesiology, anatomy, surgery, human genetics, hygiene and environmental medicine, internal medicine, neurology, pharmacology, physiology, urology and dental medicine.
Zurück zur Startseite
Neueste Beiträge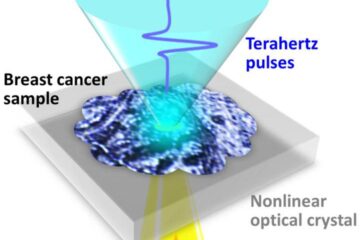 Key breakthrough towards on-site cancer diagnosis
No stain? No sweat: Terahertz waves can image early-stage breast cancer without staining. A team of researchers at Osaka University, in collaboration with the University of Bordeaux and the Bergonié…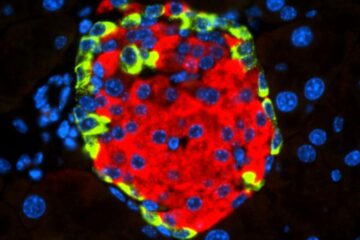 A CNIO team describes how a virus can cause diabetes
It has recently been described that infection by some enteroviruses – a genus of viruses that commonly cause diseases of varying severity – could potentially trigger diabetes, although its direct…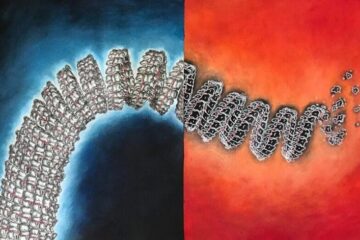 Targeting the shell of the Ebola virus
UD research team looking at ways to destabilize virus, knock it out with antivirals. As the world grapples with the coronavirus (COVID-19) pandemic, another virus has been raging again in…