Inner ear of chicken yields clues to human deafness and balance disorders
Scientists at Washington University School of Medicine in St. Louis have gained new insights into the causes of human deafness and balance disorders by studying the inner ear of chickens.
The research provides new clues as to why birds can replace critical cells in the inner ear and humans cannot. Loss of these so-called sensory hair cells in humans is a leading cause of deafness and impaired balance due to aging, infectious disease and exposure to loud noise. The study will be published in the June 1 issue of the journal Human Molecular Genetics and appears online today.
The team measured the activity of more than 1,800 genes in sensory cells from two regions of the chicken inner ear: the cochlea, where sound is converted into nerve impulses, and the utricle, where balance is sensed. The utricle of birds replaces sensory cells regularly, while the cochlea replaces them when they die. The investigators discovered more than 100 significant differences between the two regions.
The findings provide new insights into the causes of deafness due to aging and the loss of these essential cells. They also may help improve knowledge of how the inner ear develops.
"Ultimately, we hope our work will lead to some form of therapy that will replace these cells when they are lost," says lead investigator Michael Lovett, Ph.D., professor of genetics and of pediatrics and joint director of the Division of Human Genetics. "We are born with only a few thousand sensory hair cells in each ear, and to maintain hearing and balance we have to keep them for our entire lives."
At least 30 million Americans suffer from significant hearing loss and balance disorders, Lovett says. One-third of people above age 65 and half of people above age 75 have significant hearing loss. About 80 percent of these problems result from the loss of, or damage to, sensory hair cells. "The cochlea and utricle function nearly identically in birds and humans," says Mark E. Warchol, Ph.D., associate research scientist at the Central Institute for the Deaf and a research associate professor of otolaryngology and of anatomy and neurobiology at Washington University and a co-author of the paper. "But key differences exist between them allow birds to regenerate these cells. If we can understand those differences, perhaps we can learn how to replace lost or damaged sensory hair cells in humans."
The investigators used microarray technology to compare the activity of genes from the cochlea and utricle of chickens. Microarrays allow the comparison of thousands of genes at one time to determine which genes are active. Lovett's group constructed one microarray containing 426 human genes known to be involved in hearing or to be active in the inner ear. A second microarray held 1,422 human genes for transcription factors, proteins that latch onto genes to turn them on or off. The investigators had to use human genes because few genes in the chicken have been identified. (That situation will change with the mapping of the chicken genome, a project now under way at Washington University's Genome Sequencing Center.)
Warchol's laboratory isolated and grew the chicken sensory hair cells, then Lovett's group isolated messenger RNA from these few thousand cells. Messenger RNA is a shortened copy of an active gene, but there are only tiny quantities in the relatively small number of hair cells from each ear. Lovett's group therefore used special amplification methods that they developed to make multiple copies of each messenger RNA. Each copy of a messenger RNA clings to its corresponding gene on a microarray and thereby labels the gene with its fluorescent dye.
The microarrays used by Lovett and his colleagues showed that about 600 transcription-factor genes were active to some degree in both the chicken cochlea and utricle, and that about 40 were active in only one area. They also identified 20 inner-ear genes and more than 80 transcription-factor genes that differed in their activity levels between the two areas.
Among the study's surprising findings was that a gene known as GATA3 may be involved in orienting sensory hair cells in the utricle, and that the gene for beta amyloid, which is implicated in the death of neurons during Alzheimer's disease, is active in the chicken utricle.
"We have no idea yet how important or significant this may be," Warchol says, "but like much of what we found in this study, it's a new lead that we want to pursue."
###
Hawkins RD, Bashiardes S, Helms CA, Hu L, Saccone NL, Warchol ME, Lovett M. Gene expression differences in quiescent versus regenerating hair cells of avian sensory epithelia: implications for human hearing and balance disorders. Human Molecular Genetics, June 1, 2003.
A grant from the National Organization for Hearing Research Foundation supported this research.
The full-time and volunteer faculty of Washington University School of Medicine are the physicians and surgeons of Barnes-Jewish and St. Louis Children's hospitals. The School of Medicine is one of the leading medical research, teaching and patient-care institutions in the nation. Through its affiliations with Barnes-Jewish and St. Louis Children's hospitals, the School of Medicine is linked to BJC HealthCare.
Media Contact
Darrell E. Ward
EurekAlert!
Alle Nachrichten aus der Kategorie: Health and Medicine
This subject area encompasses research and studies in the field of human medicine.
Among the wide-ranging list of topics covered here are anesthesiology, anatomy, surgery, human genetics, hygiene and environmental medicine, internal medicine, neurology, pharmacology, physiology, urology and dental medicine.
Zurück zur Startseite
Neueste Beiträge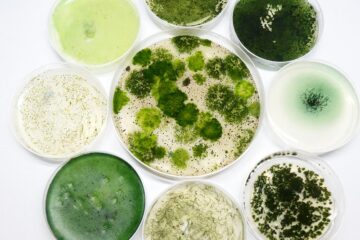 Cyanobacteria: Small Candidates …
… as Great Hopes for Medicine and Biotechnology In the coming years, scientists at the Chair of Technical Biochemistry at TU Dresden will work on the genomic investigation of previously…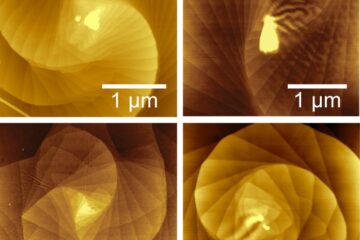 Do the twist: Making two-dimensional quantum materials using curved surfaces
Scientists at the University of Wisconsin-Madison have discovered a way to control the growth of twisting, microscopic spirals of materials just one atom thick. The continuously twisting stacks of two-dimensional…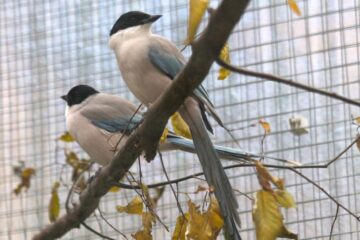 Big-hearted corvids
Social life as a driving factor of birds' generosity. Ravens, crows, magpies and their relatives are known for their exceptional intelligence, which allows them to solve complex problems, use tools…