Atkins diet shows surprising results, researcher says
One-year study shows diet may be as effective and safe as conventional diets
A 3-center study led by researchers at the Weight and Eating Disorders Program of the University of Pennsylvania School of Medicine reports the results of the first controlled trial of the Atkins Diet. The Atkins Diet limits carbohydrates but permits unrestricted amounts of protein and fat. Compared to a conventional, high- carbohydrate, low-calorie approach, Atkins dieters lost twice as much weight at 3 and 6 months but there was no difference between the groups at 1 year. Despite the lack of differences in weight loss at 1 year, the Atkins dieters had significantly greater increases in good cholesterol (HDL) and greater decreases in triglycerides.
The study, to be published in the May 22 issue of the New England Journal of Medicine, was led by Gary Foster, Ph.D. Associate Professor of Psychiatry and Clinical Director of the Weight and Eating Disorders Program at the University of Pennsylvania. Samuel Klein, MD of Washington University in St. Louis and James Hill, Ph.D. and Holly Wyatt, M.D. of the University of Colorado were the lead investigators at the other centers. The study investigated 63 obese men and women who were 44 years of age and weighed and average of 216 pounds.
All participants met with a registered dietitian at 0, 3, 6 and 12 months. Those in the Atkins group were given a copy of Dr. Atkins New Diet Revolution and asked to follow the diet as described. The conventional diet group was given instructional materials on a 1200-1500 calories/day (women) or 1500-1800 calories /day (men) diet that consisted of 60% carbohydrate 25% fat, and 15% protein based on the Food Guide Pyramid. Atkins participants lost an average of 14.7 pounds compared with 5.8 pounds in the conventional group at 3 months, 15.2 pounds versus 6.9 pounds at 6 months, and 9.5 versus 5.4 pounds at 12 months. At 1 year, Atkins participants had greater increases in HDL cholesterol (18% vs. 3%) and greater reductions in triglycerides (-28% vs. 1%) than did those following a conventional diet. Neither group showed changes in LDL (bad) cholesterol at 1 year .
"Obesity is a national public health problem, and we need to evaluate alternative weight loss approaches aggressively. Widely recommend low carbohydrate approaches may be premature, but our initial findings suggest that such diets may not have the adverse effects that were anticipated" Foster stated. "The real issue is whether low carbohydrate approaches help patients maintain their weight loss better than conventional approaches. It will also be important to determine whether the effects of the diet on cholesterol are the same during weight maintenance as they are they are during weight loss." Foster also cautioned.
Results of this first, randomized, controlled study of the Atkins diet suggest that low- carbohydrate diets may not be as harmful as anticipated. "Larger and longer studies are needed to assess the long-term safety and efficacy of low carbohydrate approaches in the management of obesity. These preliminary data suggest that weight losses will be comparable to conventional approaches over a 1 year period, but there may be some favorable effects of a low-carbohydrate approach in terms of triglycerides and HDL (good) cholesterol," Foster said.
This study was funded through grants from the National Institutes of Health (NIH) General Clinical Research Centers at the University of Pennsylvania, Washington University and the University of Colorado. Others who participated in the study at Penn were Brian McGuckin Ed.M, Research Coordinator; Philippe Szapary, MD, Assistant Professor of Medicine, and Daniel Rader, MD, Associate Professor of Medicine.
Similar findings for a low-carbohydrate diet by another group of Penn faculty working at Philadelphia VA Medical Center were also reported in the May 22 issue of the New England Journal of Medicine. In their 6-month study, Frederick Samaha, MD, and colleagues found that a low carbohydrate diet was associated with greater weight losses, reductions in triglycerides and improvements in insulin sensitivity compared to low-calorie, high-carbohydrate diet in 132 patients who were 53 years old and weighed 288 pounds.
Foster and his colleagues at the Washington University and the University of Colorado are currently enrolling participants for a large, NIH-funded, 5-year study of low- and high-carbohydrate diets.
"This larger study of 360 participants will help us more fully assess the benefits and risks of low-carbohydrate diets on bone mass, kidney function, arterial function and exercise tolerance," Foster said.
Media Contact
Ellen O'Brien
EurekAlert!
Alle Nachrichten aus der Kategorie: Health and Medicine
This subject area encompasses research and studies in the field of human medicine.
Among the wide-ranging list of topics covered here are anesthesiology, anatomy, surgery, human genetics, hygiene and environmental medicine, internal medicine, neurology, pharmacology, physiology, urology and dental medicine.
Zurück zur Startseite
Neueste Beiträge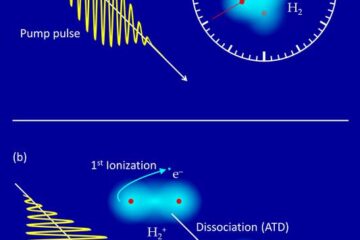 Rotation of a molecule as an "internal clock"
Using a new method, physicists at the Heidelberg Max Planck Institute for Nuclear Physics have investigated the ultrafast fragmentation of hydrogen molecules in intense laser fields in detail. They used…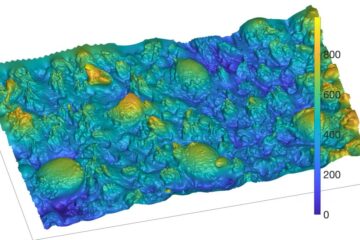 3D printing the first ever biomimetic tongue surface
Scientists have created synthetic soft surfaces with tongue-like textures for the first time using 3D printing, opening new possibilities for testing oral processing properties of food, nutritional technologies, pharmaceutics and…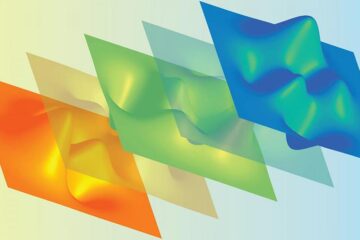 How to figure out what you don't know
Increasingly, biologists are turning to computational modeling to make sense of complex systems. In neuroscience, researchers are adapting the kinds of algorithms used to forecast the weather or filter spam…