Lithium shows promise against Alzheimer's in mouse model
An enzyme crucial to formation of Alzheimer's plaques and tangles may hold promise as a target for future medications, suggest studies in mice and cells. By blocking the enzyme, lithium stems the accumulation of beta amyloid, which forms Alzheimer's plaques, scientists funded by the National Institutes of Health (NIH) report in the May 22, 2003 Nature. Inhibiting the enzyme, glycogen synthase kinase – 3 alpha (GSK-3 alpha), also blocks formation of neurofibrilary tangles by the tau protein.
"Although widely used to treat bipolar disorder, lithium's propensity to cause side-effects may limit its use in older people, who are more susceptible to Alzheimer's disease," cautioned Peter Klein, M.D., University of Pennsylvania School of Medicine, who led the research team, which was funded by the National Institute of Mental Health (NIMH) and the National Institute on Aging (NIA). It will also be important to develop "new agents" that specifically target GSK-3 alpha, he added.
To pinpoint the enzyme's role in the formation of amyloid plaques, the researchers first treated cells expressing the amyloid precursor protein with lithium, which they had earlier shown blocks GSK-3. Therapeutic doses of lithium inhibited the production of beta amyloid. Another GSK-3 inhibitor, structurally unrelated to lithium, also reduced production of beta amyloid, as did blocking expression of the GSK-3 alpha protein. Likewise, raising GSK-3 alpha levels enhanced beta amyloid production. These experiments established that the enzyme is required for maximal amyloid processing.
In mouse neurons expressing amyloid precursor protein, lithium significantly reduced production of beta amyloid. A therapeutic dose of lithium also markedly reduced the peptides and beta amyloid production in an animal model of Alzheimer's disease — mice carrying mutations that are known to cause inherited Alzheimer's disease in humans.
Since certain non-steroidal anti-inflammatory drugs (NSAIDs) similarly reduce beta amyloid levels, but via a slightly different mechanism, the researchers suggest that combination therapy with lithium and NSAIDs could have an enhanced effect in reducing amyloid peptide accumulation.
Lithium also protects neurons from stimuli that trigger programmed neuronal cell death in Alzheimer's disease. Pending development of new medications that target the enzyme, the researchers suggest that lithium "might be considered for the prevention of Alzheimer's disease, especially in younger patients with an inherited form of Alzheimer's disease or Down's syndrome."
The new findings have spurred interest in whether patients taking lithium for bipolar disorder might have a lower incidence of Alzheimer's disease, Klein noted.
Other participants in the study were: Drs. Christopher Phiel, Christina Wilson, Virginia M.-Y. Lee., University of Pennsylvania School of Medicine.
###
NIMH and NIA are part of the NIH, the Federal Government's primary agency for biomedical and behavioral research. NIH is a component of the U.S. Department of Health and Human Services.
Contacts: Jules Asher
NIMH press office
301-443-4536
jasher@nih.gov
Doug Dollomore
NIA press office
301-496-1752
dollemod@nia.nih.gov
Alle Nachrichten aus der Kategorie: Health and Medicine
This subject area encompasses research and studies in the field of human medicine.
Among the wide-ranging list of topics covered here are anesthesiology, anatomy, surgery, human genetics, hygiene and environmental medicine, internal medicine, neurology, pharmacology, physiology, urology and dental medicine.
Zurück zur Startseite
Neueste Beiträge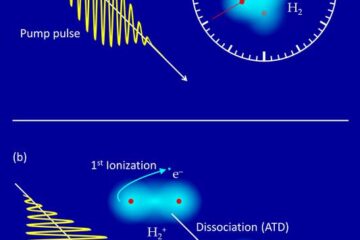 Rotation of a molecule as an "internal clock"
Using a new method, physicists at the Heidelberg Max Planck Institute for Nuclear Physics have investigated the ultrafast fragmentation of hydrogen molecules in intense laser fields in detail. They used…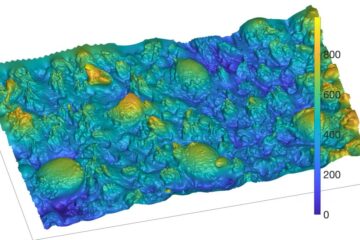 3D printing the first ever biomimetic tongue surface
Scientists have created synthetic soft surfaces with tongue-like textures for the first time using 3D printing, opening new possibilities for testing oral processing properties of food, nutritional technologies, pharmaceutics and…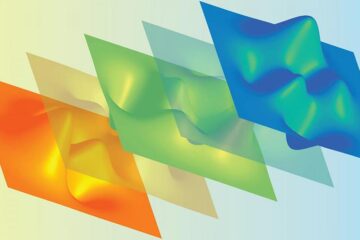 How to figure out what you don't know
Increasingly, biologists are turning to computational modeling to make sense of complex systems. In neuroscience, researchers are adapting the kinds of algorithms used to forecast the weather or filter spam…