Protein fragment found to help improve chemotherapy
USC researchers find ways to improve effectiveness against tumors
Researchers from the Keck School of Medicine of the University of Southern California have isolated a protein fragment derived from the cancer immunotherapy drug interleukin 2 (IL-2) that seems to enhance the uptake of chemotherapeutic agents into tumors.
In fact, says Alan Epstein, M.D., Ph.D., professor of pathology at the Keck School of Medicine, when this patented protein fragment is attached to a tumor-targeting antibody, it can prompt tumors to soak up more than 300 percent the normal amount of chemotherapy drugs. It does this, Epstein says, by making the tumor's blood vessel walls more "open" or permeable to the drugs. (Blood vessel walls are made of epithelial cells that are usually tightly joined together; when the junctions between those cells loosen up, it becomes easier for molecules to enter or leave the bloodstream.)
This work was described in a paper being published in the May 21, 2003 issue of the Journal of the National Cancer Institute.
The interleukins are part of a class of proteins called cytokines, which play a role in the human immune response. It's been hoped that interleukin 2 (IL-2) and its brethren might play a central role in cancer immunotherapy-battling cancer by revving up the immune system. Unfortunately, IL-2 can only be tolerated in small doses by the body. Taken at levels that would take advantage of its therapeutic value, it causes wide-spread edema and other problems due to blood vessel leakiness.
While seeking the cause of this leakiness, Epstein and his Keck School of Medicine colleagues isolated a stretch of 37 amino acids on the IL-2 protein; this sequence, he says, "is responsible for 100 percent of the vasopermeability." Dubbed PEP, for permeability-enhancing peptide, the molecule is now being commercially developed by Peregrine Pharmaceuticals of Tustin, Calif.
Having determined that PEP is indeed a permeability enhancer, Epstein and his colleagues took their exploration a step further: They transplanted mice with human tumor cells and pretreated them with monoclonal antibodies coupled with PEP.
When these mice and control mice were later injected with a radiolabeled tracer antibody or drug, there was a three to four fold increase in the amount of the antibody taken up by the tumors of the pretreated mice than those of the control mice.
"We've showed that you can use PEP to induce selective and reversible blood vessel permeability at the tumor site to get better drug uptake," says Epstein. "This may turn out to be a hugely important tool in cancer therapy."
The next step, he says, "is to try to get this product ready to test in human patients."
###
This work was supported by grants from the National Cancer Institute, Peregrine Pharmaceuticals, Inc. and Cancer Therapeutics Laboratories.
Alan L. Epstein, Myra Mizokami, Jiali Li, Peisheng Hu, Leslie A. Khawli, "Identification of a Protein Fragment of Interleukin 2 Responsible for Vasopermeability." Journal of the National Cancer Institute, Vol. 95, No. 10, May 21, 2003, pp. 741-749.
Alle Nachrichten aus der Kategorie: Health and Medicine
This subject area encompasses research and studies in the field of human medicine.
Among the wide-ranging list of topics covered here are anesthesiology, anatomy, surgery, human genetics, hygiene and environmental medicine, internal medicine, neurology, pharmacology, physiology, urology and dental medicine.
Zurück zur Startseite
Neueste Beiträge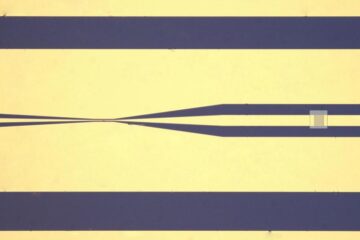 Researchers break magnetic memory speed record
Advance could lead to new generation of ultrafast computer chips that retain data even when there is no power. Spintronic devices are attractive alternatives to conventional computer chips, providing digital…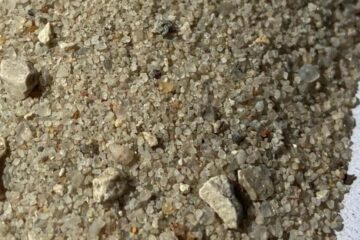 Tracing the source of illicit sand–can it be done?
Research presented at the 2020 GSA Annual Meeting. If you've visited the beach recently, you might think sand is ubiquitous. But in construction uses, the perfect sand and gravel is…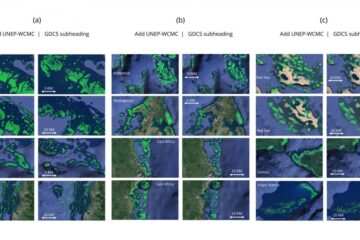 Location and extent of coral reefs mapped worldwide using advanced AI
Nearly 75% of the world's coral reefs are under threat from global stressors such as climate change and local stressors such as overfishing and coastal development. Those working to understand…