A lead in the rapid production of "intelligent" antibodies for diagnostic purposes
Because they are able to recognize a particular cell marker — a protein — antibodies are generally used to identify abnormal cells in the body. As such, they play a key role in diagnosis, treatment and basic research.
At the Institut Curie, CNRS research scientists have recently prepared a new type of antibody which for the first time combines several crucial features: it can be produced in a few days, it can be expressed directly in cells, and it is, moreover, sensitive to the shape of proteins. The latter property is particularly important as the activity of proteins depends on their shape. Thus certain cancers or illnesses such as Creutzfeldt-Jakob disease are due to a protein that has assumed an abnormal shape.
This study, which constitutes a technological advance both for basic research and diagnosis, is published in the 9 May 2003 issue of Science.
All stages in the life of a cell are controlled by the activity of proteins. Proteins enable cells to produce energy, to reproduce and to interact with their environment. All these processes must be closely monitored to avoid pathological dysfunction.
To enhance understanding of the normal and pathological function of cells, it is therefore necessary to monitor gene expression, but also to analyze the behavior of the proteins themselves. This is where antibodies prove valuable.
In research, scientists conventionally track proteins using antibodies coupled to fluorescent molecules or to metal microbeads. In medicine, antibodies are routinely used in diagnosis to detect tumor markers in biopsied material and so to determine the nature of a tumor or to identify the origin of a metastasis.
We are rapidly acquiring knowledge of proteins and their roles (proteomics) in diseases like cancer. To study these proteins and to transfer rapidly the resulting knowledge to medical practice, we need to optimize the identification of new, highly selective antibodies.
The quality of the antibodies depends on their specificity for proteins. The capacity of antibodies to detect proteins inside cells is also an advantage. We are now able to prepare and then humanize (1) antibodies, but the task now is to hasten their identification, which currently takes several months, and to ameliorate their selectivity so that they are capable of recognizing fine differences between proteins.
Proteins as "biological switches"
Many proteins regulate their activity and hence their function by altering shape (conformation). In this way some act as biological switches: they switch from an "inactive" to an "active" position, thus enabling them to interact with other proteins. By distinguishing between these two forms we can provide additional information for scientists studying cell function, but also for physicians making diagnoses.
When a protein with a key role in cell function is blocked in one conformation, the cell becomes uncontrolled and in particular this may trigger the formation of a tumor. For example, mutations in the Ras gene, which are found in 30 to 60% of human cancers, give rise to a constitutively active form of the protein, leading to severe disruption of signal transmission within the cells. In general, proteins are more active in tumor tissues and may therefore serve as markers.
Accelerated production of "intelligent" antibodies
Using a library of several billion human antibodies (2), the group of Franck Perez, in Bruno Goud''s team at the Institut Curie (3), has succeeded in just a few weeks in preparing in vitro antibodies against the active form of the intracellular protein Rab6 (4).
The antibody library also indicated which gene codes for this antibody. Perez and colleagues were therefore able to introduce this gene into the cells where its expression led to production of the antibody.
This is the first production of synthetic antibodies of human origin that are both sensitive to protein conformation and can also be expressed directly in living cells. This enables Rab6 to be tracked in real time and solely in its active form inside cells. This wholly in vitro technique of producing antibodies also has the advantage of being inexpensive and applicable to many other proteins, or even to complexes of proteins.
By combining for the first time in the same antibody sensitivity to protein conformation, rapid identification and expression in living cells, Perez and colleagues have taken a new step forward in what can be considered as an innovative diagnostic approach. It may prove possible to use such antibodies to detect the pathological forms of proteins, such as the prion (5) in Creutzfeldt-Jakob disease, or a protein blocked in a particular form, as in the case of Ras protein in certain cancers.
Alle Nachrichten aus der Kategorie: Health and Medicine
This subject area encompasses research and studies in the field of human medicine.
Among the wide-ranging list of topics covered here are anesthesiology, anatomy, surgery, human genetics, hygiene and environmental medicine, internal medicine, neurology, pharmacology, physiology, urology and dental medicine.
Zurück zur Startseite
Neueste Beiträge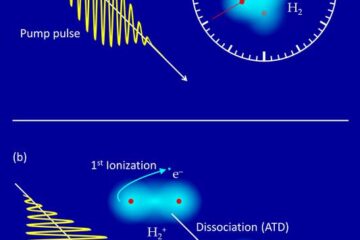 Rotation of a molecule as an "internal clock"
Using a new method, physicists at the Heidelberg Max Planck Institute for Nuclear Physics have investigated the ultrafast fragmentation of hydrogen molecules in intense laser fields in detail. They used…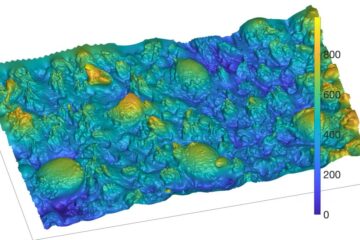 3D printing the first ever biomimetic tongue surface
Scientists have created synthetic soft surfaces with tongue-like textures for the first time using 3D printing, opening new possibilities for testing oral processing properties of food, nutritional technologies, pharmaceutics and…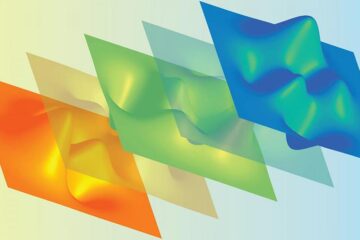 How to figure out what you don't know
Increasingly, biologists are turning to computational modeling to make sense of complex systems. In neuroscience, researchers are adapting the kinds of algorithms used to forecast the weather or filter spam…