Doctors focus on pupil size for safety of laser vision correction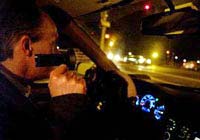 Exactly how a person's eyes respond to low levels of light is even more crucial than doctors have thought in deciding who is and who isn't a good candidate to have laser vision correction surgery, according to results announced today at the annual meeting of the Association for Research in Vision and Ophthalmology in Ft. Lauderdale. The findings should help doctors choose patients who are likely to fare well with the surgery, and to forego recommending treatment for others.
In the earliest days of laser vision correction, some patients complained of worsened night vision after the surgery – some reported significant glare from light sources such as headlights at night, while others saw halos around bright lights. Occasionally, though much more rarely, patients undergoing the procedure still report such side effects.
Ophthalmologist Scott MacRae, M.D., professor of Ophthalmology and Visual Science at the University of Rochester Medical Center, recently studied the role of a patient's pupil size in determining a patient's outcome from the surgery. In a study of 340 patients, he found that generally the larger a patient's pupils, the more likely that person is to have a problem with laser vision correction. MacRae also discussed the results at the recent annual meeting of the Association for Cataract and Refractive Surgery in San Francisco.
"This is not a problem for most people," says MacRae, "but as the procedure becomes more common, we have to make sure that we remain vigilant to protect and enhance people's eyesight."
MacRae is part of a team that has used a technology known as adaptive optics to discover dozens of previously unknown subtle imperfections in the eye, and he has found that those imperfections loom more important as the pupil size gets larger. He reports that if a surgeon treats a large enough swath of the eye for such patients, those imperfections are minimized. His study shows that it's essential that doctors treating patients with large pupils consider creating an especially large treatment zone.
He found that doctors must be especially careful when using a laser to correct vision on people whose pupils dilate to six millimeters or more, a group that comprises about 40 percent of the population. If physicians treat too small an area of the cornea, patients are likely to have a problem when their eyes are most dilated – at night.
To understand the problem, think of a window washer who should clean an entire window even when the inside blind is partway down. When the blind goes up, a person looking through the window wouldn't get a clear view unless the previously covered section of the window was washed too. Likewise, MacRae says, surgeons must treat a large part of the cornea so that when the pupil widens, the entire pupil transmits light clearly.
Pupil size is especially critical if a person is extremely near-sighted. MacRae says that generally, people with pupils larger than seven millimeters should be checked very thoroughly before having the surgery done.
MacRae measures every patient's pupils three different times using three separate instruments. He also makes three measurements of the thickness of the cornea, another crucial element in deciding who is a safe candidate. Overall he advises against surgery in more than 20 percent of patients who inquire about the surgery, especially patients who have large pupils and are extremely nearsighted.
"Oftentimes I'll have a patient who is initially upset because I won't treat them, but they become grateful as they realize that we've done what is best for them in the long run," he says. "When the pupil dilates, aberrations can be troubling. You have to be really careful. Patients need to be wary of surgical centers that trivialize these issues."
In recent months MacRae has taken to driving around Rochester-area roads at night to measure just how much light typically enters a person's eye, to get a grasp on how wide their pupils are while they're on the road. He has found that conditions change markedly from one street to the next – information that perhaps won't surprise drivers but which hasn't been tapped by ophthalmologists whose patients report night driving as one of their biggest concerns.
"There is tremendous variation, depending on where your eye is looking," MacRae says. "Country roads can be nearly completely dark, while city streets are often brightly lit." He found that the amount of light entering a driver's eye on a country road during a rainy night might be 200 times less than what he or she encounters driving through a busy intersection seconds later. He also found that a typical night driver frequently confronts situations where he or she has less than one-tenth the amount of light that doctors, in their offices, assume their patients encounter at night.
Alle Nachrichten aus der Kategorie: Health and Medicine
This subject area encompasses research and studies in the field of human medicine.
Among the wide-ranging list of topics covered here are anesthesiology, anatomy, surgery, human genetics, hygiene and environmental medicine, internal medicine, neurology, pharmacology, physiology, urology and dental medicine.
Zurück zur Startseite
Neueste Beiträge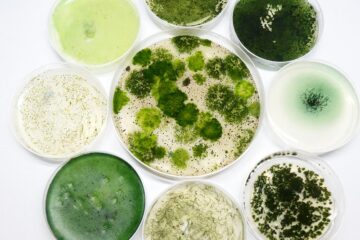 Cyanobacteria: Small Candidates …
… as Great Hopes for Medicine and Biotechnology In the coming years, scientists at the Chair of Technical Biochemistry at TU Dresden will work on the genomic investigation of previously…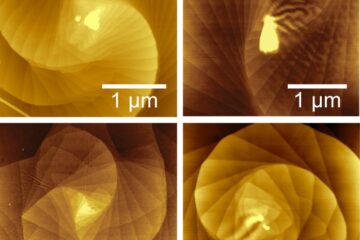 Do the twist: Making two-dimensional quantum materials using curved surfaces
Scientists at the University of Wisconsin-Madison have discovered a way to control the growth of twisting, microscopic spirals of materials just one atom thick. The continuously twisting stacks of two-dimensional…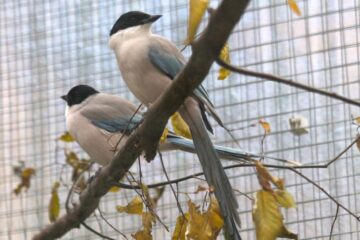 Big-hearted corvids
Social life as a driving factor of birds' generosity. Ravens, crows, magpies and their relatives are known for their exceptional intelligence, which allows them to solve complex problems, use tools…