New Research Establishes Genetic Associations In Hepatitis C
Hepatitis C Virus (HCV), as a major agent of non-A, non-B hepatitis (NANBH), has been described as an insidious disease and a silent epidemic, mainly because the infection is often sub-clinical. Acute infection is recognized in a minority of patients and in most cases the virus results in chronic infections taking 10-20 years before the emergence of liver disease. In the US, almost four million individuals are infected and up to 170 million worldwide.
Background
An imbalance in helper T-cell type-1 (Th1) and type-2 (Th2) cytokines has been suggested as playing an important role in the cause of chronic viral infections, but this issue is not resolved in patients with hepatitis C virus (HCV) infection. Inflammation of the portal and portal areas is a common feature of chronic hepatitis C. Antigen presenting dendritic, or "tree-like," cells are located in the portal area, and infiltrating T-cells are initially exposed to infected hepatocytes in the peripheral area. Thus, these areas could be sites of the initial processes of the immune response in chronic hepatitis C.
The pathogenesis of hepatitis C virus associated liver injury involves many genes from multiple pathogenic pathways. Blockade of CC-chemokine receptor 5 (CCR5) has been proposed as therapy for HIV-1. Therefore, an examination was conducted to determine if the CCR5-delta32 homozygous genotype has phenotypic expression other than those related to HIV-1. Other genes associated with viral infection (RANTES, CD4), and in inflammation (Interleukin1B) were also reviewed for their possible association.
Hepatitis C virus (HCV) is commonly seen in the Coachella Valley of Southern California. Genetic Research institute of the Desert (GRID), a nonprofit research center was established in the Coachella valley with a goal to investigate genetic aspects of cancer, as well as infectious and some neurological diseases. This research effort focused on the genetic variants in the HCV group of patients compared to normal healthy individuals. Genetic association could determine the drug responsiveness and aid in treatment; accordingly, a research objective was to determine genetic variants associated with the disease and to find the multiple allelic associations of these genes. The associated genes can be used as prognostic markers, as well as help design drug for hepatitis.
A New Study
The authors of "Multiple Gene Associations In Hepatitis 'C' Infection, " are Radhika Gade-Andavolu, PhD from Genetic Research Institute of the Desert, Rancho Mirage, Gary Annunziata, DO, and Lawrence A. Cone, MD, DSc, are from the Eisenhower Medical Center, Rancho Mirage, CA. Their findings are being presented at Experimental Biology 2003, a meeting sponsored by the American Physiological Society, being held April 11-15, 2003, at the San Diego Convention Center, San Diego, CA.
Methodology
Patients seeking treatment at Infectious Diseases and Gastroenterology clinics
at the Eisenhower Medical center participated in this research. After informed consent was obtained blood was drawn from patients; DNA was isolated from the blood and used for analysis. Genomic DNA from 26 hepatitis C patients and 318 healthy controls was subjected for PCR analysis to determine the genotypes of four genes.
Results
In this study, the frequency of the SNP's of IL1B and RANTES, a 32bp deletion in CCR5 and CD4 pentanucleotide repeat polymorphisms was evaluated. The findings were reviewed for association of various genotypes with respect to disease onset and severity scores, and a statistical analysis was done.
Out of the four genes studied in patients, only CD4 repeat (p= 0.006) was highly significant with respect to controls. With the onset of disease relative to age, CD4 (p= 0.02) and IL-B (p= 0.012) were significant, while CCR5 delta 32mutation showed significance with severity score (p=0.08). IL-1B and RANTES genes showed positive correlation (p= 0.04) with pair wise bivariate analysis.
Conclusions
These preliminary findings with CD4 indicate a correlation between dominant Th1 response and disease activity and progression suggesting a possible role of intrahepatic CD4 T cells in hepatic injury of HCV infection. In addition the findings of CCR5, IL1B and its significant correlation with RANTES suggests their possible roles in the immune response to HCV infection in and around the portal area by attracting naïve and active T-cells. This research will continue with the addition of more genes and the target set numbers of genes are to be pooled to ascertain the risk.
Media Contact
Donna Krupa
American Physiological Society
All latest news from the category: Health and Medicine
This subject area encompasses research and studies in the field of human medicine.
Among the wide-ranging list of topics covered here are anesthesiology, anatomy, surgery, human genetics, hygiene and environmental medicine, internal medicine, neurology, pharmacology, physiology, urology and dental medicine.
Back to home
Newest articles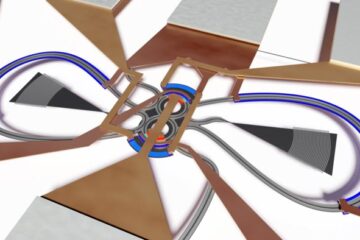 Frequency translating add/drop filters designed for on-chip light manipulation
New filters could benefit data communication, quantum information processing and optical neural networks. Researchers report the development of frequency translating add/drop filters based on electro-optically modulated photonic molecules. The new…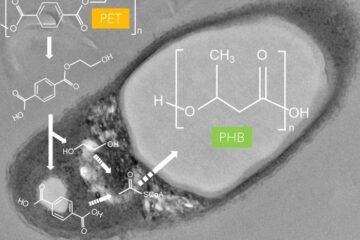 How a bacterium may help solve the plastic pollution crisis
Researchers from Nara Institute of Science and Technology find that the bacterium Ideonella sakaiensis can not only degrade petroleum-based plastics but can also sustainably produce biodegradable plastics. Plastic pollution is…
New technique paves the way for perfect perovskites
Next-gen solar material could outshine other solar cells. An exciting new solar material called organic-inorganic halide perovskites could one day help the U.S. achieve its solar ambitions and decarbonize the…