Forest Fragmentation May Increase Lyme Disease Risk
Patchy woods-common in cities and suburbia, and even in rural areas-may have more Lyme disease-carrying ticks, which could increase risk of the disease in these forest remnants, scientists have found. While forest fragments generally have fewer species than continuous habitat does, some species actually fare better in small patches, according to biologist Felicia Keesing of Bard College in Annandale, NY, and her colleagues. Lyme disease incidence is rising in the United States, and is in fact far more common than West Nile fever and other insect-borne diseases. Forest fragmentation could explain the increase.
"This research is important because it gives us a new way of looking at the transmission of diseases, and shows us that human health is affected by the local ecology, and by landuse practices," said Michael Bowers, program director in the National Science Foundation (NSF)'s division of environmental biology, which funded the research.
White-footed mice, for example, are more abundant in forest fragments in some parts of the country, likely because fewer predators and competitors remain there. These mice are particularly abundant in patches smaller than about five acres, which could spell trouble for people living nearby: the mice are the main carriers of Lyme disease-causing bacteria. In eastern and central United States, Lyme disease is contracted via blacklegged ticks that feed on infected mice, and then transmit the bacteria when the ticks bite people. As a result, said Keesing, Lyme disease is concentrated in areas where people live near forests with blacklegged ticks.
To find out whether forest patchiness could increase the risk of Lyme disease, Keesing and colleagues Brian Allan of Rutgers University in New Brunswick, NJ, and Richard Ostfeld of the Institute of Ecosystem Studies in Millbrook, NY, studied blacklegged ticks in 14 forest patches made up mostly of maple trees, and ranging from 1.7 to about 18 acres, in Dutchess County. Dutchess County, located in southeastern New York, is now the location with the highest number of people infected with Lyme disease in the United States.
The researchers found that smaller forest fragments had more infected ticks, which could translate to more Lyme disease. Forest patches that were smaller than three acres had an average of three times as many ticks than did larger fragments and seven times more infected ticks. As many as 80 percent of the ticks in the smallest patches were infected, the highest rate the scientists have seen. Although larval ticks hatch in an uninfected condition, they promptly seek a blood meal. In small forest patches, that meal will likely come from white-footed mice, said Keesing.
"Our results suggest that efforts to reduce the risk of Lyme disease should be directed toward decreasing fragmentation of deciduous forests of the northeastern United States into small patches, particularly in areas with a high incidence of Lyme disease," said Keesing. "The creation of forest fragments smaller than five acres should especially be avoided."
The scientists' results were published in the February 2003 issue of the journal Conservation Biology.
NSF Program Officer: Michael Bowers, (703) 292-8481, mbowers@nsf.gov
NSF is an independent federal agency that supports fundamental research and education across all fields of science and engineering, with an annual budget of nearly $5 billion. NSF funds reach all 50 states through grants to nearly 2,000 universities and institutions. Each year, NSF receives about 30,000 competitive requests for funding, and makes about 10,000 new funding awards. NSF also awards over $200 million in professional and service contracts yearly.
All latest news from the category: Health and Medicine
This subject area encompasses research and studies in the field of human medicine.
Among the wide-ranging list of topics covered here are anesthesiology, anatomy, surgery, human genetics, hygiene and environmental medicine, internal medicine, neurology, pharmacology, physiology, urology and dental medicine.
Back to home
Newest articles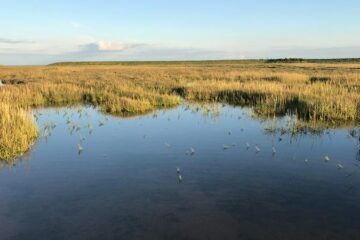 Being prepared for storm surges on the Baltic Sea coast
Kiel researchers evaluate the future protection potential of dikes and show flooding scenarios for the German Baltic Sea coast until 2100. The record storm surge in October 2023 caused severe…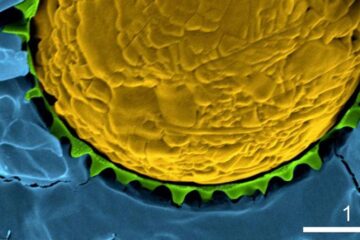 Protected droplets a new transport route for medicines
Microgels form a thin protective shell around a droplet until the temperature rises above 32 degrees. Then the microgels shrink and the droplet dissolves in the surrounding liquid. A study…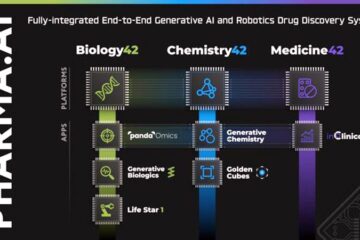 Insilico Medicine showcases latest AI drug discovery platform breakthroughs
Insilico Medicine ("Insilico"), an artificial intelligence (AI)-driven, clinical stage biotechnology company and  leader in AI drug discovery platform technology, is hosting three webinars unveiling its latest technology breakthroughs Nov. 28-30,…