First results from novel anti-angiogenic drug trial in patients
'Surprisingly effective' says French research team
A new drug that targets tumour blood vessels has produced a surprisingly effective response in its first patient study – shrinking the tumours in a number of patients treated so far, according to researchers carrying out the study at the Institut Gustave Roussy in Villejuif, France.
The drug, SU011248[1], which is given in capsule form, is a signal transduction inhibitor designed to act against several abnormally behaving enzymes along the cellular signalling pathway.[2]
Results of the first Phase I study were presented today (Wednesday 20 November) at the EORTC-NCI-AACR[3] Symposium on Molecular Targets and Cancer Therapeutics, in Frankfurt.
Patients in the study had a range of advanced cancers[4], which had failed to respond to all other therapies: in many cases at least three different types of treatment had been tried.
Lead researcher Dr Eric Raymond told a news briefing: "Any activity in this situation is very promising since everything else has failed. But, we did not expect to see such a high number of responses[5] in a range of cancers."
He said that the Phase I study would continue for the next six months or so. Phase II and III studies would start immediately afterwards and would include a formal analysis of the response rate – an analysis that was inappropriate for the Phase I study, which began with very low doses of the drug.
The drug is a newcomer in the field of anti-angiogenics – drugs designed to damage tumours by attacking the network of blood vessels that 'feed' them. Although it has been a major research field over the last decade or more, angiogenesis has not so far lived up clinically to its early research promise. But, the response in this study provides evidence that anti-angiogenics may yet have a future.
Dr Raymond said: "Initially we thought that the drug would be an angiostatic agent that stabilises tumours, rather than an angiotoxic agent that actively shrinks tumours. Angiostatic compounds were associated with a low level of response, but angiotoxics are much more promising in inducing responses. We were happily surprised right from the first patient response – a reduction of more than 50% in the tumour for six months in someone with a renal cancer that had recurred and who also had adrenal and lung secondaries that had not responded to immunotherapy."
The drug has shown activity in a range of tumours, including renal and gastro-intestinal cancers, so the researchers believe that it may be suitable for other tumour types beyond those in the Phase I study. "It seems that the drug is killing the blood vessels into tumours regardless of the tumour type," Dr Raymond said.
However, it did not appear effective against brain metastases, indicating that, like many drugs, it may not be able to pass across the blood-brain barrier.
Dr Raymond said that a lot more work needed to be done on dosing and on toxicity as the drug affected normal blood vessels as well as tumour vessels. It was also vital to get information on toxicity after repeated treatment cycles to avoid discovering late delayed cumulative side effects.
Among the side effects already seen were two unusual phenomena. The drug tanned the skin in several patients, turning it a golden colour (the drug is yellow and accumulates in the skin). But this effect wore off within a week of stopping treatment. Patients with high plasma levels of the drug suffered progressive hair discoloration. But this too was reversible. Dr Raymond said that the discoloration was likely to be due to the drug's effect in inhibiting the MAP kinase signalling pathway and preventing the activation of a gene that triggers melanin activity.
He concluded that if the drug's activity held up in further trials it had the potential to be a potent new weapon. "It is one of the first angiotoxic drugs with anti-tumour effects. In fact, we had too much effect in higher doses in some patients resulting in tumour necrosis that required surgery. So this drug is teaching us a lot about the potential efficacy and, just as important, about the adverse effects of new anti-angiogenic agents."
###
Notes:
[1] SU011248 is a novel orally bioavailable indolinone developed by Sugen, a California-based company that was acquired in 1999 by Pharmacia.
[2] The drug inhibits activity of the following enzymes: VEGFR (Flk-1KDR), PDGFR alpha and ß, Flt3, c-kit tyrosine kinase
[3] EORTC [European Organisation for Research and Treatment of Cancer; NCI [National Cancer Institute]; AACR [American Association for Cancer Research].
[4] Cancers included in the study were: renal, non small-cell lung, neuro-endocrine, uterine, angiosarcoma, mesothelioma, pancreatic, breast, colorectal and nasopharyngeal.
[5] Response was defined as a reduction in tumour volume of more than 50% as measured by CT scan.
Further information:
Margaret Willson (media information officer)
Tel: 44-153-677-2181
Fax: 44-153-677-2191
Mobile: 44-797-385-3347
Email:m.willson@mwcommunications.org.uk
From: 16:00hrs CET Monday 18 November to 17:00hrs CET Friday 22 November
EORTC-NCI-AACR symposium press office:
Tel: 49-697-5757-3294
Fax: 49-697-5757-3451
All news from this category: Health and Medicine
This subject area encompasses research and studies in the field of human medicine.
Among the wide-ranging list of topics covered here are anesthesiology, anatomy, surgery, human genetics, hygiene and environmental medicine, internal medicine, neurology, pharmacology, physiology, urology and dental medicine.
Back to the Homepage
Latest posts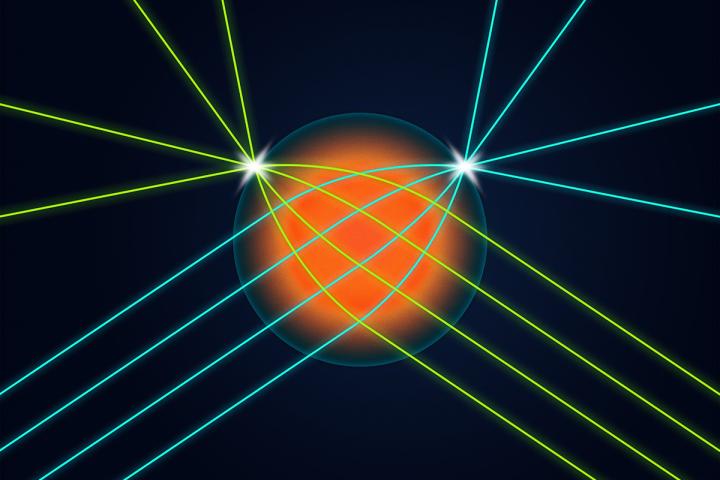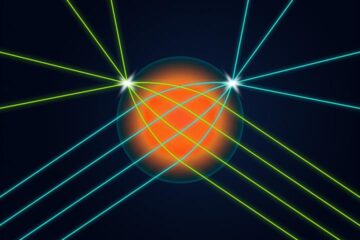 Researchers confront optics and data-transfer challenges with 3D-printed lens
Researchers have developed new 3D-printed microlenses with adjustable refractive indices – a property that gives them highly specialized light-focusing abilities. This advancement is poised to improve imaging, computing and communications…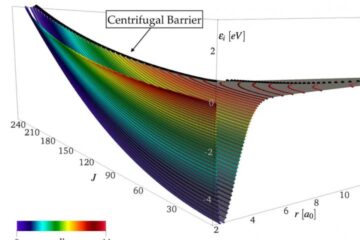 Research leads to better modeling of hypersonic flow
Hypersonic flight is conventionally referred to as the ability to fly at speeds significantly faster than the speed of sound and presents an extraordinary set of technical challenges. As an…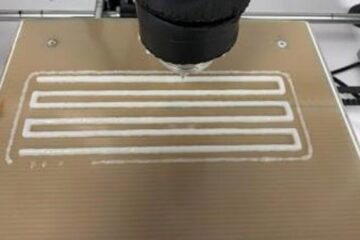 Researchers create ingredients to produce food by 3D printing
Food engineers in Brazil and France developed gels based on modified starch for use as "ink" to make foods and novel materials by additive manufacturing. It is already possible to…