Inaccurate arsenic test kits jeopardize water safety in Bangladesh and India
Thousands in southern Asia could be drinking arsenic-contaminated water from wells that are falsely labeled safe, while precious good water sits untapped in wells that are wrongly marked unsafe — a dire disparity for countries where water can be more valuable than gold.
A new study of wells in Bangladesh and West Bengal, India, suggests the arsenic test kits used by field workers are frequently inaccurate, producing scores of incorrectly labeled wells. The findings were published this month on the Web site of Environmental Science & Technology, a peer-reviewed journal of the American Chemical Society, the world's largest scientific society. The print version of the paper is scheduled for the Dec. 15 edition of the journal.
Researchers analyzed 2,866 water samples from wells that were previously labeled by field workers. They found that a large percentage of the wells were labeled erroneously.
Shallow wells, known as tubewells, are commonly used in Bangladesh and India to avoid the region's surface water, much of which contains bacteria that can cause waterborne diseases like cholera. Beginning in the 1970s, international aid organizations dug millions of tubewells, and the program was basically successful in providing bacteria-free water. But officials soon found that the tubewells were reaching groundwater containing high levels of arsenic.
Arsenic is a slow poison; studies have linked long-term exposure to several types of cancer, according to the U.S. Environmental Protection Agency. The World Health Organization advocates a maximum arsenic level in water of 10 micrograms per liter — the standard currently used by the EPA — but many developing countries still use a standard of 50 micrograms per liter.
By 1993, the Bangladesh Department of Public Health Engineering had reported widespread signs of arsenic poisoning and blamed tubewell water. WHO called it the largest mass poisoning of a population in history. Similar problems have recently surfaced in other countries in the region, including India, Vietnam, Cambodia, Nepal and Myanmar (formerly Burma).
In 1997, the World Bank, WHO, UNICEF and other international organizations undertook a massive project to test every tubewell in Bangladesh and the surrounding area using field kits. Many wells were labeled with paint to indicate their viability: green for safe water (containing under 50 micrograms per liter of arsenic) and red for unsafe water.
"We have been surveying in arsenic-affected areas of Bangladesh since 1996," says Dipankar Chakraborti, Ph.D., head of the School of Environmental Studies at Jadavpur University in Calcutta, India, and lead author of the paper. He and his colleagues often heard stories from villagers about mislabeled wells. One villager reportedly brought two glasses of water for testing to field workers who had labeled the wells; one glass was declared safe by the workers and the other was declared unsafe. The villagers then proceeded to assault the workers, Chakraborti says. Both samples had apparently been taken from the same well.
The researchers began testing tubewells themselves with a technique called flow injection hydride generation atomic absorption spectrometry (FI-HG-AAS) — a fast and sensitive method performed in a laboratory setting. They found random errors in the labeling of tubewells, which led them to begin the systematic study reported in the current paper.
They found that nearly 50 percent of the wells painted red by field workers actually contained safe drinking water, according to their lab technique. Only 7.5 percent of the green wells turned out to be unsafe.
The point, the researchers emphasize, is that the field kits appear to be random and qualitative — not appropriate for large-scale testing initiatives with such important health, economic and environmental impacts.
The field kits are difficult to read with precision and often are not suitably accurate for this type of measurement — the majority of the analyses in Bangladesh were done before 2000, using a test kit with a minimum detection level of 100 micrograms per liter.
Chakraborti recommends using the FI-HG-AAS analysis because it not only provides more accurate readings, but there are also environmental impacts from the field kits that are not a concern in the lab. The field kits require relatively large quantities of toxic chemicals that must be disposed of, he says, but the lab technique uses a "micro-assay" technique with much less need for chemicals.
The lab technique can also be less expensive than the field kit method, Chakraborti says. "Cost is an important consideration but [it] requires comparison with the even higher cost of falsely labeling a well as unsafe," the researchers write. "Given the scarcity of uncontaminated water the mislabeling of 50 [percent] of safe wells has a major socioeconomic impact."
The School of Environmental Studies is a self-funded institute within Jadavpur University, which is operated solely on money earned from selling its expertise.
Media Contact
Beverly Hassell
EurekAlert!
All news from this category: Health and Medicine
This subject area encompasses research and studies in the field of human medicine.
Among the wide-ranging list of topics covered here are anesthesiology, anatomy, surgery, human genetics, hygiene and environmental medicine, internal medicine, neurology, pharmacology, physiology, urology and dental medicine.
Back to the Homepage
Latest posts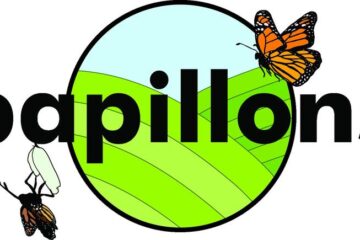 New EU project on effects of micro- and nanoplastics in agriculture
The University of Bayreuth is a partner in the new European "PAPILLONS" consortium for micro- and nanoplastics research in agriculture. 20 universities and research institutions from 12 countries will jointly…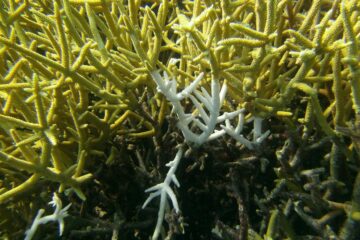 Coral on the Red List of Endangered Species
The traits of coral species that have become extinct during the last few million years do not match those of coral species deemed at risk of extinction today. In a…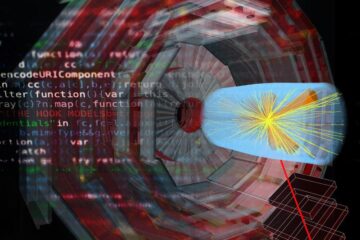 Seeking a faster pathway to synthetic data
Helmholtz Association funds project for data acquisition using neural networks. In addition to experimentally generated data, fundamental research in physics also works with synthetically generated data. Acquisition of such data…