Targeting bone metastasis and hypercalcemia
Most cancer patients are not killed by their primary tumors but succumb to metastatic disease. The most common human cancers–lung, breast, and prostate–frequently spread to bone, causing suffering and morbidity through pain, fractures, and nerve compression syndromes.
Tumor cells enter bones through blood and lymphatic vessels. In order to establish bone metastases, they have to influence bone metabolism. Most breast cancers that spread to bone express high levels of parathyroid hormone related protein, or PTHrP, a molecule that promotes bone breakdown. Scientists believe that the bone breakdown caused by PTHrP starts a vicious cycle: cross-talk between the tumor cells and the osteoclasts, cells that specialize in breaking down bone, ultimately leads to more and more bone loss and more and more aggressive growth of the tumor.
Consistent with this scenario, inhibition of osteoclast activity not only decreases bone lesions but also reduces tumor burden in animals. Preliminary results from human patients treated with bisphosphonates, a group of drugs also used to prevent and treat osteoporosis, suggest that the same might be true in humans.
An article in the November 18 issue of the Journal of Clinical Investigation focuses on direct inhibition of PTHrP, the molecule that is believed to play a critical role in starting the vicious cycle in most breast cancers that metastasize to bone.
Wolfgang Gallwitz and colleagues (of Osteoscreen Ltd in San Antonio, Texas) identified two compounds that inhibit PTHrP production in human breast cancer cells. In animal models, the compounds did reduce metastatic bone breakdown, and compared favorably with bisphoshonates. The mode of action of the two classes of drugs is different–the new compounds inhibit PTHrP production and secretion by the tumor cells whereas bisphosphonates inhibit osteoclasts–which suggests that the two drugs might have synergistic effects when used in combination.
In an accompanying Commentary, T. John Martin, of St. Vincent's Institute of Medical Research in Melbourne, Australia, discusses the findings in the context of our understanding of bone metabolism and comments on potential therapeutic benefits and risks of PTHrP inhibitors in cancer.
PTHrP secretion by tumor cells frequently causes another complication in cancer patients, namely elevated calcium levels. The excess calcium comes on the one hand from increased breakdown of bone, and on the other from increased retention of calcium by the kidney. Hypercalcemia occurs in an estimated 10-20% of cancer patients and is the most common life-threatening metabolic abnormality associated with neoplastic disease. Mouse studies performed by Gallwitz and colleagues suggest that their PTHrP inhibitors have potential in the treatment of hypercalcemia as well.
CONTACT:
Wolfgang E. Gallwitz
OsteoScreen, Inc.
Suite 201
2040 Babcock Road
San Antonio, TX 78229
USA
Phone 1: 210-614-0770
Fax 1: 210-614-0797
E-mail: gallwitz@osteoscreen.com
ACCOMPANYING COMMENTARY:
Manipulating the environment of cancer cells in bone: a novel therapeutic approach
CONTACT:
T. John Martin
St. Vincent's Institute of Medical Research
9 Princes Street
Fitzroy, Melbourne, Victoria 3065
AUSTRALIA
PHONE: 61-3-9288-2480
FAX: 61-3-9416-2676
E-mail: j.martin@medicine.unimelb.edu.au
Media Contact
Brooke Grindlinger, PhD
EurekAlert!
Alle Nachrichten aus der Kategorie: Health and Medicine
This subject area encompasses research and studies in the field of human medicine.
Among the wide-ranging list of topics covered here are anesthesiology, anatomy, surgery, human genetics, hygiene and environmental medicine, internal medicine, neurology, pharmacology, physiology, urology and dental medicine.
Zurück zur Startseite
Neueste Beiträge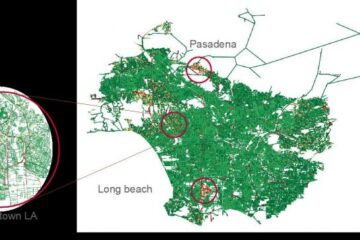 New machine learning tool tracks urban traffic congestion
UBER driver data helps track and potentially alleviate urban traffic congestion. A new machine learning algorithm is poised to help urban transportation analysts relieve bottlenecks and chokepoints that routinely snarl…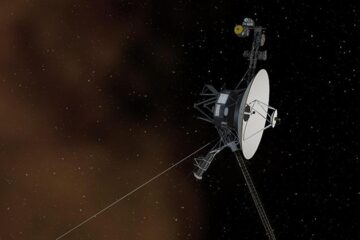 Voyager spacecraft detect new type of solar electron burst
Physicists report accelerated electrons linked with cosmic rays. More than 40 years since they launched, the Voyager spacecraft are still making discoveries. In a new study, a team of physicists…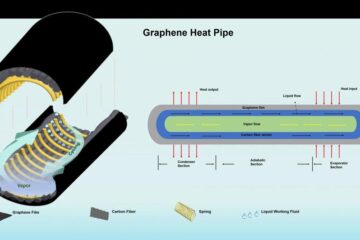 Cooling electronics efficiently with graphene-enhanced heat pipes
Researchers at Chalmers University of Technology, Sweden, have found that graphene-based heat pipes can help solve the problems of cooling electronics and power systems used in avionics, data centres, and…