New statement proposes ways to stop deadly drug errors among heart, stroke patients
Better educating physicians, using computers to order drugs and improving the system for policing inappropriate medication use can help reduce potentially deadly errors among cardiovascular patients, according to a new American Heart Association scientific statement published in today's Circulation: Journal of the American Heart Association.
Several reports have blamed medical errors for thousands of adverse events and deaths among patients in recent years. One study estimates that medical errors occur in 3.7 percent to 16.6 percent of hospitalized patients, contributing to at least 44,000 deaths in the United States each year. Data on deaths due to medical errors involving heart disease and stroke patients is more limited, but a small study of 182 deaths from cerebrovascular disease, pneumonia or heart attack suggests that 14 percent to 27 percent of the deaths may have been avoidable.
Additionally, a study of 203 cases of cardiac arrest concluded that about 7 percent of the arrests may have been prevented, says Jane E. Freedman, M.D., a member of the American Heart Association's Committee on Acute Cardiac Care and lead author of the statement. Medication error was the most common cause of potentially preventable arrest, occurring in 44 percent of cases. Mistakes can be made while prescribing, transcribing, dispensing, administering or monitoring medication. Sometimes the incorrect drug is prescribed or dispensed, while other times drug dosages are so high that they are toxic. Another error is creating a dangerous combination with other drugs.
Noting the small size of the studies, Freedman says, "There really isn't any good general data regarding death caused by medication error among cardiovascular patients. But whatever the exact figures are, it is clear from what we know that patient safety can be improved.
"We need to figure out how to best police errors and develop a system to evaluate how big a problem medical errors are in cardiac care," says Freedman, an associate professor of medicine, pharmacology and experimental therapeutics at Boston University School of Medicine.
According to The National Coordinating Council for Medication Error and Prevention, a medication error is ". . .any preventable event that may cause or lead to inappropriate medication use or patient harm, while the medication is in the control of the health care professional, patient, or consumer."
Recommendations for reducing deaths due to medication error highlighted in the statement include: · Improve reporting of medication errors.
Staff self-reporting, currently the most common method of reporting errors, catches fewer than half of adverse events, Freedman says. "Many doctors are afraid of litigation, a dilemma that must be addressed as part of the overall solution."
· Develop a system to control errors.
"Computers are helping," Freedman says. "Some hospitals, for example, have computerized systems that say, 'Don't use these two drugs together.'"
Other suggestions: Use streamlined protocols that consider all recent drugs the patient has been prescribed. Also, use standardized order forms that include prompts to record a patient's weight if needed to calculate the correct dosage.
· Improve education.
"We have to better train doctors to be aware of drugs with similar names," she says. For example, the calcium channel blocker Cardene can be confused with the calcium channel blockers Cardizem or Cardizem SR, or the narcotic codeine.
Physicians should refer to fibrinolytic or clot-dissolving drugs by their full generic or brand names and avoid abbreviations even in their handwritten orders.
Doctors also need to be educated about using newer medications. For example, if a new, low-molecular weight heparin is substituted for traditional unfractionated heparin, the dosage of other medications may change too, she notes.
· Address errors of omission.
"While not always considered a safety error, this is a big problem in cardiac care," Freedman says. "Studies show that not everyone leaving the hospital who should be getting potentially lifesaving medications such as beta blockers or aspirin are getting them."
Finally, Freedman says, adverse events occur due to poor handwriting. "If you scribble a prescription rather than type it, the chances of medication error are so much greater," she says. "This error should never happen."
Coauthors are Richard C. Becker, M.D.; Jesse E. Adams, M.D.; Steven Borzak, M.D.; Robert L. Jesse, M.D.; L. Kristin Newby, M.D.; Patrick O'Gara, M.D.; John C. Pezzullo, M.D.; Richard Kerber, M.D.; Bernice Coleman, M.D.; Joseph Broderick, M.D.; Sally Yasuda, M.D.; and Christopher Cannon, M.D.
Media Contact
Carole Bullock
EurekAlert!
Alle Nachrichten aus der Kategorie: Health and Medicine
This subject area encompasses research and studies in the field of human medicine.
Among the wide-ranging list of topics covered here are anesthesiology, anatomy, surgery, human genetics, hygiene and environmental medicine, internal medicine, neurology, pharmacology, physiology, urology and dental medicine.
Zurück zur Startseite
Neueste Beiträge
Scientists solve big limitation of stratospheric balloon payloads
How do you cool a large telescope to absolute zero while flying it from a huge balloon at 130,000 feet? Nearly all photons emitted after the Big Bang are now…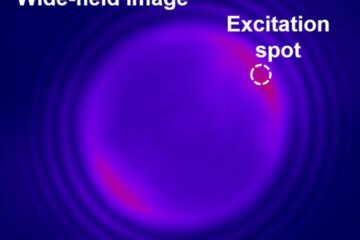 Pumping a nanoparticle to lase at low power
A single nanoparticle can act like a laser at low power but still emit a sharp signal. Lasers are used in a range of everyday devices, harnessing the power of…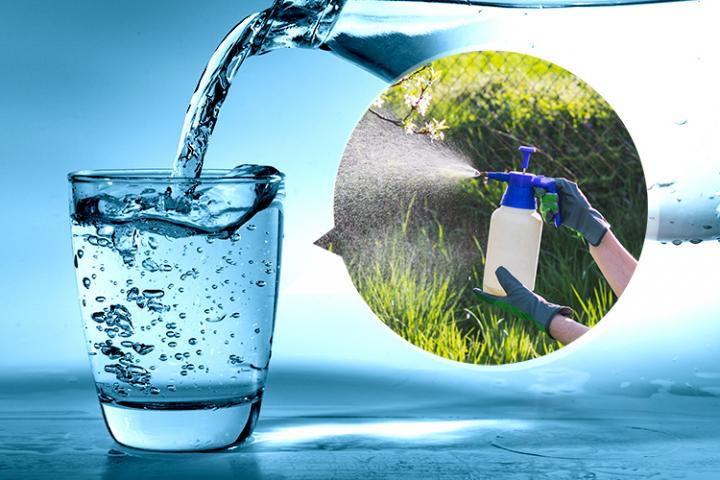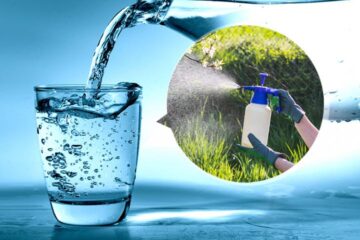 Ultrasensitive transistor for herbicide detection in water
A new polymer-based, solid-state transistor can more sensitively detect a weed killer in drinking water than existing hydrogel-based fluorescence sensor chips. The details were published in Chemistry-A European Journal. The…