New technique lets doctors examine milk ducts for breast problems
A new technique enables doctors to directly examine the lining of milk ducts in the breast for early signs of cancer and other abnormalities, according to research at Washington University School of Medicine in St. Louis. The researchers used the technique, known as ductoscopy, to detect breast abnormalities in women with a condition called pathologic nipple discharge (PND).
The findings are published in the October issue of the journal Surgery.
"This technique is more successful than anything we've had in the past for identifying and localizing abnormalities in the breast in women with pathologic nipple discharge," says first author Jill Richardson Dietz, M.D., assistant professor of surgery and a breast surgeon at the Siteman Cancer Center at Washington University School of Medicine and Barnes-Jewish Hospital. "Ductoscopy helps the surgeon find the lesion, take it out and save normal breast tissue."
According to Dietz, the technique also may help surgeons detect and treat breast cancer — more than 80 percent of which arises in milk ducts.
PND is a clearish bloody discharge from a milk duct. Only a small percentage of women experience the problem, and fewer than 5 percent of those show signs of cancer. Most often, PND is caused by benign changes such as the growth of tiny polyps, known as papillomas, in the ducts.
Doctors traditionally treat the condition by surgically removing the ductal system that is releasing the fluid, but it often is difficult to locate the abnormal tissue within the breast. For example, ductograms, flat, two-dimensional mammograms that use a dye injected into the duct at the nipple, may not precisely or completely locate abnormalities. Alternatively, surgeons sometimes insert a fine fiber-like probe into the problem duct and remove the tissue around the probe, or they may remove all the ducts behind the nipple.
These procedures often require an educated guess about the location of unhealthy tissue within the breast and often result in removal of a relatively large amount of healthy tissue as well.
During ductoscopy, the surgeon threads a hollow tube about 1 mm in diameter into the affected milk duct. The tube enables the surgeon to view the duct lining directly on a television monitor to locate and inspect the unhealthy tissue. It also serves as a guide to remove the abnormal duct. The technique spares as much normal breast tissue as possible and leaves patients with less pain and numbness.
Dietz, along with colleagues at The Cleveland Clinic Foundation, tested ductoscopy on 119 women with PND. Ducts affected by PND become dilated and enlarged, which simplifies insertion of a ductoscope. The procedure was successful in 87 percent of participants. Four percent showed signs of breast cancer and the remainder were diagnosed with polyps and other benign disorders.
Seventy patients received both a ductogram and ductoscopy. Ductograms identified abnormalities in 53 of these women while ductoscopy revealed abnormalities in 63 patients.
"This suggests that we can localize abnormalities better with ductoscopy than we can with ductograms," says Dietz.
In addition, ductoscopy revealed multiple abnormalities deep within the breast that likely would have been missed and left behind using standard procedures, she says.
Next, Dietz will apply ductoscopy to women without PND who are at high risk for breast cancer. If that study is successful, she says, it may one day be possible to treat these cancers with chemotherapy applied only to the duct.
"Ductoscopy may become valuable not only for the detection and diagnosis of breast cancer but also for its early treatment," says Dietz.
Dietz JR, Crowe JP, Grundfest S, Arrigain S, Kim JA. Directed-duct excision using mammary ductoscopy in patients with pathological nipple discharge. Surgery, 132(4), 582-588, October 2002.
This research was funded in part by a grant from Acueity, Inc., Larkspur, Calif.
The full-time and volunteer faculty of Washington University School of Medicine are the physicians and surgeons of Barnes-Jewish and St. Louis Children's hospitals. The School of Medicine is one of the leading medical research, teaching and patient-care institutions in the nation. Through its affiliations with Barnes-Jewish and St. Louis Children's hospitals, the School of Medicine is linked to BJC HealthCare.
Media Contact
Darrell E. Ward
EurekAlert!
Alle Nachrichten aus der Kategorie: Health and Medicine
This subject area encompasses research and studies in the field of human medicine.
Among the wide-ranging list of topics covered here are anesthesiology, anatomy, surgery, human genetics, hygiene and environmental medicine, internal medicine, neurology, pharmacology, physiology, urology and dental medicine.
Zurück zur Startseite
Neueste Beiträge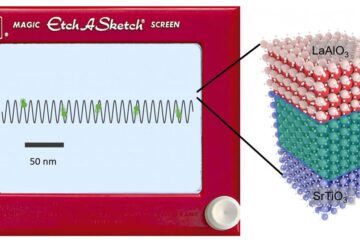 Pitt researchers create nanoscale slalom course for electrons
Professors from the Department of Physics and Astronomy have created a serpentine path for electrons. A research team led by professors from the Department of Physics and Astronomy have created…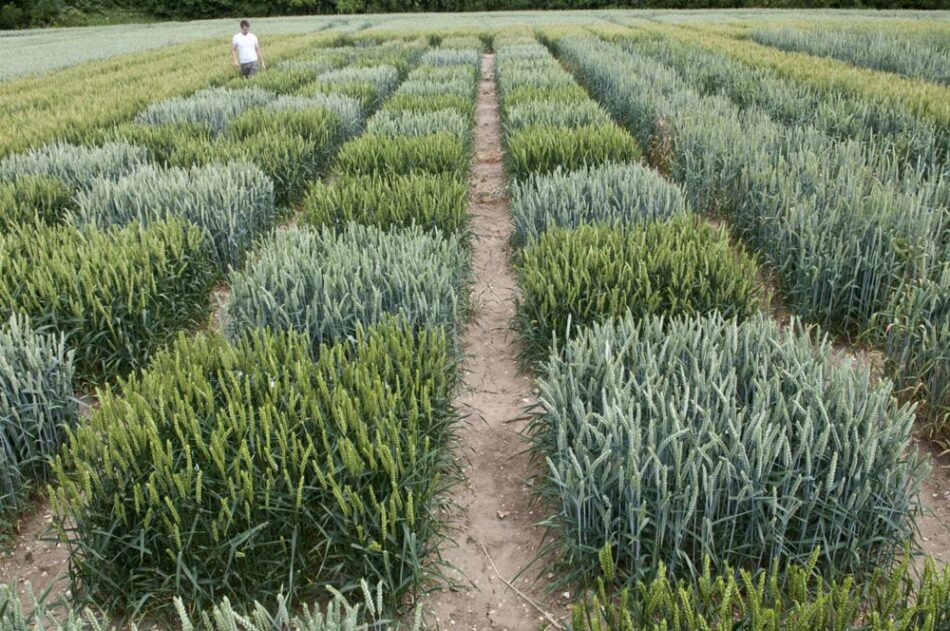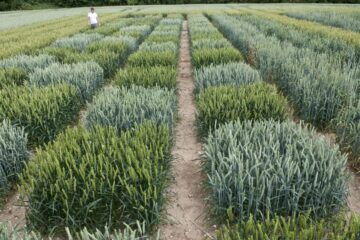 Novel haplotype-led approach to increase the precision of wheat breeding
Wheat researchers at the John Innes Centre are pioneering a new technique that promises to improve gene discovery for the globally important crop. Crop breeding involves assembling desired combinations of…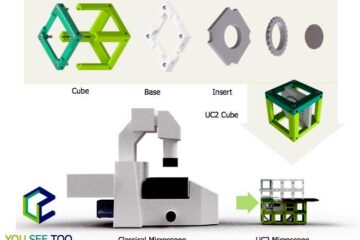 A microscope for everyone
Jena researchers develop open-source optical toolbox. The open-source system from the 3D printer delivers high-resolution images like commercial microscopes at hundreds of times the price. Modern microscopes used for biological…