New role for immune system player may help improve cancer vaccines
Researchers have discovered that a molecule best known for its anti-microbial properties also has the ability to activate key cells in the immune response. This newly discovered function, reported in the Nov. 1, 2002, issue of Science*, suggests the molecule, a peptide called ß-defensin 2, may be useful in the development of more effective cancer vaccines. Scientists have found that ß-defensin 2 initiates a chain of events leading to the growth and multiplication of T cells, components of the immune system that recognize and kill foreign cells that have invaded the body.
Defensins are known to be an important component of the body's immediate response to infection. ß-defensin 2 attacks and destroys a broad range of bacteria as part of the innate immune system, the body's first line of defense against such infections.
The new finding links ß-defensin 2 to the second arm of the immune system, adaptive immunity. The adaptive immune response combats pathogens that evade the body's initial defense mechanisms. Unlike innate immunity, the adaptive immune system develops specifically in response to an infection, changing as needed to ward off each invader.
"This link between the innate and adaptive immune systems is important for our understanding of the body's ability to detect infection," said Arya Biragyn, Ph.D., National Cancer Institute (NCI) staff scientist and first author of the study. "ß-defensin 2 is likely to play an important role in the immune system's ability to recognize protein fragments from the body's own cells, including tumor cells."
Working in both mice and laboratory cell cultures, Biragyn and his colleagues found that ß-defensin 2 directly activates immune cells known as dendritic cells. Once activated, dendritic cells interact with other components of the immune system to stimulate the multiplication of a subset of T cells that will recognize and destroy infected cells. Dendritic cells can also trigger attack of tumor cells by the immune system.
"When we administered ß-defensin 2 to mice, we observed a robust response among cells involved in anti-tumor immunity," noted NCI's Larry W. Kwak, M.D., Ph.D., the senior investigator on the study. Researchers hope to take advantage of this property by incorporating ß-defensin 2 into cancer vaccines.
Cancer vaccines are an investigational therapy designed to program the body's own immune system to attack a tumor. The vaccine does this by training T cells to recognize cancerous cells. Scientists hope that adding ß-defensin 2 to such vaccines will promote the growth and multiplication of the tumor-destroying cells, improving patient response to the therapy.
Similarly, researchers hope that ß-defensin 2 will also be useful in improving AIDS vaccines in the future.
Media Contact
NCI Press Office
EurekAlert!
Alle Nachrichten aus der Kategorie: Health and Medicine
This subject area encompasses research and studies in the field of human medicine.
Among the wide-ranging list of topics covered here are anesthesiology, anatomy, surgery, human genetics, hygiene and environmental medicine, internal medicine, neurology, pharmacology, physiology, urology and dental medicine.
Zurück zur Startseite
Neueste Beiträge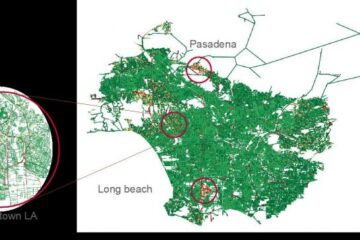 New machine learning tool tracks urban traffic congestion
UBER driver data helps track and potentially alleviate urban traffic congestion. A new machine learning algorithm is poised to help urban transportation analysts relieve bottlenecks and chokepoints that routinely snarl…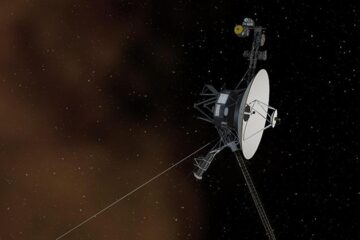 Voyager spacecraft detect new type of solar electron burst
Physicists report accelerated electrons linked with cosmic rays. More than 40 years since they launched, the Voyager spacecraft are still making discoveries. In a new study, a team of physicists…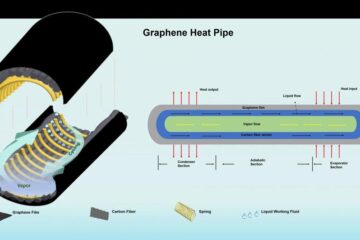 Cooling electronics efficiently with graphene-enhanced heat pipes
Researchers at Chalmers University of Technology, Sweden, have found that graphene-based heat pipes can help solve the problems of cooling electronics and power systems used in avionics, data centres, and…