Interesting lead in the treatment of Ewing`s sarcoma
Research scientists at INSERM, CNRS and the Institut Curie, in collaboration with physicians, have used a mouse model to demonstrate the efficacy of an innovative therapeutic approach to Ewing`s sarcoma: the combination of human interferon (alpha or beta) and a common anti-tumor agent, ifosfamide.
Their results were published in the November 2002 issue of Oncogene and point to an interesting lead in the development of a less intensive and more effective therapeutic strategy for Ewing`s sarcoma, a severe bone cancer occurring children and adolescents. Before holding out hope, particularly to patients with metastatic disease, whose survival rate is poor, these findings must be confirmed in clinical trials.
For several years now, Jeanne Wietzerbin and her team at the Institut Curie1 have been studying how interferons and other cytokines act on Ewing`s sarcoma. In this new study in mice, they have evaluated the anti-tumor efficacy of interferon-alpha and interferon-beta, two type I interferons, and the combination of one or other of these interferons with ifosfamide (IFO), a widely used anti-cancer agent.
Previous in vitro experiments had demonstrated the antiproliferative activity of these interferons on cell lines derived from Ewing`s sarcoma.
The next logical step was therefore to observe the in vivo activity of the interferons in so-called nude mice (immunodepressed), a relevant animal model of the disease. Ewing sarcoma cells were injected subcutaneously into the nude mice. As the mice are immunodepressed, the cells engraft and engender a solid tumor of human origin which can be used to evaluate the therapeutic potential of innovative treatments.
The administration of interferon-alpha or interferon-beta after injection of the tumor cells impaired engrafting and tumor growth. In addition, interferon-beta, and to a lesser extent interferon-alpha, delayed the growth of established tumors.
Promising synergy
Using this experimental model, the researchers also evaluated the activity of ifosfamide, which blocks DNA replication and hence cell proliferation. It was recently reported that ifosfamide, in conjunction with the chemotherapy conventionally used to treat Ewing`s sarcoma, improves the response in patients hitherto resistant to these treatments.
Jeanne Wietzerbin`s team has therefore pursued its approach in a series of experiments designed to assess the consequences of using interferon-alpha or interferon-beta combined with ifosfamide.
The results in the mouse are convincing. There was marked synergy between the interferon used and the chemotherapeutic agent, resulting in extended survival of the tumor-bearing animals: the necrosis of the tumor tissue was clearly greater than when interferon or ifosfamide was used alone. There was practically no tumor cell division, and the tumor tissue became fibrous and calcified.
It seems that the interferons sensitized the tumor cells to chemotherapy and that ifosfamide sensitized them to the antiproliferative effects of the interferons.
These observations are highly encouraging, especially as survival is poor in the advanced stages of the disease, or when the disease is metastatic at the time of diagnosis, despite intensive treatments combining surgery, chemotherapy and/or radiotherapy. Confirmation of these findings in clinical trials is now needed. The idea is to develop a new therapeutic strategy combining solely interferon and ifosfamide, to be used initially in patients resistant to conventional treatments.
Notes:
1 Jeanne Wietzerbin, director of research at CNRS, heads INSERM Unit 365 "Interferons and cytokines" at the Institut Curie
Reference
"Strong inhibition of Ewing's sarcoma xenograft growth by combination of human interferon-alpha or interferon-beta with ifosfamide"
Josiane Sancéau1, Marie-France Poupon2, Olivier Delattre3, Xavier Sastre-Garau4 and Juana Wietzerbin1
Oncogene, vol. 21, pp.7700-09, 31 October 2002
1INSERM U365, Institut Curie, 2CNRS-UMR 147, Institut Curie, 3INSERM U509, Institut Curie, 4Département de Pathologie, Institut Curie, Section Médicale
Press contacts
Institut Curie
Press Relations
Catherine Goupillon
Phone 33(0)1 44 32 40 63
service.presse@curie.fr
Iconography
Cécile Charré
Phone 33(0)1 44 32 40 51
Fax 33(0)1 44 32 41 67
Inserm
Press Office
Céline Goupil
Phone 33(0)1 44 23 60 73
presse@tolbiac.inserm.fr
Séverine Ciancia
Phone 33(0)1 44 23 60 86
CNRS
Press Office
Martine Hasler
Phone 33(0)1 44 96 46 35
martine.hasler@cnrs-dir.fr
Fax 33(0)1 44 96 49 93
Media Contact
Catherine Goupillon
Institut Curie
All news from this category: Health and Medicine
This subject area encompasses research and studies in the field of human medicine.
Among the wide-ranging list of topics covered here are anesthesiology, anatomy, surgery, human genetics, hygiene and environmental medicine, internal medicine, neurology, pharmacology, physiology, urology and dental medicine.
Back to the Homepage
Latest posts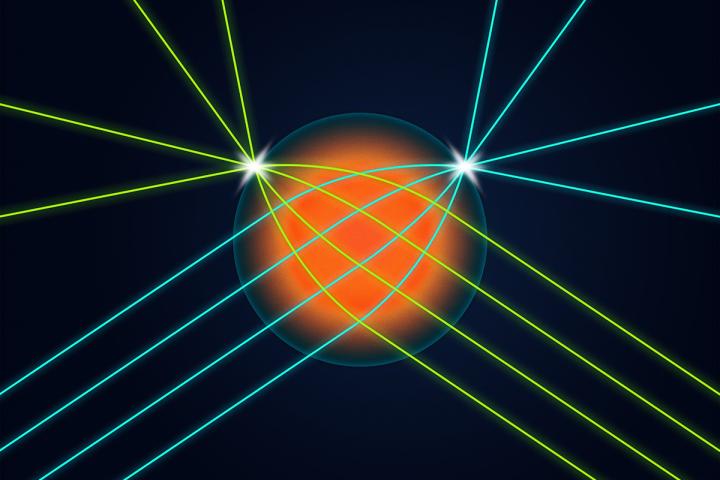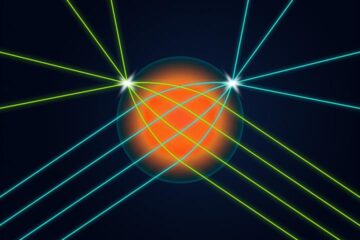 Researchers confront optics and data-transfer challenges with 3D-printed lens
Researchers have developed new 3D-printed microlenses with adjustable refractive indices – a property that gives them highly specialized light-focusing abilities. This advancement is poised to improve imaging, computing and communications…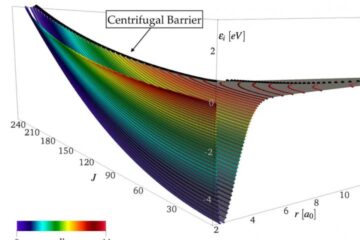 Research leads to better modeling of hypersonic flow
Hypersonic flight is conventionally referred to as the ability to fly at speeds significantly faster than the speed of sound and presents an extraordinary set of technical challenges. As an…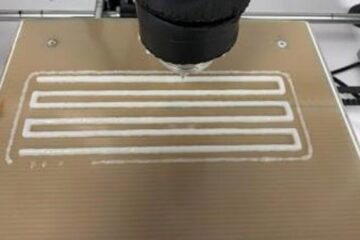 Researchers create ingredients to produce food by 3D printing
Food engineers in Brazil and France developed gels based on modified starch for use as "ink" to make foods and novel materials by additive manufacturing. It is already possible to…