University of Pittsburgh researchers link gene to depressive disorders in women
Researchers from the University of Pittsburgh Medical Center have made significant progress in identifying the first susceptibility gene for clinical depression, the second leading cause of disability worldwide, possibly providing an important step toward changing the way doctors diagnose and treat major depression that affects nearly 10 percent of the population.
Research results, which were accepted for rapid publication and published today in the American Journal of Medical Genetics, show significant evidence for linkage of unipolar mood disorders to a specific region of chromosome 2q33-35 in women. The findings suggest that a gene in this region contributes to the vulnerability of women in families afflicted with recurrent, early onset major depressive disorder (RE-MDD), to developing mood disorders of varying severity. Men with the same genetic background did not have any more chance of developing mood disorders than normal.
"We have narrowed our search for a susceptibility locus for clinical depression to a small region of chromosome 2 that constitutes only 0.01% of the human genome," said lead author George S. Zubenko, M.D., Ph.D., professor of psychiatry at the University of Pittsburgh School of Medicine and adjunct professor of biological sciences at Carnegie Mellon University. "These results confirm our earlier findings this year that the susceptibility gene in this region selectively affects the vulnerability of women, but not men, to developing severe depression."
According to Dr. Zubenko, women are twice as likely to develop depression as men, and this study provides evidence that genetic differences may account for some of that disparity. The narrow region of chromosome 2 highlighted by the researchers contains only about eight genes, including a gene called CREB1, which is an excellent candidate for a susceptibility gene for mood disorders. The CREB1 gene encodes a regulatory protein (CREB) that orchestrates the expression of large numbers of other genes that play important roles in the brain.
Alterations in CREB1 expression have been reported in the brains of patients who died with major depression, those of animal models of major depression and related disorders and in the brains of animals treated with antidepressant drugs. CREB has also been implicated in neuronal plasticity, cognition and long-term memory, abnormalities of which commonly occur in patients with major depression, may predispose patients to the onset or recurrence of major depression, and may be related to the eventual development of irreversible dementias like Alzheimer's disease in some patients. Interactions of CREB with estrogen receptors might explain how inherited variants of CREB1 could affect the susceptibility of major depression only in women
This is the second study this year by Dr. Zubenko and his Pittsburgh team providing evidence that vulnerability to depression is influenced by gender. Research published in March 2002 revealed surprising information that RE-MDD is caused by different genes in men and women, and in fact suggested sex-specificity of genetic susceptibility was commonplace. In that study, the researchers revealed that of 19 chromosomal regions associated with the development of RE-MDD, 16 were associated with the disorder in either men or in women – but not both.
"Studies such as this one are providing us with a better understanding of the biology of complicated disorders such as major depression, which is unlikely to represent a single disease with a unitary cause," said Dr. Zubenko. "Instead, clinical depression is probably more like anemia. Both of these disorders are defined by a collection of clinical features that result from different causes in different people. Treatment or prevention efforts are usually most successful when they are aimed at the specific causes of a disorder."
Further progress in diagnosis and treatment of clinical depression that result from these findings will likely proceed along several avenues, according to Dr. Zubenko. "The identification and characterization of susceptibility genes and their products will provide new opportunities for drug development and disease prevention, and new information about the biology of mood and its regulation," he said. Dr. Zubenko explained that these developments are time and resource intensive, and that it would be unlikely that the results of this avenue of research would affect clinical care in less than a decade. However, other applications may have important implications in the nearer future.
"Genotyping markers in chromosomal regions that harbor susceptibility genes may provide more immediate advances in the treatment of major depression. For example, individuals with particular genetic markers in these regions may respond better to particular current treatments than others. This strategy may enable clinicans to use genetic markers to better match individual patients to treatments to which they will optimally respond, while minimizing side effects," Dr. Zubenko said. "In current practice, the choice of a particular antidepressant for a patient is largely a hit or miss proposition that often leads to multiple medication trials before the depression remits. Side effects are common and can be debilitating."
Other researchers include: Hugh B. Hughes III; Brion S. Maher, Ph.D.; J. Scott Stiffler, B.S.; Wendy Zubenko, Ed.D, R.N., C.S.; and Mary L. Marazita, Ph.D.
CONTACT:
Craig Dunhoff
Lisa Rossi
PHONE: 412-647-3555
FAX: 412-624-3184
E-MAIL:
DunhoffCC@upmc.edu
RossiL@upmc.edu
Media Contact
Craig Dunhoff
EurekAlert!
All news from this category: Health and Medicine
This subject area encompasses research and studies in the field of human medicine.
Among the wide-ranging list of topics covered here are anesthesiology, anatomy, surgery, human genetics, hygiene and environmental medicine, internal medicine, neurology, pharmacology, physiology, urology and dental medicine.
Back to the Homepage
Latest posts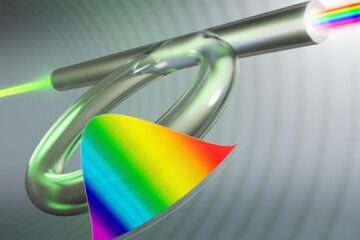 Novel chirped pulses defy 'conventional wisdom'
University of Rochester researchers describe first highly chirped pulses created by a using a spectral filter in a Kerr resonator. The 2018 Nobel Prize in Physics was shared by researchers…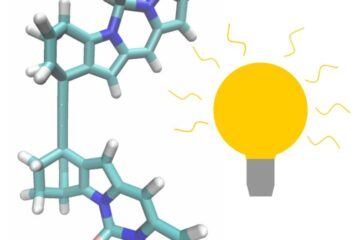 Scientists design superfast molecular motor
Light-driven molecular motors have been around for over twenty years. These motors typically take microseconds to nanoseconds for one revolution. Thomas Jansen, associate professor of physics at the University of…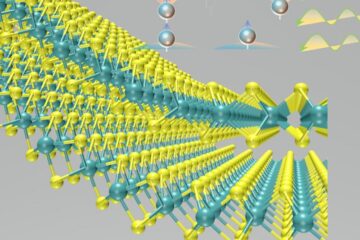 Changing a 2D material's symmetry can unlock its promise
Jian Shi Research Group engineers material into promising optoelectronic. Optoelectronic materials that are capable of converting the energy of light into electricity, and electricity into light, have promising applications as…