Mild aerobic exercise no protection from osteoporosis
Muscle strength, abdominal fat linked to bone mineral density
While day-to-day physical activities such as walking, housework and shopping may be good for your heart, they don't do much for your bones, according to a Johns Hopkins study.
The new report, published in the November issue of the Journal of Internal Medicine, found that neither light-intensity activities nor aerobic fitness level contributed to bone health, contrasting previous studies suggesting that aerobics could play a role. Having a few extra pounds, however, was a help. Among a group of older adults studied, those with greater muscle strength and higher body fat, especially in the abdomen, had higher bone mineral densities.
"Carrying extra body weight increases the forces on bone, strengthening it, though the largest forces come from more vigorous exercise rather than routine low-intensity physical activity," says lead author Kerry J. Stewart, Ed.D., director of clinical exercise physiology at Hopkins. "In our study of typical older people, who unfortunately do not participate in regular vigorous exercise, daily activities and low-intensity exercise like walking appeared to be relatively ineffective for preventing aging-related bone loss."
Stewart does not advocate gaining weight to fight osteoporosis.
"Paradoxically, a high percentage of abdominal fat seems to increase bone mineral density," he says, "but it also increases the risk of heart disease, high blood pressure and diabetes, and worsens the symptoms of chronic conditions such as knee arthritis. Further research is needed to define methods that will reduce obesity while preserving or enhancing bone health."
Stewart and colleagues studied 84 adults (38 men and 46 women) ages 55 to 75 with higher than normal blood pressure but who were otherwise healthy. They were not exercising regularly, defined as moderate- or high-intensity exercise for 30 minutes a day, three or more times per week.
Researchers used X-rays to measure the participants' bone mineral density in the total skeleton, lower spine and hip, and magnetic resonance imaging to calculate abdominal fat. They weighed each participant and had each do a treadmill exercise test and a series of weight-training exercises to measure aerobic fitness and muscle strength. In addition, the individuals completed a physical activity questionnaire.
Researchers found that aerobic exercise was not associated with bone mineral density but abdominal fat was. Muscle strength was associated with bone mineral density at some but not all sites.
Thirty percent of the women were taking estrogen and progesterone supplements. While such hormone replacement therapy has been known to positively benefit bone, in this study it contributed only modestly to bone mineral density and only at the lower spine.
The study was supported by the National Institutes of Health and the Johns Hopkins Bayview General Clinical Research Center. Co-authors were J.R. DeRegis; K.L. Turner, A.C. Bacher, J. Sung, P.S. Hees, M. Tayback and P. Ouyang.
Stewart, Kerry J., et al, "Fitness, fatness and activity as predictors of bone mineral density in older persons," Journal of Internal Medicine, Nov. 2002, Vol. 252, No. 5, pp. 1-8.
Alle Nachrichten aus der Kategorie: Health and Medicine
This subject area encompasses research and studies in the field of human medicine.
Among the wide-ranging list of topics covered here are anesthesiology, anatomy, surgery, human genetics, hygiene and environmental medicine, internal medicine, neurology, pharmacology, physiology, urology and dental medicine.
Zurück zur Startseite
Neueste Beiträge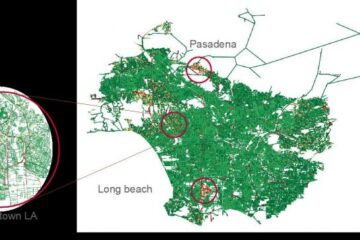 New machine learning tool tracks urban traffic congestion
UBER driver data helps track and potentially alleviate urban traffic congestion. A new machine learning algorithm is poised to help urban transportation analysts relieve bottlenecks and chokepoints that routinely snarl…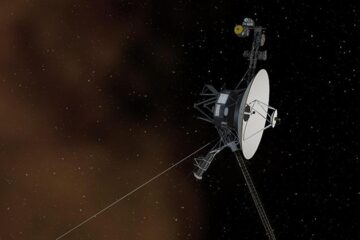 Voyager spacecraft detect new type of solar electron burst
Physicists report accelerated electrons linked with cosmic rays. More than 40 years since they launched, the Voyager spacecraft are still making discoveries. In a new study, a team of physicists…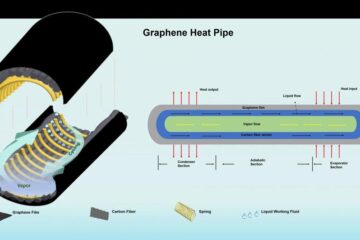 Cooling electronics efficiently with graphene-enhanced heat pipes
Researchers at Chalmers University of Technology, Sweden, have found that graphene-based heat pipes can help solve the problems of cooling electronics and power systems used in avionics, data centres, and…