Pituitary tumor cells in Cushing's syndrome found to express large amounts of protein receptor
Treatment with a common diabetes drug effectively shrank these tumors in mice
While most cases of a hormonal disorder called Cushing's Syndrome are caused by non-cancerous pituitary tumors that secrete too much of a particular hormone resulting in high cortisol levels, the disorder can ultimately lead to an early death for many patients whose tumors cannot be removed surgically.
Now, researchers at Cedars-Sinai Medical Center have found that pituitary tumors express an abundance of a specific protein receptor and report that treatment with a common diabetes drug was effective in shrinking tumor size and reducing hormone production in Cushing's pituitary tumors in mice. The findings, reported in the November issue of the journal, Nature Medicine, may lead to a new way to treat patients who have Cushing's Syndrome.
"Now that we know that this protein receptor plays a role in the pituitary tumors that cause Cushing's syndrome, we may have found a drug that can effectively treat this disease," said Dr. Anthony Heaney, lead author of the study and Assistant Professor and Medical Director of the Neuroendocrine Tumor Center at Cedars-Sinai Medical Center. "We will soon begin a clinical trial to test the effectiveness of this antidiabetic drug in patients with Cushing's syndrome who have pituitary tumors."
The most common type of Cushing's syndrome is caused by prolonged high-level exposure of a hormone called ACTH (adrenocorticotropin), which is secreted in excess by tumors of the pituitary gland, situated at the base of the brain and, which controls growth, metabolism and reproduction. Although the disorder is rare, it affects more women than men by a ratio of 5:1. Symptoms include weight gain with rounding of the face; increased fat in the neck; thinning skin; excess hair growth on the face neck, chest abdomen and thighs; muscle weakness and bone loss (osteoporosis); high blood sugar; diabetes; and high blood pressure. These effects are caused by high levels of adrenal steroids, or cortisol. The disorder is commonly treated with surgery to remove the tumor, but tumors are not always completely removed, either because they are too small to detect or have spread to parts of the brain that cannot be accessed via surgical procedures. Further, even if the tumor is successfully removed initially, about 50 percent of patients' experience a recurrence sometime after surgery.
The protein receptor, called PPAR-gamma (peroxisome proliferator activating receptor), is a member of the steroid family and functions to regulate other genes involved in growth and metabolism. For example, the protein plays a role in the body's ability to respond to insulin, which lowers blood sugar. In fat cells, PPAR-gamma regulates sugar metabolism.
In view of the relationship between excess steroid hormones and obesity, the investigators first examined normal human pituitary tissue to determine which pituitary cells expressed PPAR-gamma. Their analysis revealed that PPAR-gamma was present selectively on normal ACTH-secreting pituitary cells, leading them to examine tumor specimens that secreted too much ACTH. In this analysis, they evaluated six ACTH-secreting pituitary tumors that had been surgically removed. They found that PPAR-gamma was abundantly expressed in all six tumors, as compared to modest expression in the normal pituitary tissue samples.
"The over-expression of this receptor on pituitary tumor cells indicates that PPAR-gamma may play a major role in the causation of Cushing's syndrome," said Dr. Shlomo Melmed, senior author of the study and Sr. Vice President of Academic Affairs and Professor and Director of the Burns and Allen Research Institute at Cedars-Sinai Medical Center.
Based on these findings, the investigators tested whether pituitary tumor cells would respond to drugs called thiazolidinediones (TZDs), which are commonly used in the treatment of diabetes and work by activating gamma. To do this, they first treated pituitary tumor cells with two different types of TZD drugs called troglitazone or rosiglitazone. They found that both drugs caused pituitary tumor cells to die, and inhibited secretion of ACTH hormone from the tumor cells.
Given that the TZD's were effective to induce tumor-cell death and slow the secretion of ACTH in cell cultures, the investigators subsequently tested the drugs in mice with ACTH-secreting pituitary tumor cells, which were then randomly selected to receive food containing rosiglitazone or normal food. After four weeks, the investigators found that four of the five untreated mice developed large, visible pituitary tumors, and the typical Cushing's features of a "moon shaped" face and large neck. In comparison, only one of the five rosiglitazone treated mice developed a small pituitary tumor. The investigators also found that ACTH and other steroid hormones were considerably lower in the treated mice as compared to those not receiving treatment.
"These results indicate that TZDs may be effective in slowing tumor growth in humans," said Dr. Heaney.
Cedars-Sinai Medical Center is one of the largest non-profit academic medical centers in the Western United States. For the fifth straight two-year period, Cedars-Sinai has been named Southern California's gold standard in health care in an independent survey. Cedars-Sinai is internationally renowned for its diagnostic and treatment capabilities and its broad spectrum of programs and services, as well as breakthrough in biomedical research and superlative medical education. Named one of the 100 "Most Wired" hospitals in health care in 2001, the Medical Center ranks among the top 10 non-university hospitals in the nation for its research activities.
Media Contact
Kelli Stauning
Cedars-Sinai Medical Center
Alle Nachrichten aus der Kategorie: Health and Medicine
This subject area encompasses research and studies in the field of human medicine.
Among the wide-ranging list of topics covered here are anesthesiology, anatomy, surgery, human genetics, hygiene and environmental medicine, internal medicine, neurology, pharmacology, physiology, urology and dental medicine.
Zurück zur Startseite
Neueste Beiträge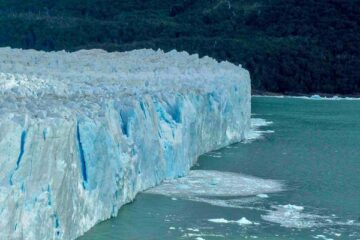 How Stable is the Antarctic Ice Sheet?
Scientists from Heidelberg University investigate which factors determine the stability of ice masses in East Antarctica. As temperatures rise due to climate change, the melting of polar ice sheets is…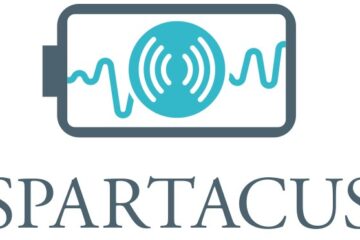 Smart sensors for future fast charging batteries
European project "Spartacus" launched Faster charging, longer stability of performance not only for electric vehicles but also for smartphones and other battery powered products. What still sounds like science fiction…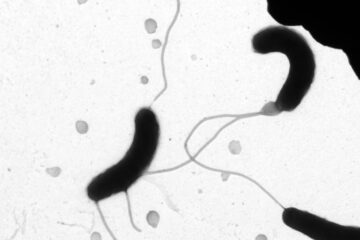 Small molecules control bacterial resistance to antibiotics
Antibiotics have revolutionized medicine by providing effective treatments for infectious diseases such as cholera. But the pathogens that cause disease are increasingly developing resistance to the antibiotics that are most…