Bacterial protein kills tumors
New weapon in the fight against cancer?
The use of live bacteria to treat cancer goes back a hundred years. But while the therapy can sometimes shrink tumors, the treatment usually leads to toxicity, limiting its value in medicine.
Now, researchers at the University of Illinois at Chicago have isolated a protein secreted by bacteria that kills cancer cells but appears to have no harmful side effects. Tested in mice injected with human melanomas, the protein shrank the malignancies, but, in contrast with other studies using whole bacteria, caused no deaths or adverse reactions in the laboratory animals.
"Bacterial proteins could well be a new weapon in the war against cancer," said Ananda Chakrabarty, distinguished professor of microbiology and immunology and one of the study's investigators.
Results of the three-year-long study are published in the October 29 issue of the Proceedings of the National Academy of Sciences.
Oddly, the protein the researchers isolated is a well-studied molecule called azurin that is involved in the everyday process cells use to generate energy. This is the first report, however, that azurin is an effective anticancer agent.
The protein was isolated from the growth medium of Pseudomonas aeruginosa, a bacterium that is often resistant to antibiotics and causes serious respiratory infections in people who are particularly susceptible, such as patients with cystic fibrosis or severe burns. The bacterium protects itself from destruction by killing macrophages, the immune system's first line of attack against a foreign body.
In the UIC study, specially-bred immunodeficient mice implanted with human melanoma were treated with half a milligram of azurin daily for 22 days. At the conclusion of the trial, the average size of the tumors in these mice was 60 percent smaller than those in untreated mice. None of the mice showed signs of illness or loss of weight.
The researchers said that azurin appears to work by stabilizing the p53 protein, a product of the p53 gene, known as a tumor suppressor because it prevents the formation of cancers through a cascade of molecular events that either stops cells from dividing or induces a process called programmed cell death. Normally, the p53 protein is short-lived, surviving just a few minutes in the cell before degrading. But azurin winds its way into the nucleus of the tumor cell, where it binds to the p53 protein and protects it from degradation, thus raising its level within the cell.
According to Dr. Tapas Das Gupta, a co-investigator and head of surgical oncology at UIC, preliminary data show that azurin kills several types of cancer cells, including breast and colon cancer.
"These results suggest that azurin could be a useful anticancer agent not just for melanoma but for different kinds of tumors," Das Gupta said. But he cautioned that extensive studies are needed to confirm the inital laboratory results.
The first observation that bacteria can thwart tumors was made in 1893 by New York physician William Coley, who found that bone cancer patients who contracted bacterial infections survived longer.
Much more recently, researchers at Johns Hopkins University used anaerobic bacteria, bacteria that thrive without oxygen, to destroy the hard cores of tumors. Radiation and chemotherapy are ineffective in these areas because they lack blood and oxygen. In the Hopkins studies, whole "de-fanged" bacteria were used. But although their tumors shrank, a large proportion of the experimental mice died, presumably because of toxins released either by the bacteria or the dying cancer cells.
"Our research suggests we can achieve a therapeutic outcome using bacterial proteins, without the toxicity associated with live bacteria," Chakrabarty said.
Other authors of the study were UIC researchers Tohru Yamada, Masatoshi Goto, Vasu Punj, Olga Zaborina, Mei Ling Chen, Kazuhide Kimbara, Dibyen Majumdar and Elizabeth Cunningham.
The study was supported by grants from the National Institute of Environmental Health Sciences, the National Institute of Allergy and Infectious Diseases and the National Cancer Institute.
Media Contact
Sharon Butler
EurekAlert!
All news from this category: Health and Medicine
This subject area encompasses research and studies in the field of human medicine.
Among the wide-ranging list of topics covered here are anesthesiology, anatomy, surgery, human genetics, hygiene and environmental medicine, internal medicine, neurology, pharmacology, physiology, urology and dental medicine.
Back to the Homepage
Latest posts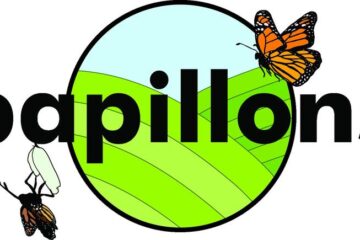 New EU project on effects of micro- and nanoplastics in agriculture
The University of Bayreuth is a partner in the new European "PAPILLONS" consortium for micro- and nanoplastics research in agriculture. 20 universities and research institutions from 12 countries will jointly…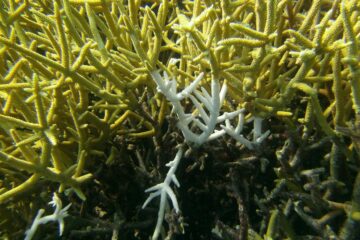 Coral on the Red List of Endangered Species
The traits of coral species that have become extinct during the last few million years do not match those of coral species deemed at risk of extinction today. In a…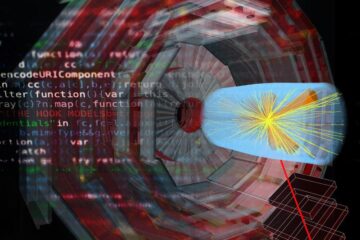 Seeking a faster pathway to synthetic data
Helmholtz Association funds project for data acquisition using neural networks. In addition to experimentally generated data, fundamental research in physics also works with synthetically generated data. Acquisition of such data…